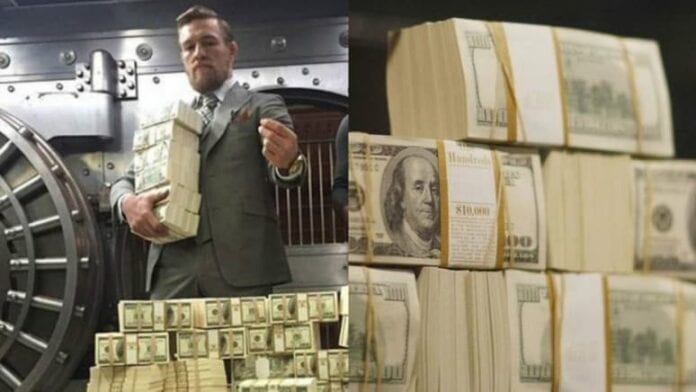 As this Saturday's (December 12, 2015) blockbuster UFC 194 pay-per-view from the MGM Grand Garden Arena in Las Vegas, Nevada, draws near, the hype and speculation for quite possibly the year's biggest MMA card is about to reach an all-time high.
In a huge bounce-back 12 months for the UFC, 2015 has seen some absolutely huge events like UFC 189 and UFC 193 that both brought in some huge numbers in live gate and pay-per-view sales. Those figures no doubt resulted in some lucrative paydays for the main event fighters, and both 189 and 193 are going to be tough to beat.
However, anything is possible when Jose Aldo meets Conor McGregor, and with a Chris Weidman vs. Luke Rockhold middleweight title affair in the co-main event to boot. Top to bottom, this event is arguably the finest ever put together on paper. That means that it's obviously going to bring in windfalls of cash for the UFC.
Let's take a look at just how much cash UFC 194 truly might make in terms of live gate, pay-per-view (PPV) buys, and fighter salaries for McGregor and Aldo.