Bernardo Faria – BJJ Athlete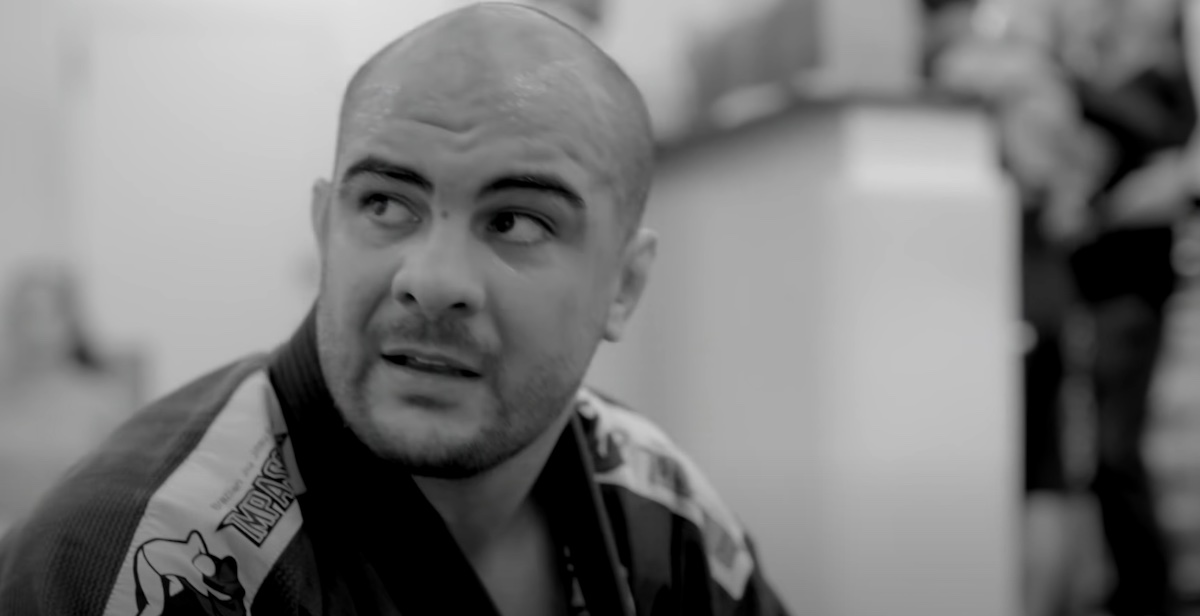 | | |
| --- | --- |
| Date of Birth: | 20 January 1987 |
| Age: | 35 |
| Place of Birth: | Juiz de Fora, Minas Gerais, Brazil |
| Team: | Alliance Jiu Jitsu |
If you practice Jiu Jitsu, then you are probably familiar with Bernardo Faria. The co-owner of BJJ Fanatics that produces the best BJJ technique breakdown videos in the world.
It's a huge honor for us to spotlight one of the world's most liked BJJ personalities in Bernardo Faria. We'll spotlight his start in BJJ, becoming a world champion, and starting the famous BJJ Fanatics website.
Bernardo Faria's Start in BJJ
Bernardo grew up in the small town of Juiz de Fora in the Brazilian state of Minas Gerais. His friend and BJJ practitioner Pedro Cid invited Bernardo to train with him when he was fourteen.
The owner and head instructor of this academy named Ricardo Marques would become Bernardo's first coach. He trained under Marques from 2001 to 2009.
In that time, Faria would develop his skills which would help him become one of the best in the sport.
Bernardo Faria's Early Experience in Competition
For the first few years training as a teen, Bernardo would work his way up the juvenile belts. During this time he would compete in tournaments within Brazil.
Just after three years of training, Faria would compete in the World Cup tournament put on by the Confederação de Jiu Jitsu Olímpico (CBJJO). He would earn a silver medal in his weight class and a bronze at open weight.
Bernardo Faria's First World Championship
Bernardo's success at competition in 2005 would earn him a promotion to purple belt. He became more dedicated to his training in 2006 and his dedication would pay off.
Leading to earning a gold medal at the Brazilian Nationals and his first IBJJF World Championship in the same year. This would lead to Bernardo being promoted to brown belt in 2007.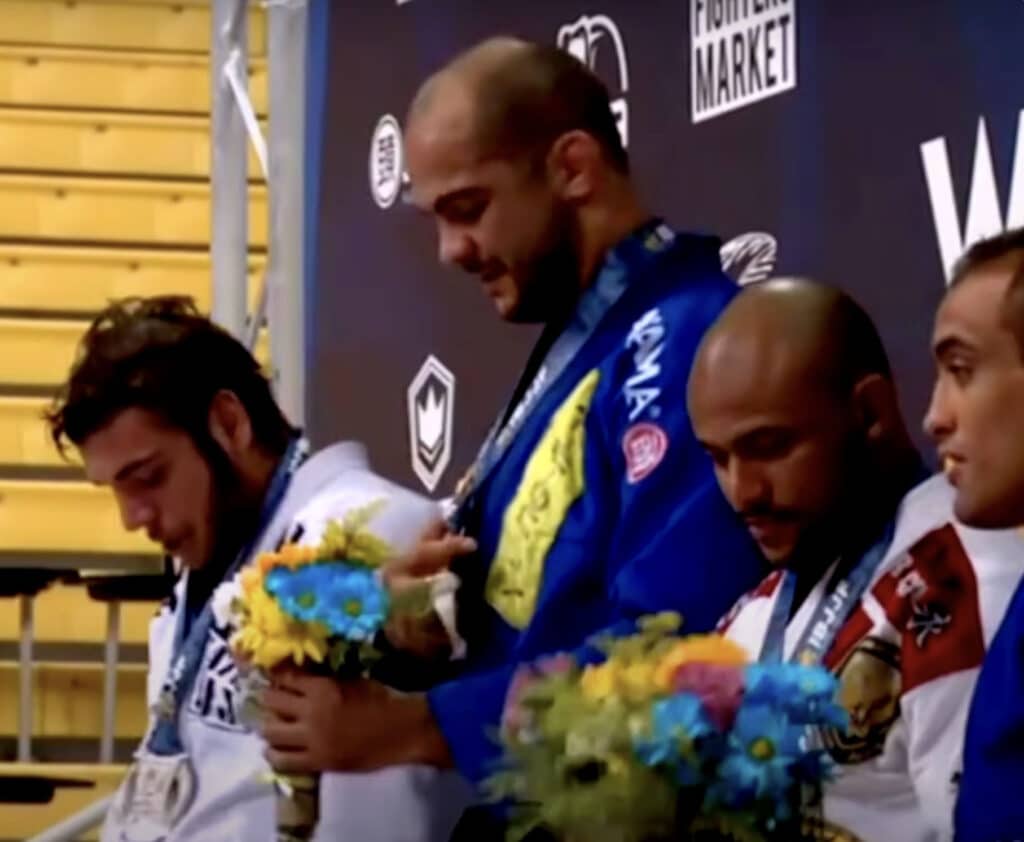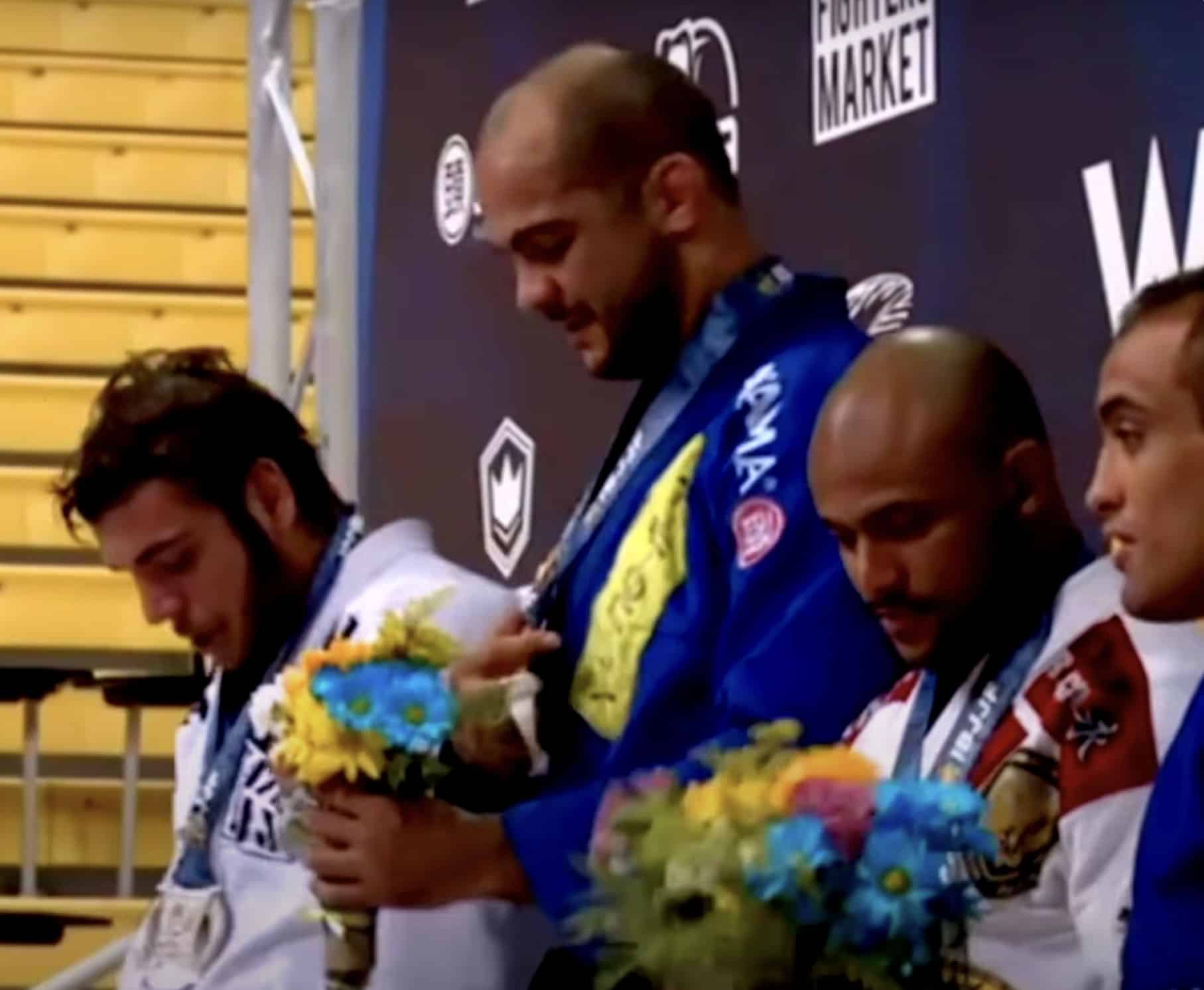 Bernardo's Health Scare and Time at Brown Belt
After earning his brown belt, Faria was poised to win numerous big tournaments. But he would suffer a health scare when his appendix burst, which forced him off the mat most of 2007.
He was able to recover later in the year and began training again and competed in that year's world championship. Earning second place in his weight division to end the year.
In 2008, he was sidelined with a torn meniscus that forced him to miss that year's world championship.
Bernardo Faria Begins Training Under Fabio Gurgel
Faria's instructor Ricardo Marques would promote him to black belt in 2009. After being promoted, Bernardo wanted to take a real shot at a career in Jiu Jitsu.
He would leave his longtime academy and move to Sao Paulo to train under Fabio Gurgel at the Alliance HQ. Under the general, Bernardo would soon become an elite level black belt competitor.
Bernardo's Athletic Career as a Black Belt
After switching academies to the Alliance HQ, Bernardo would take his training to another level. Getting to train with various other world champions and elite level competitors.
Bernardo would come up short in his first bid for a world title at black belt in 2009. After winning his first match, he would lose to the legendary Roger Gracie in the semifinals, who won the championship.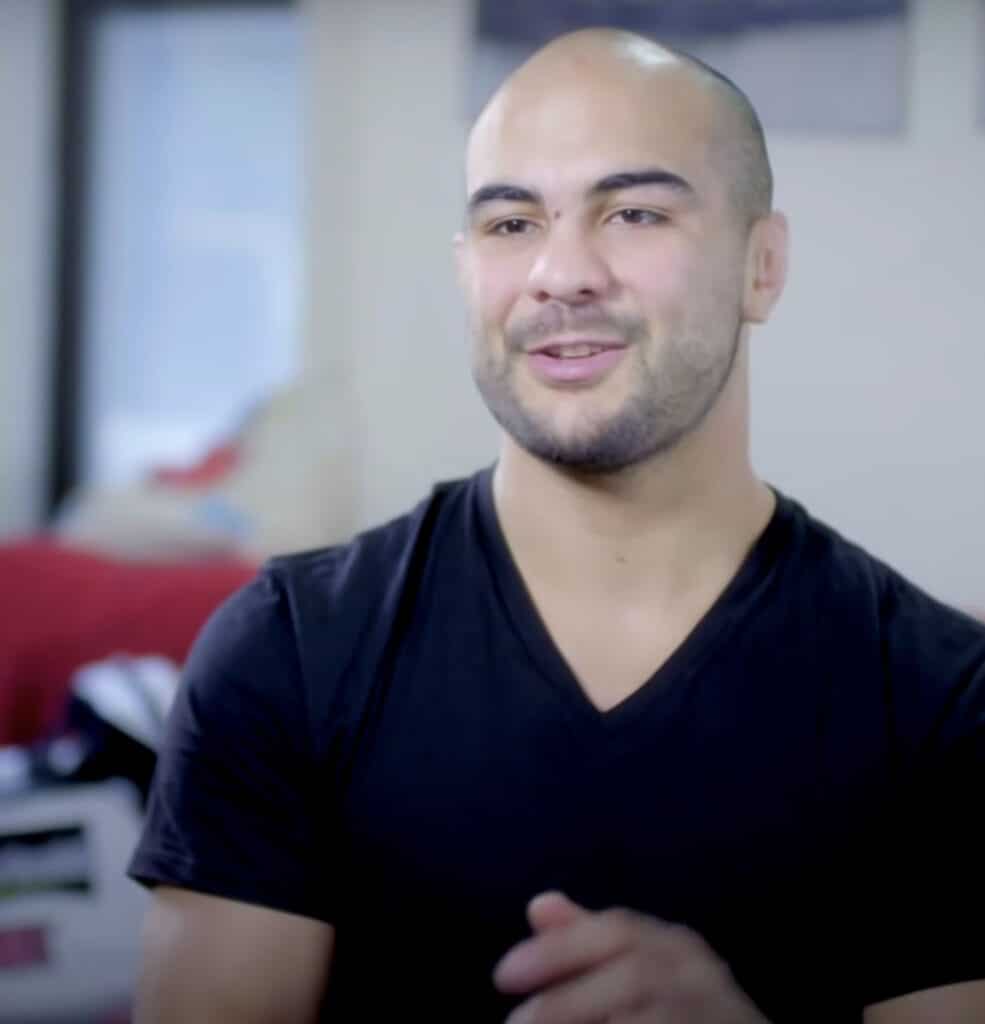 Bernardo Faria's First World Championship at Black Belt
Losing to the best in the world motivated Bernardo to come back even stronger in 2010. Starting off the year by winning against tough competition at the Pan Championship and Brasileiro in the absolute division.
Beating Rafael Lovato Jr in the finals of both tournaments after losing to him in the Pan finals in the 94 kg division.
These strong showings would allow Faria to qualify for the world championship tournament that year. He would have an incredible performance winning all four of his matches to earn his first world title at black belt.
Bernardo Faria's Second World Title
In 2011 and 2012, Bernardo came up short of winning world titles. Losing to Rodolfo Viere in 2011, Marcus Buchecha in 2012 and also Joao Asis in the absolute division.
At this time, the heavyweight Gi division was filled with all-time great athletes, which included Bernardo. When the 2013 competition season started, Faria was more prepared.
He made easy work of the 100 kg division by submitting two of his three opponents. Earning his second world title at black belt by beating Joao Rocha by points.
Bernardo would also earn silver in the absolute division, narrowly losing to Buchecha on points.
Bernardo Faria's Double Gold Performance in 2015
By far, the best year of Faria's career was in 2015. He took his game to a whole new level in preparation for the world championship tournament.
In his six matches at that year's championship tournament, Bernardo would submit six of his seven opponents. Beating Joao Rocha in the 100 kg finals and Pedro Moura in the absolute finals.
His double gold performance at the 2015 World Championships made Faria the number one ranked athlete in the world.
Bernardo Faria's Jiu Jitsu Game
Bernardo Faria has a well-rounded Jiu Jitsu game, but he's really known for two techniques. His over/under pass and deep half guard.
The way Bernardo Faria performs the over/under pass creates immense pressure and multiple passing options. If his opponent blocks the over pass, he'll go to the under pass.
This method of passing lets Bernardo switch back and forth until his opponent gives up the pass.
Faria was also one of the early innovators of the deep half guard game. His ability to get under his opponents and create sweeps as a heavyweight were quite impressive.
So much so that Bernardo has released various instructional videos on how he uses deep half guard. He has also made instructional videos on his approach to guard passing.
Bernardo Faria and the Creation of BJJ Fanatics
After 2017, Bernardo Faria would retire from competition and focus on building his own academy. During that time, he was doing various seminars around the world.
One seminar in particular was held in an academy run by BJJ black belt Michael Zenga. Michael and Bernardo began sharing ideas for how to grow the martial art.
They wanted to create a platform where the world's best grapplers can share their techniques with other practitioners. The two began planning their idea and brought on an investor named Michael Reardon.
What the three came up with would be called BJJ Fanatics. A website where BJJ practitioners could learn from the best grapplers and instructors in the world.
They soon started recruiting instructors and athletes to do technique videos and full instructionals. Also making a Youtube channel that quickly exploded in popularity.
Bernardo has brought numerous BJJ practitioners to demonstrate their favorite techniques with him. He would start every video by saying what would become his catchphrase "it's a huge honor for me."
In a short time period, BJJ Fanatics has become the premiere website for in-depth Jiu Jitsu instructionals. There are now numerous BJJ Fanatics coaches on the website with the biggest library of instructional videos on the web.
The Growth of BJJ Fanatics
BJJ Fanatics has grown so much that there have been three other websites that have been created. Judo Fanatics, Wrestling Fanatic, and Dynamic Striking.
Judo Fanatics: The Judo Fanatics website and Youtube channel is dedicated to showcasing the best Judokas in the world. Their library of instructionals include collaborations with world champions and legendary Judo coaches like Jimmy Pedro.
Fanatic Wrestling: Fanatic Wrestling is dedicated to showing techniques from the best amateur wrestlers in the world. This library includes technique breakdowns from the best freestyle, Greco Roman, and Collegiate wrestlers in the world.
Dynamic Striking: The latest creation within the BJJ Fanatics tree is the Dynamic Striking website and Youtube channel. It includes technique breakdowns from the best striking specialists from boxing, kickboxing, Muay Thai, and Lethwei.
BJJ Fanatics started as a way to help spread and share Jiu Jitsu techniques to the world. It is now helping promote not only grappling, but also striking thanks to the creation of these websites.
Bernardo Faria's Legacy
Bernardo Faria is one of the most beloved members of the BJJ community. He had an amazing competitive career, but cemented his legacy by co-creating BJJ Fanatics.
Thanks to his website, he has given the spotlight to some of the best grappling practitioners in the world. Giving them the opportunity to showcase their techniques and demonstrate them for the world to see.
Faria is one of the most passionate BJJ practitioners in the world and is a credit to the martial art. Anyone who binge watches BJJ Fanatics videos on Youtube or buys instructional owes Bernardo a big thank you.