Beneil Dariush remains undeterred by Khabib Nurmagomedov's attempts at making drama.
Dariush takes on Islam Makhachev at the UFC's upcoming February 26 event in a fight many believe the winner will go on to challenge for the lightweight title next.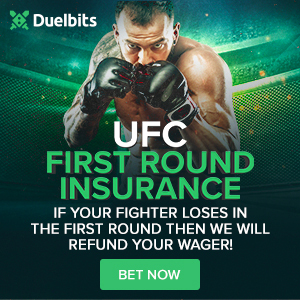 Nurmagomedov is certainly hopeful that's the case for Makhachev as he has been campaigning for his friend and training partner to get the next shot for a while.
Recently, he revealed the following:
"UFC told Islam, if [he beats] Dariush, he's going to fight for the title," Nurmagomedov said. "And UFC told – you know, like what's interesting, if Islam finishes him, they're going to give him like double bonus. It's very interesting.
"This is like just private news. I just want to share with you and fans because it's very interesting, and UFC really, really wants this fight, and they told him if you're going to finish him, they're going to give him double bonus."
Why did Nurmagomedov feel the need to mention that? Dariush believes he is just creating drama.
"I don't know if I feel like I'm in competition with [Khabib], but I feel like, maybe, he's trying to do a little bit of a drama show," Dariush told ESPN (via MMA Mania). "Like when he talks about contracts and how Islam is getting a bonus to finish me and stuff like that. You know, I feel like he's throwing a little digs in there, which, in reality, I think is funny."
Beneil Dariush: I Also Have A Double Bonus
The comments are even funnier for Dariush as the double bonus Nurmagomedov mentioned is in his contract as well. That said, he doesn't mind the former lightweight king's comments.
"In reality, I get the same thing," Dariush said. "I have the same thing in my contract… I have that double bonus in my contract. Yeah, yeah, I have the same assurances… It has nothing to do with the name of the fighter, it's just in your contract.
"So, you know, drama show, everywhere you go it's a little bit of a drama show. But at least the way Khabib does it, it's not like, personal. So I don't mind it, I actually appreciate it."
As for the winner getting a title shot? Dariush is not too sure he'll get one even with the streak that he's on. But in time, he knows he'll get it eventually.
"I don't know about if I'm going to get a title shot," he added. "Listen, with me, just because the way I am, you never know when I'm gonna get this title shot. And I don't think it's because Dana or Sean [Shelby, UFC matchmaker] don't like me. I think they like me, but like, they're businessmen. They have to make the right choice for their business; what's gonna sell more pay-per-view, what's gonna get more eyes on the fights, and I recognize that."
"If I continue doing what I'm doing inside that Octagon, I'm eventually gonna get the eyes and the people to open up their pocketbooks and pay for that pay-per-view."
Do you think Beneil Dariush will get a title shot if he beats Islam Makhachev?