On a four-fight stoppage surge in the shallow UFC heavyweight division, Ben Rothwell looked to continue his path of destruction when he met former champion Junior dos Santos in the main event of today's (Sun., April 10, 2016) UFC Fight Night 86 from the Zagreb Arena in Zagreb, Croatia.
His run of dominance was ended by "Cigano," however, who put on a vintage performance to right the ship and solidify himself amongst the top heavyweights in the world.
The fight kicked off with Rothwell pushing the pace. He threw a lazy low kick and dos Santos remained patient. He threw a big right hand that landed, then a jab to the body followed by another. Rothwell tried to make it an ugly fight with some shots in close, but dos Santos kept his range to land a few solid body punches.
Big shots came from both fighters, and Rothwell landed a hard leg kick. "Big Ben" then landed a big overhand as he continuously stalked dos Santos down. Dos Santos responded with his own overhand, but Rothwell opened up with a combo. Rothwell continued landing low kicks and dos Santos kept working the body to close out the first.
Rothwell came out pressing forward once again to start the second. Dos Santos threw Rothwell to the ground when he slipped, and "Big Ben" landed another leg kick. Dos Santos scored to Rothwell's body, to which he responded with a body kick of his own. "JDS" snapped a sharp straight right and landed to the body again. Rothwell threw a Superman punch, which dos Santos countered with one of his own.
A sharp right came from dos Santos as he stayed on his toes, but an eye poke caused a momentarily halt to the fight. Dos Santos landed on the restart, bruising Rothwell's right eye and staggering him a bit with a kick. "Cigano" landed another body shot. He staggered Rothwell with a big right hand, and then wobbled him even further by sending him flying across the cage with a front kick to close the second round.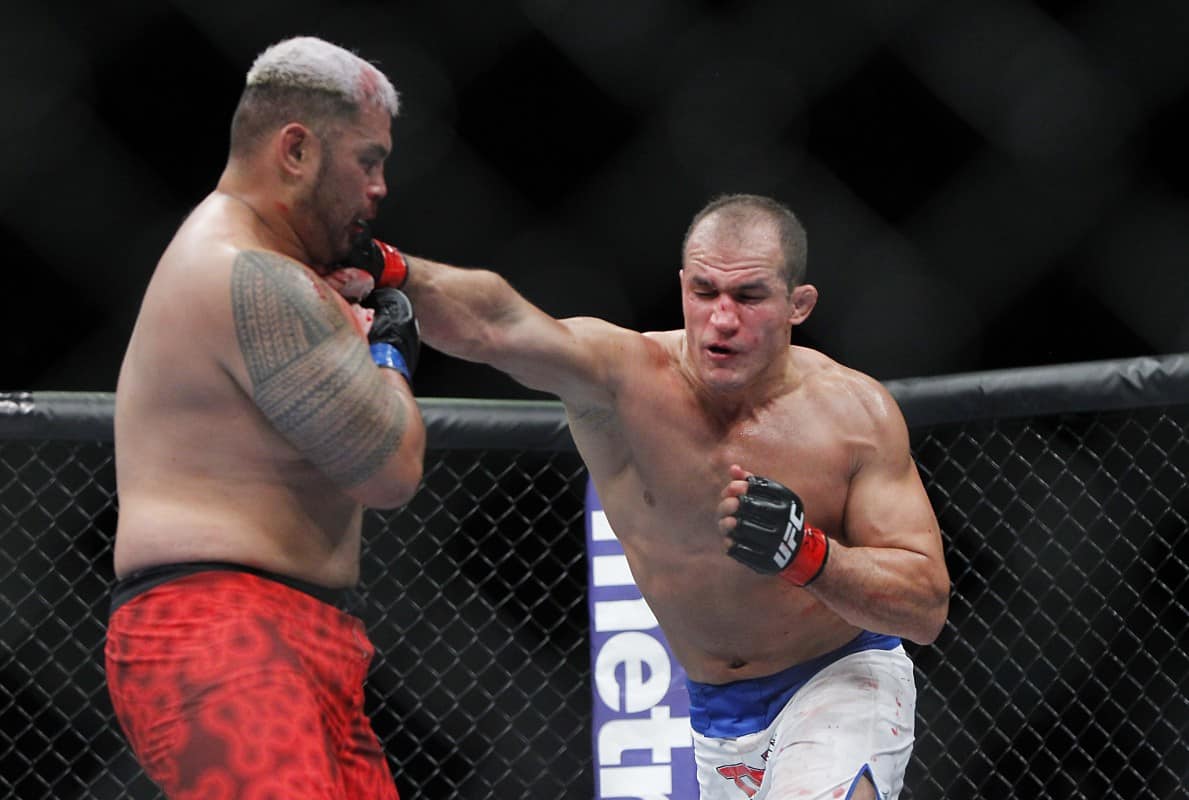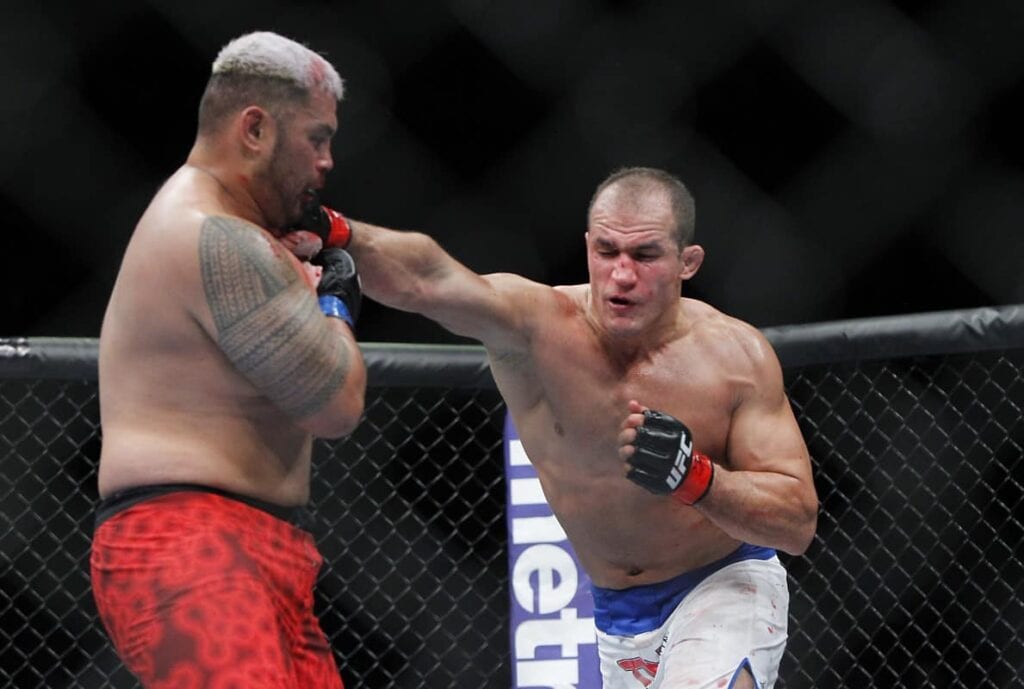 At the beginning of the third, dos Santos landed another right hand as he kept his movement level high. He went to the body but Rothwell pressed the pace with a strong combination. "Cigano's" speed was keeping him one step ahead of "Big Ben," but Rothwell landed a hard right. Dos Santos fought back with body work and sharp jabs, keeping out of Rothwell's power range. A spinning back kick landed to Rothwell's body, and a strong one-two combo did as well. Dos Santos landed another kick as the third came to an end.
Dos Santos landed a left hook to start the fourth round, and Rothwell scored one of his own followed by a side kick to the body. Dos Santos answered with his own side kick to the body and snapped two more jabs to the body afterward. He landed a hard straight right, stunning Rothwell with a left hook. Jabs scored rapidly and "Big Ben" just couldn't seem to chase dos Santos down.
Rothwell landed a huge right that appeared to stun dos Santos, and he pushed in close to try to score with more strikes. Dos Santos kept his footwork moving, however, and landed additional straight punches. A combo followed and Rothwell countered with a few strikes. The fourth round ended with a hard low kick from "Big Ben."
The fifth round saw dos Santos looking comfortable. Rothwell showed some urgency with his punches. Dos Santos kept working his jabs and staying out of Rothwell's range. A high kick missed from "Big Ben" and dos Santos landed a knee before going back to the body. Straight shots landed on several occasions, and Rothwell landed a big left hook. "Cigano" countered with accurate shots, a hard looping overhand, and a big knee to the face. A front kick and a combo closed out the grueling bout, and "JDS" won the bout by unanimous decision in dominant fashion, sweeping all five rounds on all of the judges' cards.