The UFC has enjoyed a resurgence of sorts in 2015 following a down 2014 where promotional profits dropped 40 percent when many of their top stars were injured and forced to miss pivotal fights.
This year, most of the promotion's big stars have stayed healthy and two major new faces of the company have arisen in Ronda Rousey and Conor McGregor. That's translated into some hefty paydays for the UFC's top fighters, although you might be surprised at the names that top the list.
With the UFC's practices of not disclosing discretionary post-fight 'locker room' bonuses and also the very substantial pay-per-view (PPV) cuts of some top fighters, it's important to note that the following list of highest-paid fighters compiled with the help of MMA Manifesto only includes disclosed (and in some cases, estimated if the presiding athletic commission did not disclose the figures) salaries and announced post-fight bonuses only.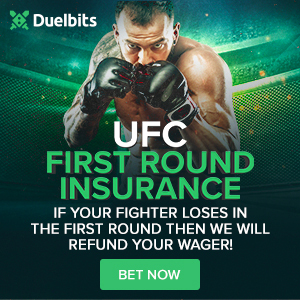 For example, Ronda Rousey was not even the highest-paid fighter at February's UFC 184, a card she headlined by submitting Cat Zingano with a 14-second armbar, but with her undisclosed PPV cut and perceived bonuses, she beat anyone on this list in one fight. We just don't know exactly what she made because her contract is set up for her to earn incentives that end up being far more lucrative than any base salary she would earn.
Sponsorship pay from the UFC's new Reebok deal, which pays fighters based on tenure, is also not included.
All of that makes the names at the top of 2015's highest paid MMA fighters a bit interesting, so let's get to it…

10. Donald 'Cowboy' Cerrone – $438,000
Well known as by far the UFC's most active fighter, 'Cowboy' has earned a solid $438,000 for his three fights in 2015, which rank as decision wins over Myles Jury and Benson Henderson and a brutal headkick finish of John Makdessi at May's UFC 187.
With eight straight wins in the octagon, he'll add to this figure considerably when he takes on former rival and lightweight champion Rafael dos Anjos in the main event of UFC on FOX 17 on December 19.

9. Demetrious Johnson – $468,000
Despite haters seemingly around every corner, the flyweight champion has made some decent bank for his two dominant wins in 2015. He submitted Kyoji Horiguchi with a thrilling last second armbar at April's UFC 186 and recently dominated John Dodson, the opponent who pushed him to the limit the most, at September 5's UFC 191.

8. Nick Diaz – $500,000
The polarizing bad boy from Stockton, California, came out of one of his many self-imposed 'retirements' to fight Anderson Silva in the legend's return bout at UFC 183. He earned a cool $500,000 for his losing effort, but should be set to give back a large chunk of that at the Nevada Athletic Commission (NAC) hearing today after he failed his third drug test for marijuana.

7. Jon Jones – $550,000
This embattled former champion and all-time great would undoubtedly be at the top of this list if his scheduled UFC 187 showdown with Anthony 'Rumble' Johnson actually took place.
But with 'Bones' awaiting a New Mexico grand jury's decision to indict him on felony hit-and run charges after he allegedly hit a 25-year-old pregnant Albuquerque woman only to flee the scene and return to grab a large handful of cash while leaving drugs behind in his vehicle, Jones was only able to earn the 0,000 he was paid for beating archrival Daniel Cormier in the main event of January 3's UFC 182.

6. Chris Weidman – $550,000
The oft-injured UFC middleweight champ doesn't necessarily defend his belt all that much, but he is paid handsomely when he does.
Weidman earned 0,ooo for his exhilarating first round finish of longtime rival Vitor Belfort at UFC 187, and could top this list when he earns a similar payday for his anticipated UFC 194 showdown with Luke Rockhold.

5. Chad Mendes – $676,000
'Money' is making a lot of just that in 2015, as he started the year off right with a first round TKO of former title contender Ricardo Lamas at April's UFC Fight Night 63.
But his real payday came when he filled in a late replacement for longtime champ Jose Aldo at July 11's UFC 189, earning a cool 0,000 for his loss to new interim champ Conor McGregor. He may have lost, but 'Money' is sitting pretty among the highest paid MMA fighters of 2015.

4. Frank Mir – $740,000
This longtime veteran and former two-time UFC heavyweight champ earned a lofty spot on this list thanks to fighting three times during his surprising resurgence of 2015.
He didn't exactly earn all of his pay during his highly lackluster UFC 191 loss to Andrei Arlovski, a fight that many still believe Mir won regardless. But as one of the UFC's true legends who still takes on the best in the world on a routine basis, Mir is paid well for it.

3. Conor McGregor – $800,000
'Notorious' has undoubtedly earned much, much more from the UFC during his breakout 2015 that will culminate in him finally taking on Aldo for the featherweight championship.
In terms of purely disclosed salary, however, McGregor only ranks third on the list, earning $800,000 for his finish wins over Mendes and Dennis Siver. If we only knew what he really made from undisclosed pay.

2. Michael Bisping – $870,000
This one's certainly a surprise, as even though 'The Count' is a top middleweight and one of the UFC's most recognizable names, he hasn't exactly been knocking doors down with scintillating performances.
Bisping's high ranking pay has more to do with his tenure and name recognition, and he's capitalized on it by earning $870,000 for his decision wins over CB Dollaway and Thales Leites in 2015.

1. Anthony 'Rumble' Johnson – $900,000
The light heavyweight monster may be at the center of protests revolving around his alleged domestic violence and animal cruelty infractions, but that hasn't stopped 'Rumble' from being the UFC's top earner (at least on paper) this year.
He's fought three times, demolishing Alexander Gustafsson in January to earn a failed title shot at Daniel Cormier at UFC 187 before coming back to absolutely decimate Jimi Manuwa at UFC 191. It's clear that 'Rumble's' management has pushed for a large upfront base salary for their fighter, and it's paid off for them in 2015.