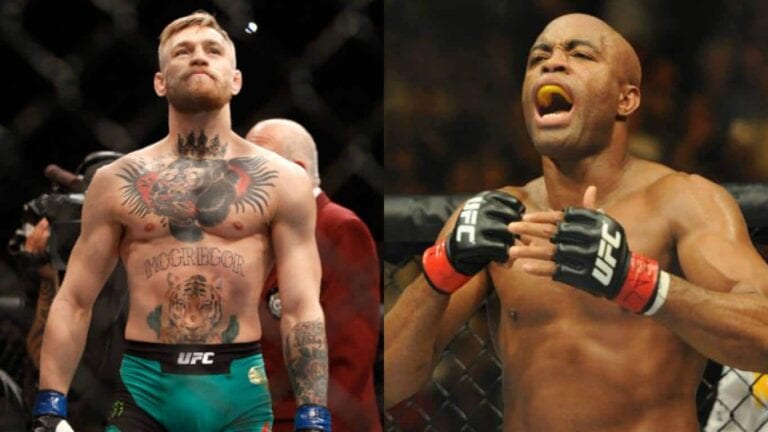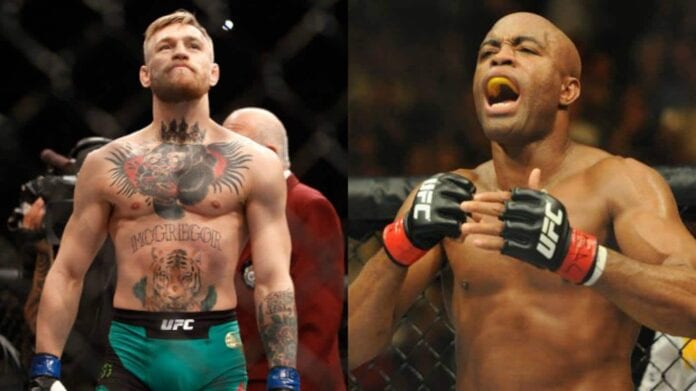 It's hardly a secret that nearly every fighter from 145 pounds all the way up to 170 pounds wants a fight with featherweight champion Conor McGregor, but the latest man to call him out may come as a surprise.
That fighter was none other than longtime former middleweight champion Anderson Silva, who most recently loss a closely contested decision to Michael Bisping at UFC Fight Night 83 before signing on to face dynamic middleweight Uriah Hall at May 14's packed UFC 198 from his home of Curitiba, Brazil.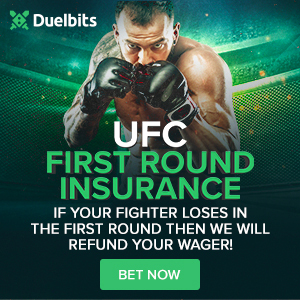 Even with that fight fast approaching, however, Silva wants to take the time to declare that he is aiming for a bout with 'The Notorious' in the media, telling Brazilian news source Combate that he wants to test his skills against the Irish trash talker. In the interview, Silva also touched on rematching Bisping due to the controversial ending of their fight, and Nick Diaz, whom he beat in a somewhat uninspired decision at UFC 182 (translated from Portuguese):
"It's a challenge that I would like to accomplish. I never asked anyone to face, never asked to fight with anyone, but it is a challenge that would like to have, to test my martial skill against McGregor.Like that of a rematch against Nick Diaz and against Michael Bisping. I think McGregor is a great fighter standing in the last fight he did not fight very well because just getting into the game Nate Diaz, and is a very difficult challenge, they (the Diaz brothers) have a lot of gas standing. Have to respect the loss to Diaz does not diminish his career, but they are opponents that would like to test my skills: McGregor, Nick Diaz, and again against Michael Bisping, because the fight ended in a way that does not was nice."
It's understandable to hear Silva call out Bisping for a rematch, as he's done just that ever since their fight in London, but taking on a much smaller McGregor just doesn't seem like something the UFC would be willing to schedule for their golden boy.
After his first-ever UFC loss to Nate Diaz at UFC 196, the humbled featherweight champion has been rumored rematching the younger Stockton sniper at July's UFC 200, and then of course he probably needs to defend the belt he hasn't since winning it from Jose Aldo last year.
Regardless, a bout between Silva and McGregor would do huge numbers, and there's no question it would also be extremely exciting to see Silva throw down with Bisping and Diaz again.
However, with a very dangerous opponent on the horizon in "Primetime," should "The Spider" be focused on the task at hand rather than a potential dream match that most likely would never happen?