UFC boss Dana White plans Alexa Grasso – Valentina Shevchenko 3 next: 'It's the fight that needs to happen'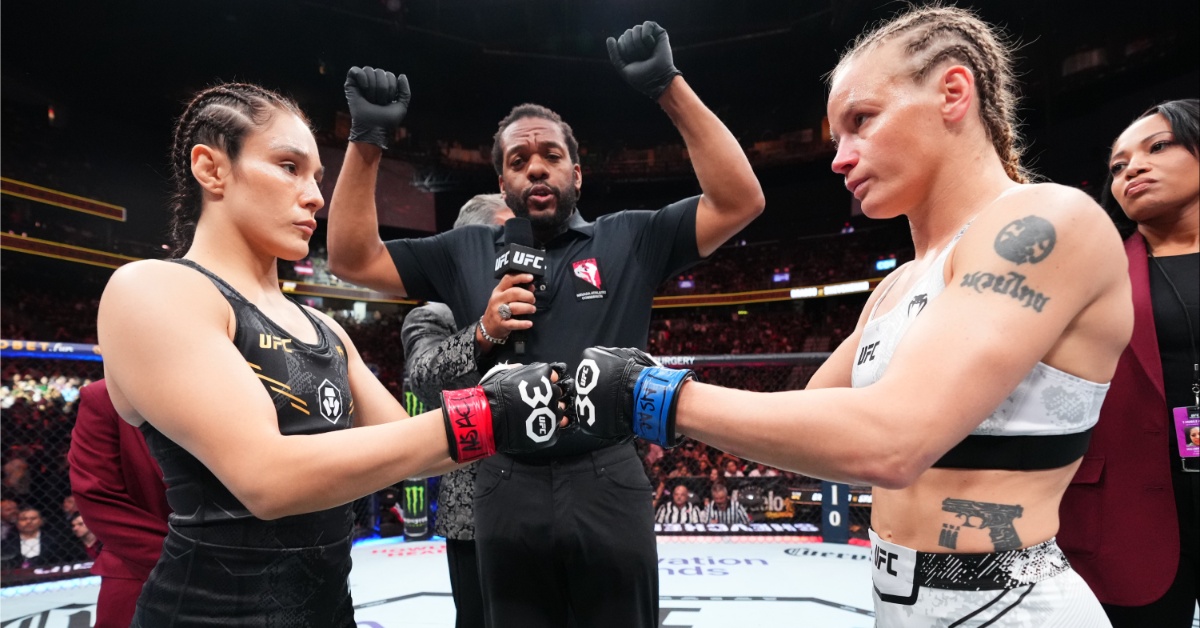 Following last weekend's controversial split draw decision between incumbent flyweight champion, Alexa Grasso and former titleholder, Valentina Shevchenko in the main event of Noche UFC – promotional boss, Dana White has confirmed plans to ink a trilogy fight between the duo next.
Taking main event honors on Mexican Indepedence Day, Guadalajara native, Grasso retained her undisputed flyweight crown and her status as the pound-for-pound number one, fighting to a split draw decision (48-47, 47-48, 47-47) with Krgysztan native, Shevchenko in the pair's championship rematch.
In their first pairing, defending champion and division berserker, Shevchenko suffered her flyweight title loss in her first defeat at 125 pounds – with Team Lobo staple, Grasso rallying to land a third round neck crank submission win over the former.
Dana White plans Alexa Grasso – Valentina Shevchenko trilogy fight next
And off the back of a controversial 10-8 round issued by judge, Michael Bell in the favor of Mexican champion, Grasso, organizational CEO, White has backed Shevchenko's calls for a trilogy fight next – claiming a pairing between the two will take place again.
"You have to do the rematch," Dana White told assembled media after the Contender Series this week. "We will rematch them [Alexa Grasso and Valentina Shevchenko]. It's the right thing to do. It's the fight that needs to happen. We're comfortable with where [Shevchenko is] at as far as he injury. We're comfortable with it. She'll probably start striking again in three months, a little less." 
Set to undergo a surgical procedure to address a fractured thumb injury suffered in her rematch with Grasso, Shevchenko claimed that the judge's Octagon-side at Noche UFC may have felt "pressure" at the event, due to the fact the bout took place on Mexican Independence Day.
"I think it really was 3-2 on my side," Valentina Shevchenko explained. "But the judges, I think felt a little bit of pressure because it's Mexican Independence Day. That's why they give one [round] more to the Mexican fighter." 
Do you want to see Alexa Grasso and Valentina Shevchenko fight again?