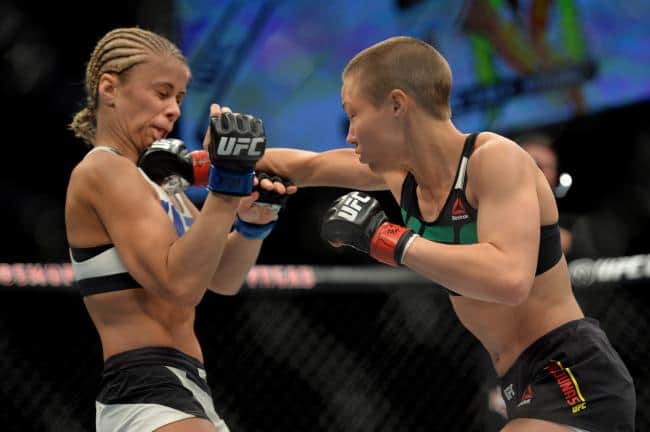 1. "Thug" Rose Is The Real Deal
Coming off of The Ultimate Fighter (TUF) 20, Rose Namajunas was being billed as the next big thing in Women's MMA. She was even being compared to now former bantamweight champion and global superstar Ronda Rousey.
However, she was submitted in the finale which just so happened to be for the inaugural title.
After that bout, "Thug" took nearly a year off, and it seemed as if she, like many other fighters, may have fallen victim to the hype. Now, it doesn't look as if that is true, however, as she returned to action in October to score a submission win over Angela Hill.
Piggy backing off of that win, Namajunas came out last night and put on a clinic, dominating VanZant in every aspect of fighting. Her striking looked crisp, her takedowns were relentless, and her submission attempts were effortless.
Although it has been deemed that "12 Gauge" needs some improvements, Namajunas looked super impressive regardless, and in the process proved herself to be an elite contender at 115-pounds.