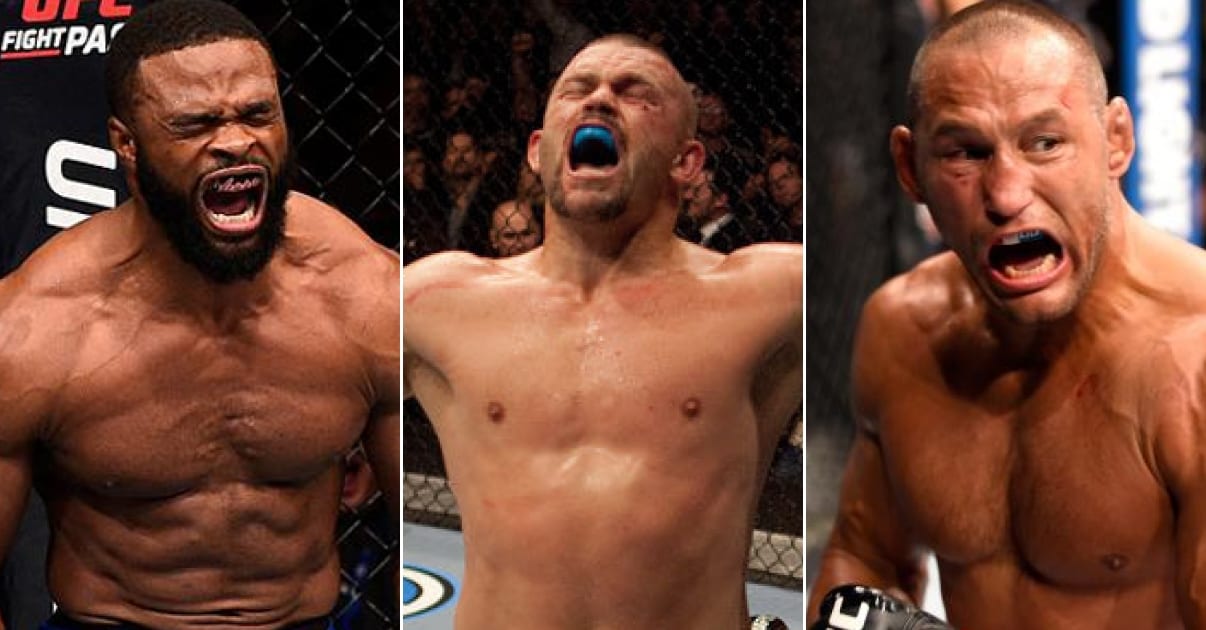 Everyone loves a good knockout. But sometimes fighters don't break into mixed martial arts with pure KO power in their hands.
Some obviously come from wrestling, having spent their lives learning to take opponents down and defend their takedowns.
The collegiate wrestler turned MMA fighter usually gets some grief. Fans typically believe that the wrestler depends largely on the lay and pray and ground and pound methods to win fights. While this sentiment may have held true in the early days of MMA, it's not the case anymore.
In today's MMA, athletes transitioning from collegiate wrestling have an abundance of resources. This has led to more wrestlers developing scary knockout power.
We took a look at 10 wrestlers who became knockout artists in MMA. The list starts here: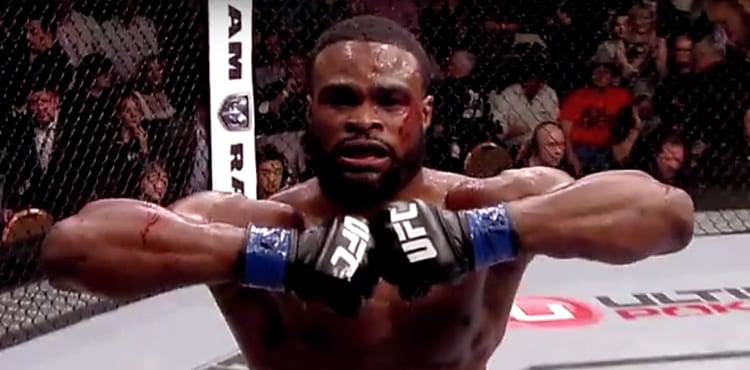 Tyron Woodley
Few college wrestlers have enjoyed the success in MMA as UFC welterweight champion Woodley.
Woodley burst on the fight scene in 2009. He quickly developed a reputation as a finisher and made his Strikeforce debut in just his third pro fight.
As of late, the reigning welterweight champion has come under some criticism for his lack of urgency when closing out some of his more recent title defenses.

The "Chosen One" answered the doubters at UFC 228 when he smashed Darren Till with a thunderous right hand and followed it up with a submission victory.