Everyone loves a good knockout. But sometimes fighters don't break into mixed martial arts with pure KO power in their hands.
Some obviously come from wrestling, having spent their lives learning to take opponents down and defend their takedowns.
The collegiate wrestler turned MMA fighter usually gets some grief. Fans typically believe that the wrestler depends largely on the lay and pray and ground and pound methods to win fights. While this sentiment may have held true in the early days of MMA, it's not the case anymore.
In today's MMA, athletes transitioning from collegiate wrestling have an abundance of resources. This has led to more wrestlers developing scary knockout power.
We took a look at 10 wrestlers who became knockout artists in MMA. The list starts here: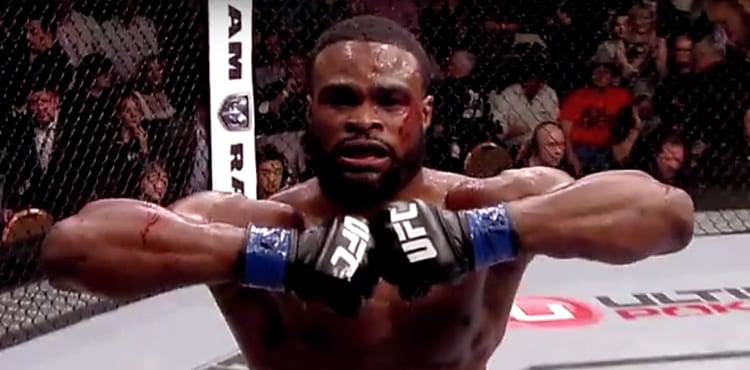 Tyron Woodley
Few college wrestlers have enjoyed the success in MMA as UFC welterweight champion Woodley.
Woodley burst on the fight scene in 2009. He quickly developed a reputation as a finisher and made his Strikeforce debut in just his third pro fight.
As of late, the reigning welterweight champion has come under some criticism for his lack of urgency when closing out some of his more recent title defenses.
The "Chosen One" answered the doubters at UFC 228 when he smashed Darren Till with a thunderous right hand and followed it up with a submission victory.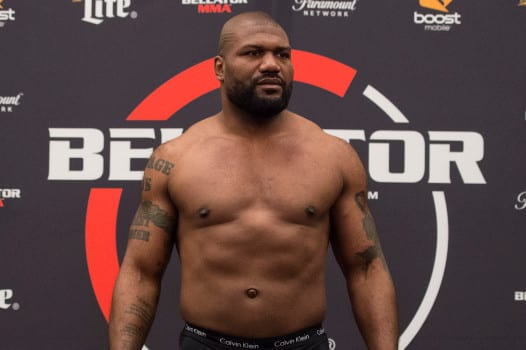 Quinton Jackson
Quinton 'Rampage' Jackson is one of the most prolific KO artists in MMA history. Perhaps that's why people forget he was a great wrestler in his own right.
In the early days of MMA, Jackson saw the success of other wrestlers and decided to try his hand at the sport. He started off 10-1 and gained notoriety due to his impressive slams.
Jackson then took his brand of violence to Japan where he quickly became a fan favorite in Pride Fighting Championship.
"Rampage" is still at it. He will be fighting Wanderlei Silva for the fourth time at Bellator 206 from Sacramento, Calif. tonight (Sept. 29, 2018).
Will Jackson score another highlight reel KO?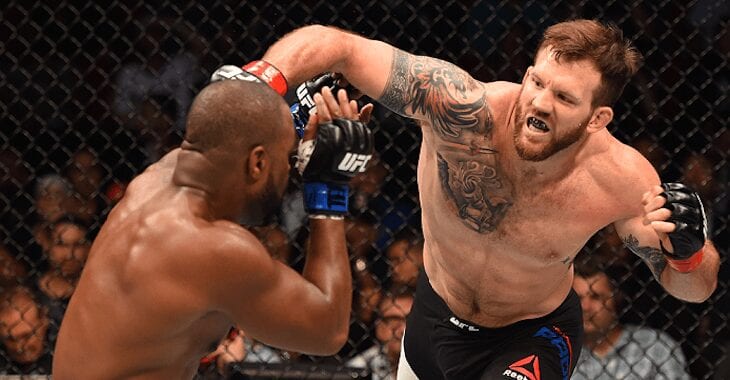 Ryan Bader
Bader entered season 8 of The Ultimate Fighter as a relitive unknown commodity.
That all changed as the former three-time NCAA All-American ran through the competition en route to winning the season.
Bader has done quite well for himself. He currently holds the Bellator light heavyweight title and is just two wins away from toppling the Heavyweight Grand Prix.
With 10 knockouts to his credit, Bader is no one-trick pony as some fans may have thought early on in his career.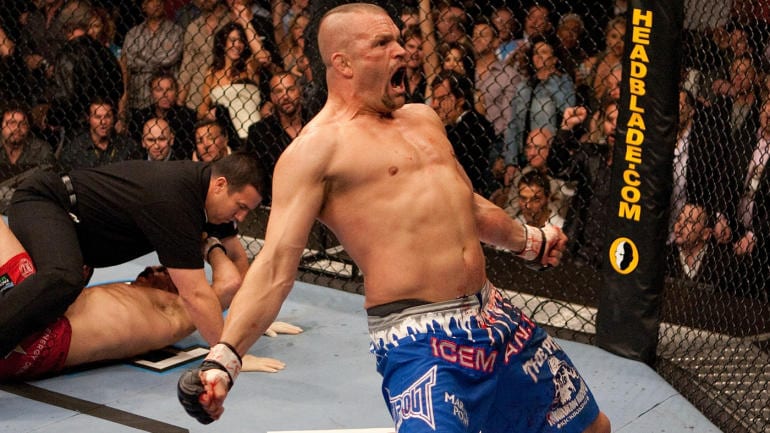 Chuck Liddell
Arguably the most decorated KO artist in UFC history, Chuck Liddell's grappling is nothing to scoff at.
The "Iceman" became a division I wrestler at Cal Poly (California Polytechnic State University) in San Luis Obispo California. Liddell would use his grappling chops in a way the UFC had not seen since.
Liddell decided to use his wrestling in reverse. That is, the "Iceman" used his wrestling to keep the fight standing, ensuring his opponent would have to stand toe to toe with the deadliest KO artist in UFC history.
Liddell has a staggering 20 KO wins to his credit. He can add another one if he sleeps rival Tito Ortiz in their upcoming bout.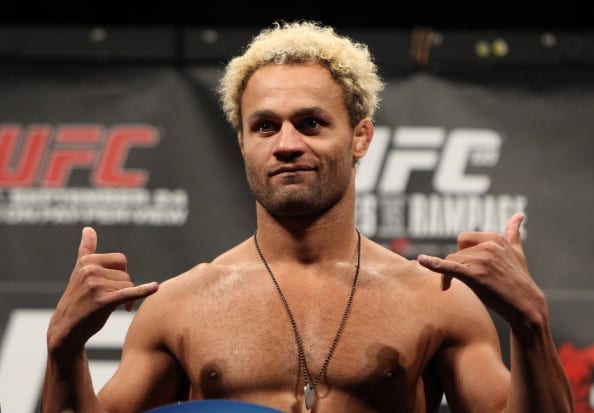 Josh Koscheck
Another college wrestler that found success in MMA via The Ultimate Fighter.
Josh Koscheck made his UFC debut on the first season of TUF and parlayed his performance into a 25 fight career for the mixed martial arts leader.
Though Koscheck has had ups and downs in his MMA career, one thing is undeniable. "Kos" had some big-time power. Look no further than his UFC: Fight for the Troops main event back in 2008.
Koscheck smashed Yoshiyuki Yoshida with brutal straight punches, leaving the Japanese fighter unconscious on the canvas.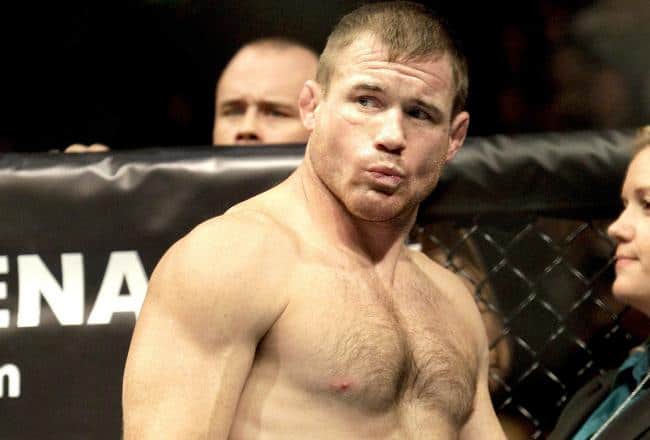 Matt Hughes
Along with Georges St-Pierre, Matt Hughes is considered the greatest welterweight to ever live.
Quite honestly, it would be quicker and easier if we listed the accomplishments Hughes didn't achieve. He was a two-time 145-pound IHSA (Illinois High School Association) Class A state wrestling champion. He won in 1991 and 1992 while attending Hillsboro High School (Illinois).
That was all before college.
The cream always rises to the top as does Hughes. This wrestler turned fighter finished his MMA career with a ridiculous 17 KOs.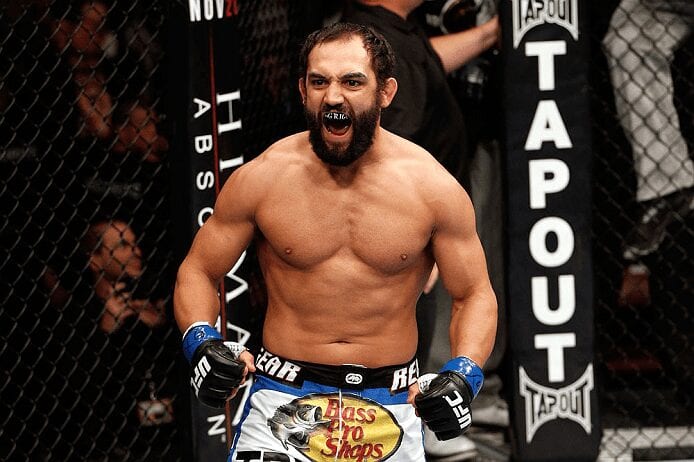 Johny Hendricks
For a couple of short years, it seemed Johny "Big Rig" Hendricks was the future of the welterweight division.
Hendricks was a four-time All-American for Oklahoma State University (OSU) and finished with a collegiate record of 159–13. He would jump headfirst into the world of mixed martial arts and light the now-defunct World Extreme Cagefighting (WEC) on fire.
Hendricks' punches have dropped some of the welterweight division's best. He rode his wrestling chops and stand-up skill all the way to the 170-pound title.
Now retired from MMA, Hendricks will be competing in the inaugural World Bare Knuckle Fighting Federation (WBKFF) event on November 9, 2018.
Cain Velasquez
Although plagued by injuries in his pro career, Velasquez is still regarded as one of the best heavyweight fighters in MMA history.
A large part of Velasquez's success inside the Octagon came from his incredible cardio and his tremendous wrestling ability.
Another Strikeforce vet, Velasquez honed his skills early on developing his style. From the beginning, it was evident that most other heavyweights couldn't handle Cain's pace. Once Velasquez developed his punching power it was lights out for his competition.
Quite literally.
12 of Velasquez' 14 wins have been via KO.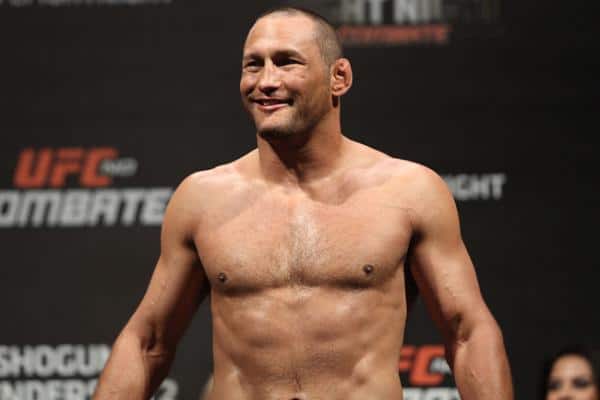 Dan Henderson
Few fighters have a move so feared as Dan "Hendo" Henderson.
The "H-Bomb" as it is so eloquently put, is really nothing more than an ordinary overhand right. But "Hendo's" right hand is anything but ordinary.
Henderson was able to develop his right hand because of his rock-solid grappling ability. He's a multiple time university national champion and nearly qualified for the 2000 Greco-Roman Olympic team.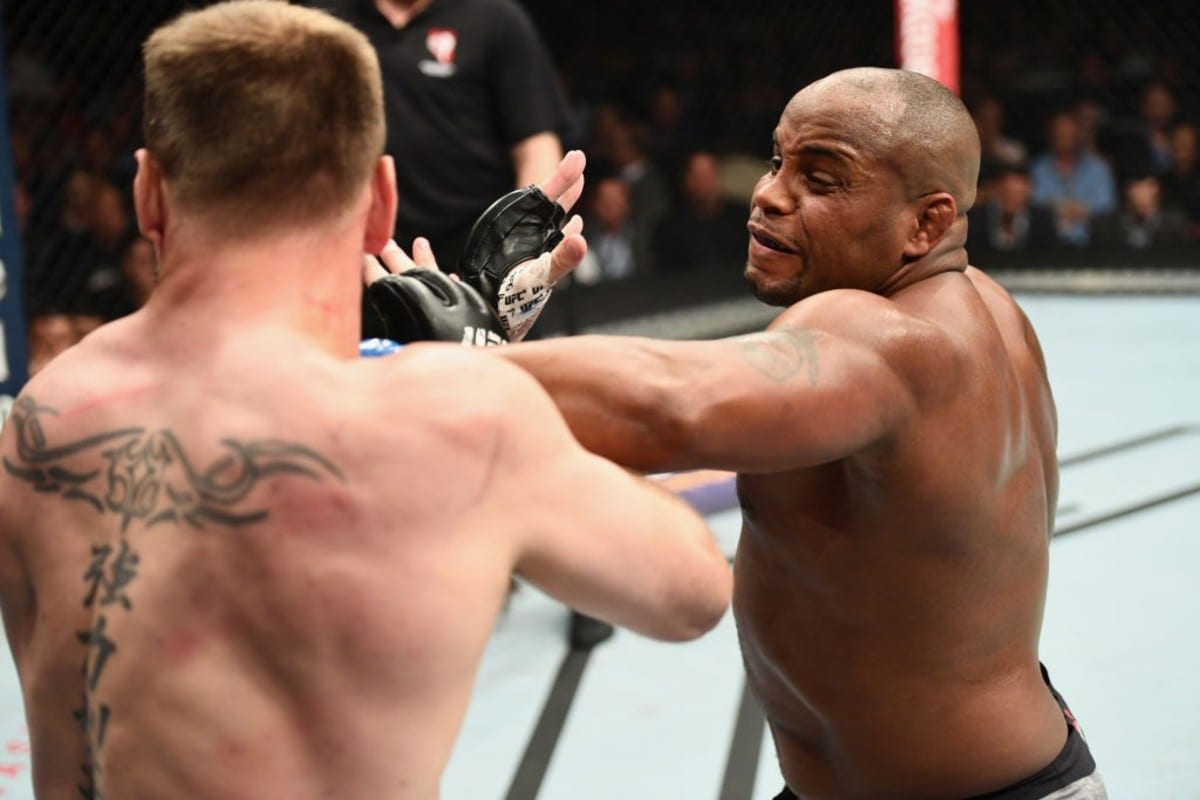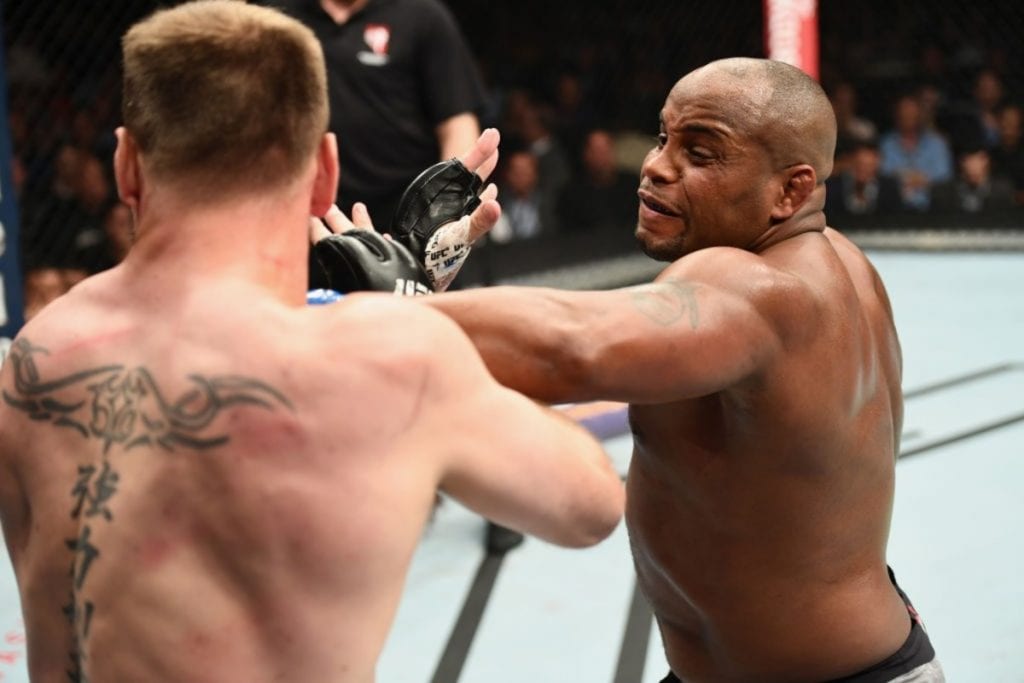 Daniel Cormier
Another Oklahoma State University wrestler.
Daniel Cormier is the reigning light heavyweight and heavyweight champion of the world. He owes it all to his wrestling.
Similarly to Liddell, Cormier uses his wrestling in reverse. That is to keep the fight on the feet or rather where he wants the fight to be. But like many fighters on this list, "DC" has developed some serious knockout power.
Cormier has become a true mixed martial artist. He can finish the fight wherever it goes and is adept at doing so.
Cormier credits the grind of wrestling practice as a supreme character builder.