It's been almost six months since Ronda Rousey suffered her second crushing defeat in the UFC, and by all accounts we may have seen her fight for the last time in the Octagon.
Now the hunt is on to find the next female superstar in the sport, and in this article we'll be looking at 10 women who are best placed to fill the void left by Rousey, from existing stars with the potential to take their fame to the next level, to up-and-coming prospects who have shown promising signs they could be the next big thing in WMMA.
To be clear, what we're looking for here are not just talented fighters, but rather those who, like Rousey or indeed Gina Carano before her, also have that elusive 'it factor' that could enable them to gain mainstream recognition and become a major draw on pay-per-view.
Before we begin though, here's a few honorable mentions to these talented ladies who just missed out on making the list but are worthy of recognition: Michelle Waterson, Ilima Macfarlane, Alexa Grasso, Julianna Pena, Holly Holm, Megan Anderson and Kayla Harrison.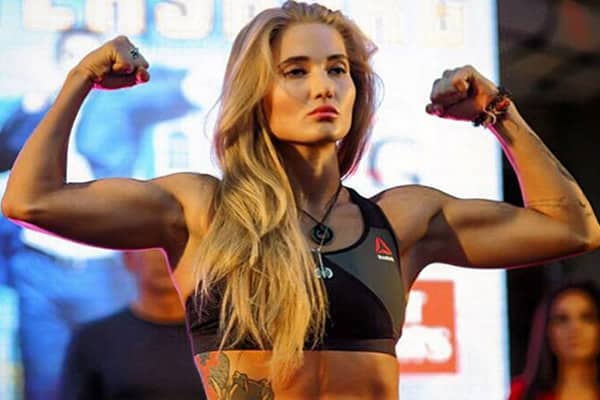 10. Anastasia Yankova
In some circles, Anastasia Yankova is already being touted as the 'Russian Ronda Rousey".
The 26 year-old has gained considerable attention for her stunning looks and has over 180,000 followers on Instagram, but she has been training in martial arts since she was six and is a former Russian Muay Thai champion.
Her star potential was quickly recognized when she transitioned to MMA and with just two wins under her belt, Bellator jumped at the chance to sign Yankova in 2016.
She's since improved to 5-0 and demonstrated that she's more than just a striker by claiming three victories by way of submission.
There's no doubt Yankova is a marketer's dream and she's already struck up sponsorship deals with the likes of Nike and Reebok, been featured in the Russian edition of Vogue, and speaks English fluently enough to have been interviewed by TMZ.
The caveat here is that though she remains unbeaten her performances in the cage so far suggest she's still a work in progress, and so doubts remains as to how she'll cope when the level of competition increases, with another rising Bellator star, Ilima Macfarlane being among those eager to derail her hype train.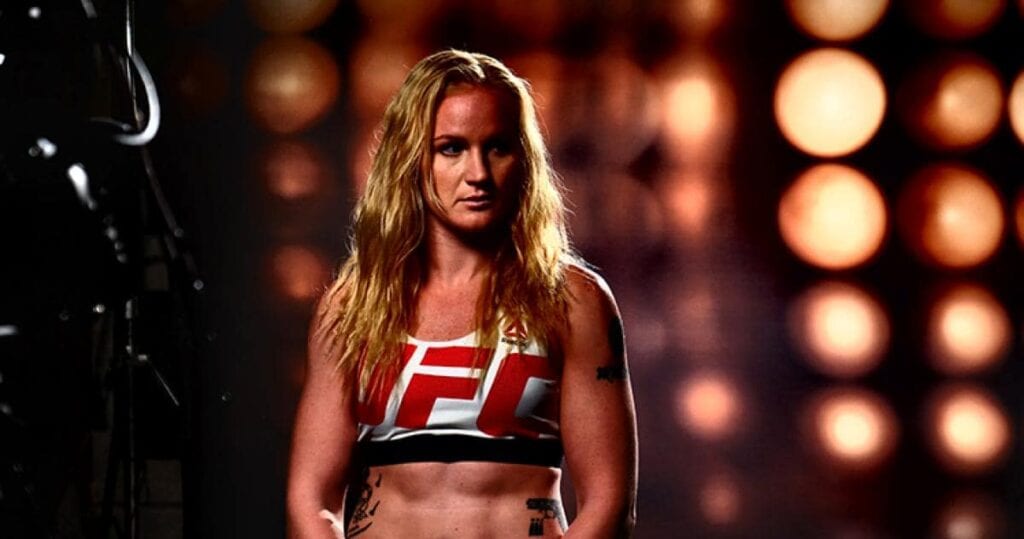 9. Valentina Shevchenko
A former 17-time world muay thai and K-1 champion, 29-year-old Russian star Valentina Shevchenko had already compiled an 11-1 MMA record before she was suddenly handed a short notice fight with former Strikeforce champion Sarah Kaufman in the UFC in late 2015.
'Bullet' would win that fight, and though she lost by decision to future champion Amanda Nunes next time out, she's since defeated the highly ranked Holly Holm and Julianna Pena to claim the No.1 contender spot.
The multi-talented Shevchenko is also a competitive dancer, has modeled, can play the banjo, speaks English well and lives up to her 'Bullet' nickname by being a crack shot at the shooting range, so there's plenty of ways to promote her.
Shevchenko will now rematch Amanda Nunes for the title in the main event of the marquee UFC 113 event in July and that could take her to the next level, though given that she's a little undersized for the division, the newly announced flyweight class could be another potential route to rise to the top.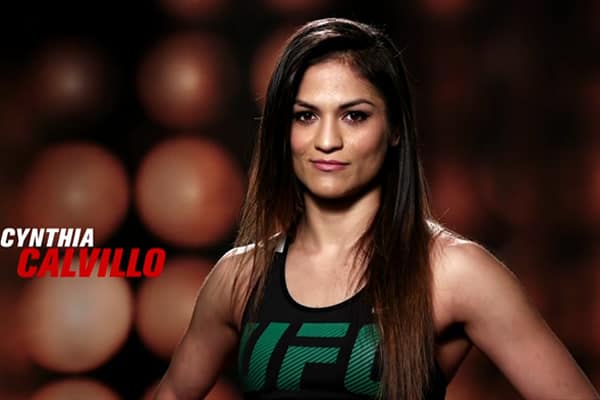 8. Cynthia Calvillo
 In a remarkably short space of time Cynthia Cavillo has burst onto the MMA scene in a big way.
It's not even been a year since she made her professional debut, yet she's already produced a 5-0 record, including two victories on the main card of UFC pay-per-view events in the space of a month this year.
Hailing from the respected Team Alpha Male camp, the 29-year-old Calvillo has so far demonstrated serious grappling chops, a rapidly developing striking game, and a bold, brash, street-wise personality that some have likened to the ever-popular Diaz Brothers.
UFC president Dana White has also taken an instant shine to Calvillo, comparing her to the likes of Conor McGregor, Ronda Rousey and Joanna Jedrzejczyk as fighters who he had sensed at an early stage were distined to become stars.
That's high praise indeed, though hopefully UFC doesn't try to push her too far too soon and instead gives Calvillo time to develop and truly become a force to be reckoned with.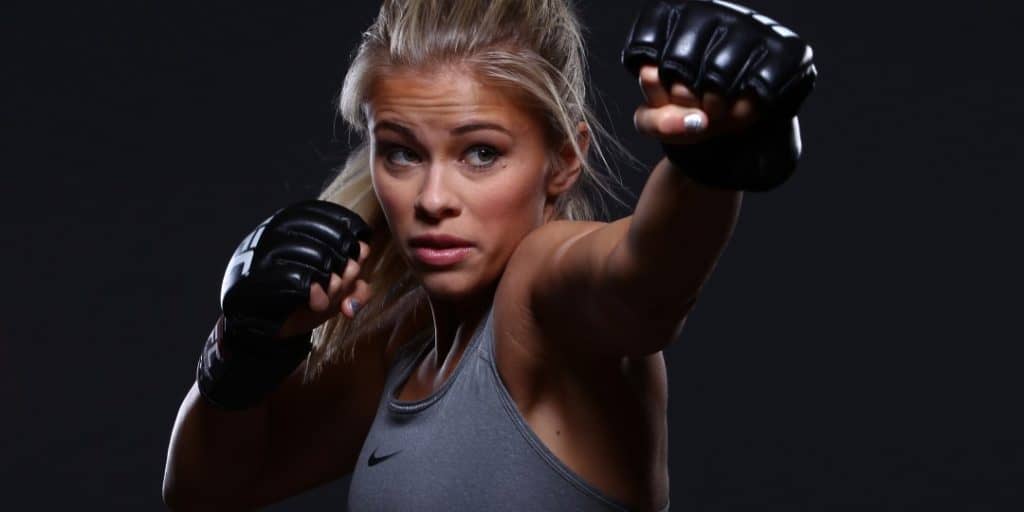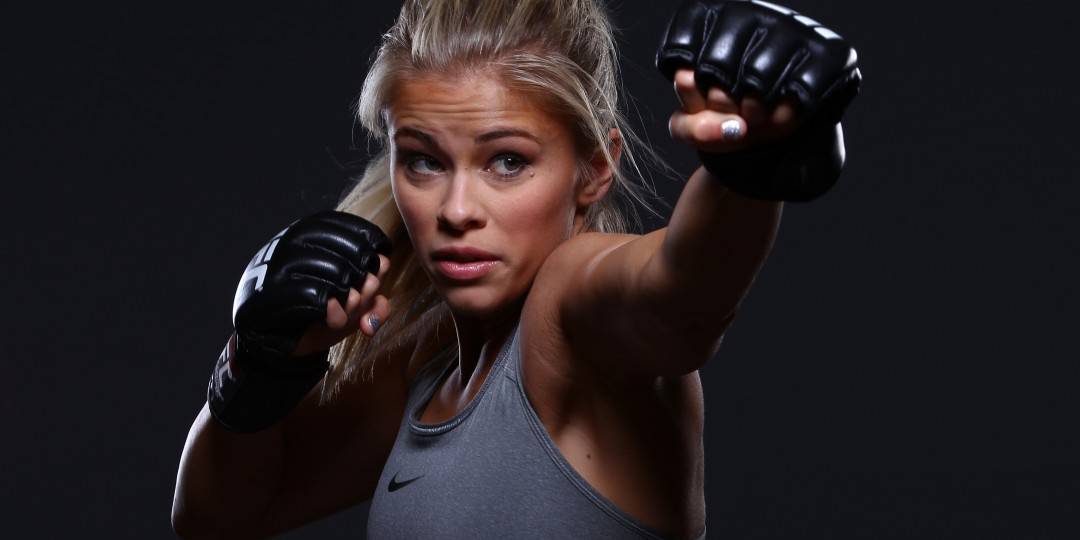 7. Paige VanZant
 Paige VanZant was just 20 years old when she was signed by the UFC, and with her covergirl looks, youthful innocence and happy-go-lucky personality they saw her potential to become MMA's sweetheart and promoted her accordingly.
PVZ proved to be more than just a pretty face by notching up three victories inside of a year to take her career record to 6-1.
Even a loss to Rose Namajunas next time out that exposed holes in PVZ's still-developing game didn't dent her marketability, and instead she found herself being invited to appear on ABC's popular show, 'Dancing With The Stars' emerging as the runner-up ad gaining mainstream media attention along the way.
To her credit, PVZ then turned down movie roles to continue focusing on her MMA career, but she's posted mixed results since, spectacularly KO'ing Bec Rawlings by head kick on FOX, then losing by submission to Michelle Waterson.
VanZant is still only 23-years-old, has a staggering 1.4 million followers on Instagram and recently signed a book deal, proving Dana White's belief that she has "the it factor."
She will have to focus hard on honing her skills in order to compete with the very best the strawweight division has to offer, but PVZ has time on her hands, and if she can put it all together in the Octagon then the sky is the limit for her star potential.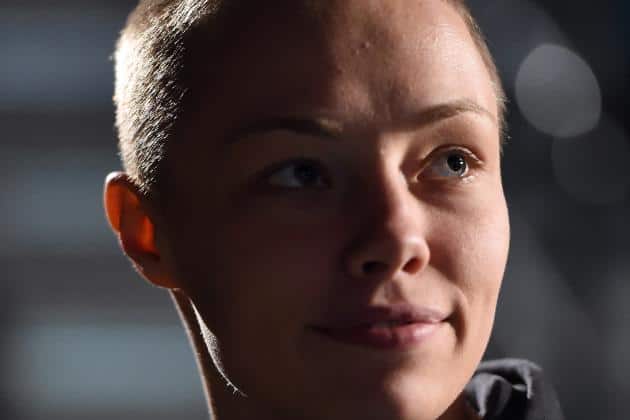 6. Rose Namajunas
When Dana White boldly claimed in 2014 that the next Ronda Rousey was on TUF Season 20, he was referring to Rose Namajunas.
'Thug Rose' had already made some waves in the Invicta FC promotion with a 12-second flying armbar finish, and on TUF submitted three more opponents to book her place in the final.
Her bid to become the UFC's inaugural strawweight champion failed when she was overcome by the far more experienced Carla Esparza in the final, but given her age Namajunas' potential was obvious for all to see and she's since won four of her next five fights, defeating big names like Paige VanZant, Tecia Torres and Michelle Waterson.
With a unique, likeable personality that fluctuates between brooding intensity and goofball humor, Namajunas is marketable too, even if she has somewhat rebelliously opted to shed her long hair in favor of a shaved head.
Given that she's still only 24 years-old, Namajunas seems certain to be a major force for years to come and could well become a future UFC champion and with the right promotional push, a breakout star.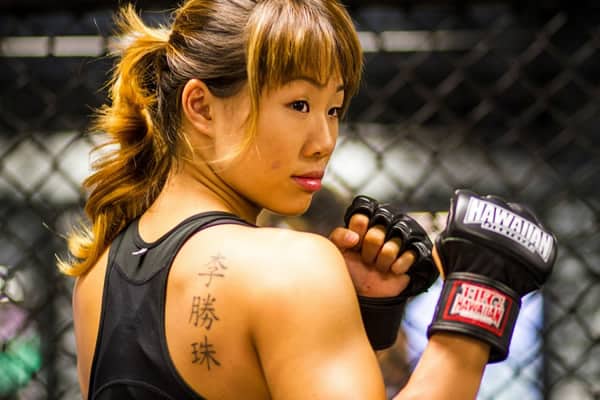 5. Angela Lee
At just 20-year-old Angela Lee has already been attracting mainstream media attention around the world by becoming the world's youngest MMA champion of a major organization.
Lee was only 19 when she captured popular Asian promotion ONE FC's atomweight title in a five round battle with veteran Mei Yamaguchi last year, and she's since gone on to successfully defend the belt to take her undefeated record to 7-0.
Born in Canada to South Korean and Singaporean parents who were both heavily involved in martial arts, 'Unstoppable' learned to fight from an early age in all aspects of MMA and has a particularly strong ground game, as evidenced by six of her seven victories coming by way of submission – including an ultra-rate 'Twister' finish.
Young, talented, attractive and humble, ONE FC are convinced Lee is a superstar and have already made her the fifth highest paid fighter on their roster, commanding a six-figure sum per fight.
Lee has also expressed an interest in fighting in the Octagon one day, and given her age and skill-level, the future seems very bright indeed for this rising star.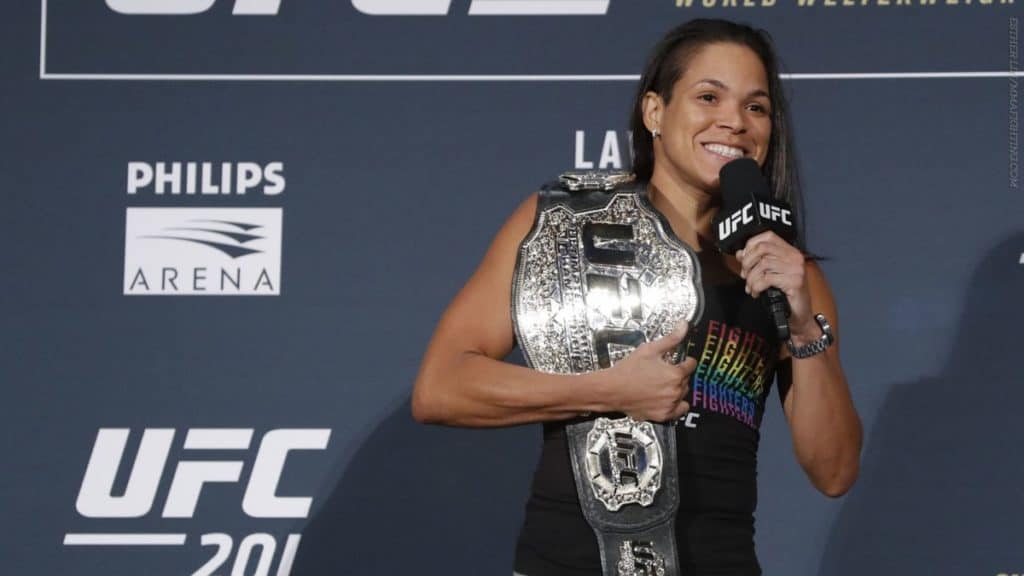 4. Amanda Nunes
Very few fighters can lay claim to having headlined two pay-per-view events back-to-back that did over 1 million buys, and one is UFC women's bantamweight champion, Amanda Nunes.
Truth be told, Nunes only headlined the historic UFC 200 event opposite Miesha Tate last year after Cormier Vs Jones II fell through, while the success of UFC 207 in December was unquestionably down to Ronda Rousey.
Nevertheless, Nunes has made the most of those opportunities, and millions of people have witnessed her slaying the two biggest stars in WMMA in less than five minutes combined.
In fact, Nunes is one of MMA's most ruthless finishers period, with an impressive 13 of her 14 career victories having come via stoppage.
Despite all that, Nunes is not yet as big a star as her credentials would suggest. The UFC has to shoulder some of the blame for that, as 'The Lioness' barely got a mention during the promotional push for her biggest fight to date with Rousey.
However, Nunes also showed a lack of sportsmanship in the immediate aftermath of defeating Rousey, which turned off some fans, while the 28-year-old's claims earlier this year that she's contemplating retirement after two or three more fights further hampers her chances of becoming a superstar.
Still, Nunes is about to have another chance to prove her star power on the biggest stage when she headlines another major PPV at UFC 213 in July opposite Valentina Shevchenko, and if she continues to win in dominant fashion then her stock will only continue to rise.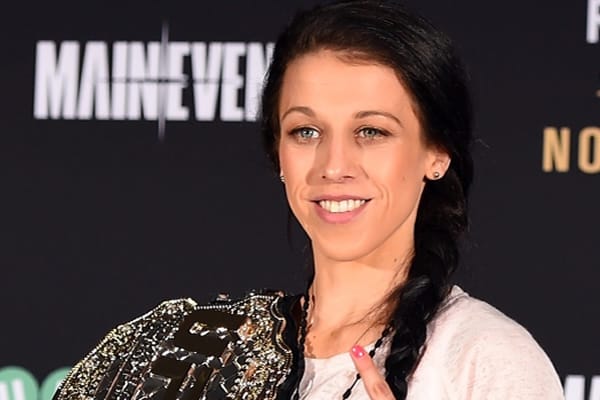 3. Joanna Jedrzejczyk
 Undefeated UFC woman's flyweight champion Joanna Jedrzejczyk has already won the hearts and minds of many of the sport's hardcore fan base.
A former kickboxing and muay thai champion, the Polish sensation has consistently demonstrated some of the most technically skilled, clinical striking in the entire sport, en-route to a perfect 14-0 career record.
At the same time, Jedrzejczyk has natural charisma and shows an endearingly gentle and playful side of herself with family, friends and fans, yet is fiery, outspoken and fearless when interacting with her opponents.
That makes her compelling to watch, but so far it hasn't quite translated into the mainstream recognition and PPV headliner status that she deserves.
At 29, time is still on Jedrzejczyk's side though, and edging towards breaking Ronda Rousey's WMMA record six title defenses, plus indicating that she has plans to become a two-division champion via the flyweight division will afford her further opportunities to become a major star.
Perhaps her biggest key to future success however will be to shake off her recent spate of decision victories and instead get back to the destructive stoppages that punctuated the early stage of her title run.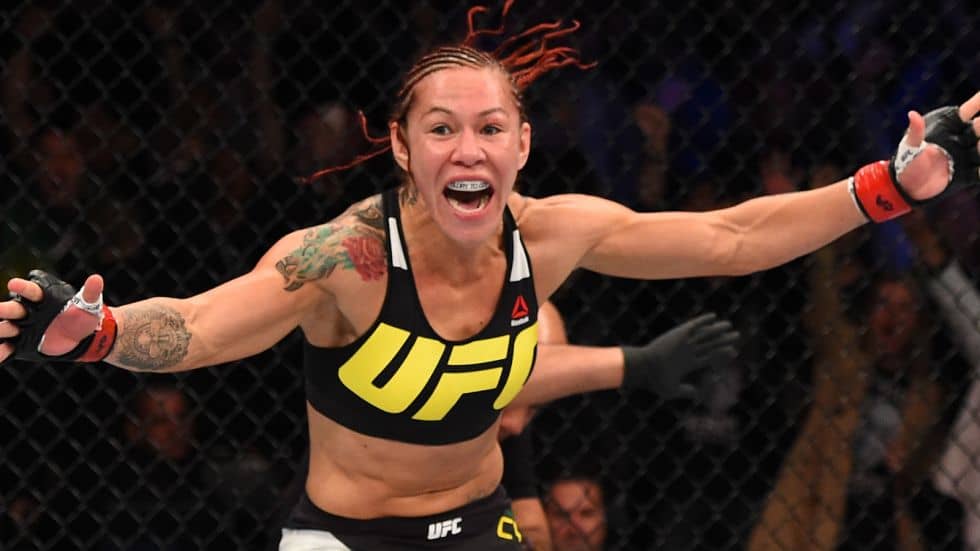 2. Cris 'Cyborg' Justino
A ferocious, imposing competitor with knockout power, Cris 'Cyborg' Justino is undoubtedly the most feared woman in all of WMMA, having gone undefeated in her last 18 professional fights, including 16 stoppages.
However, testing positive for steroids during her time as Strikeforce's featherweight champion in 2011 was hugely damaging to her reputation and would lead to Dana White cruelly describing her as "Wanderlei Silva in a dress," while throwing obstacles in the way that kept her from the UFC and a superfight with Ronda Rousey.
Undeterred, 'Cyborg' continued winning in other promotions for several years, passed multiple drug tests and remained a big talking point in the MMA world, until the UFC finally signed her last year.
Since then Justino has won twice in the Octagon, receiving a hero's reception in her native Brazil on both occasions, while further signs of her star power came when her first headlining fight in the UFC was watched by 1.1 million viewers on FOX Sports 1.
Relations between the UFC and the 31-year-old 'Cyborg' remain strained, but the new featherweight division was essentially created for her, and though she may never get the same mainstream opportunities as a Ronda Rousey or Paige VanZant, the advantage she has over particallly everyone else on this list is it's hard to see who can stop her in the Octagon.
Therefore, if promoted correctly, there is still time for Cris 'Cyborg' to become MMA's equivalent of Mike Tyson.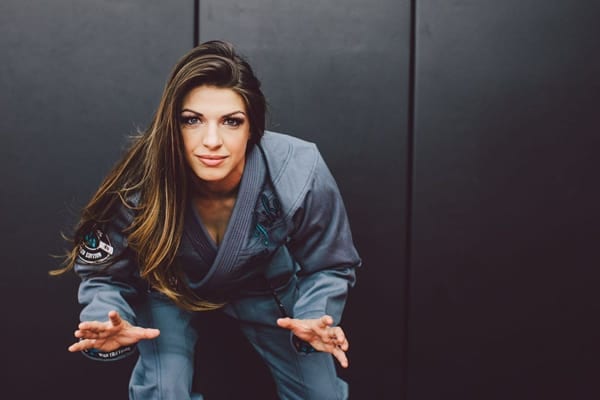 1. Mackenzie Dern
When Ronda Rousey burst onto the MMA scene she appeared to have all the attributes necessary to be a huge star, and 24-year-old Mackenzie Dern seems to tick many of the same boxes.
Dern's father is the famous BJJ player, Wellington 'Megaton' Dias, and she's now a BJJ superstar in her own right with a string of accolades to her name, including becoming a No-Gi and ADCC world champion.
She's also successfully made a transition to MMA in the past year, notching up three wins in a row, including a super slick Iminari choke finish that demonstrated just how dangerous she is on the mat.
Dern also happens to be a natural beauty and is not afraid to show off her feminine side, while also being well-spoken and respectful, giving her plenty of mainstream appeal.
Dana White has acknowledged her star potential and she's believed to already be under contract with the UFC, though she's being given time to gain experience outside the Octagon for the time being.
That's wise as Dern is still developing as an MMA fighter and she's already had repeated issues making weight (though the UFC's newly confirmed 125lb flyweight division should solve that problem).
Nevertheless, fans have been closely following Dern's MMA journey from the beginning and there's a buzz around her that perhaps hasn't been felt this strongly since Rousey, so if she can live up to the hype then there's absolutely no doubt she would be destined to become a future UFC superstar.