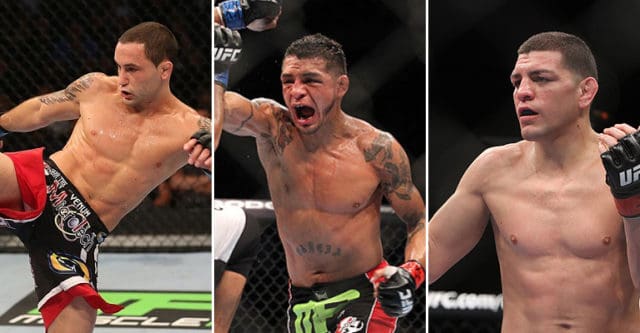 Never leave it in the hands of the judges, UFC President Dana White famously says to every fighter. In the wild sport of mixed martial arts (MMA) even a fight you thought was in the bag can go wayward without a finish.
And there's no worse feeling (besides getting knocked out) than losing a fight you thought you had won. Even in bouts that have appeared to be dominated by one fighter, a controversial call has often arisen from the cageside judges who apparently saw the action unfold differently.
There have been some atrocious judging errors in the short history of mixed martial arts, and we broke down the top 10 biggest robberies in its history.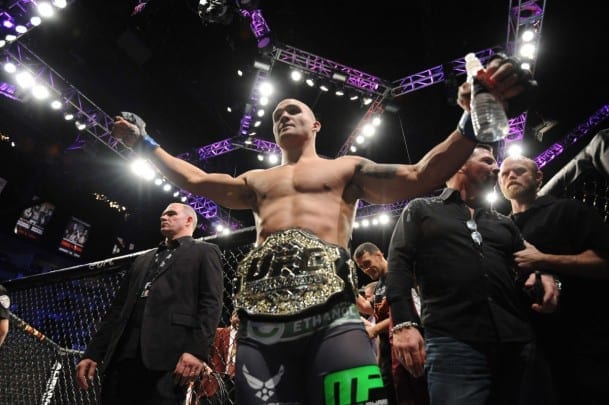 10. Robbie Lawler vs. Johny Hendricks II
This awaited match-up came as Hendricks' first attempt to defend the coveted UFC welterweight title at UFC 181 in December 2014 after he hurt his elbow defeating Lawler in their epic first match-up at UFC 172 earlier that year.
After the narrow defeat, Lawler went on a tear by finishing Jake Ellenberger and topping Matt Brown by decision in a war to earn his rematch. The fight would turn out to be a close one, with Hendricks landing many strikes on the feet and securing several takedowns as well.
But 'Ruthless' had his fair share of moments during his inspiring late-career resurgence, starting out white-hot with a big knee and then unloading his now-famous flurry at the end of the fifth round that saw him stalk a battered Hendricks at the bell. It was ultimately close, but Hendricks' clear wrestling advantage would have seemed to give him three rounds here.
The judges didn't agree, with Lawler completing his goal of becoming UFC champion by split decision in a somewhat surprising call. 'Ruthless' would go on to defend the belt against Rory MacDonald and Carlos Condit in two more vicious battles, proving he was one of the most brutal gladiators in UFC history, while Hendricks took a concerning slide down the ranks after losing this fight.
If you enjoyed this story, please share it on social media!