Yoel Romero is quite possibly the most immovable force in the UFC middleweight division.
The Cuban wrestling powerhouse proved why he's the only real contender for current champion Robert Whittaker's belt by knocking out Luke Rockhold in the main event of February 10's UFC 222 from Perth, Australia.
The finish was so dominant (and strange) that UFC president Dana White confirmed 'The Soldier of God' would rematch Whittaker, whom he lost a close decision to at UFC 213 last July, shortly after he shut Rockhold's lights out and kissed him on the lips while he was dazed.
The closely-matched bout remains without a date as Whittaker recovers from the staph infection that forced him out of the original UFC 222 main event, but during a recent appearance on The Joe Rogan Experience MMA Show (via MMA Fighting), he appeared to announce he would be rematching Whittaker on June 9, the date of UFC 225 from Chicago, Ill.:
"Let's just wait until June 9th," Romero said when questioned how a rematch with "The Reaper" would play out.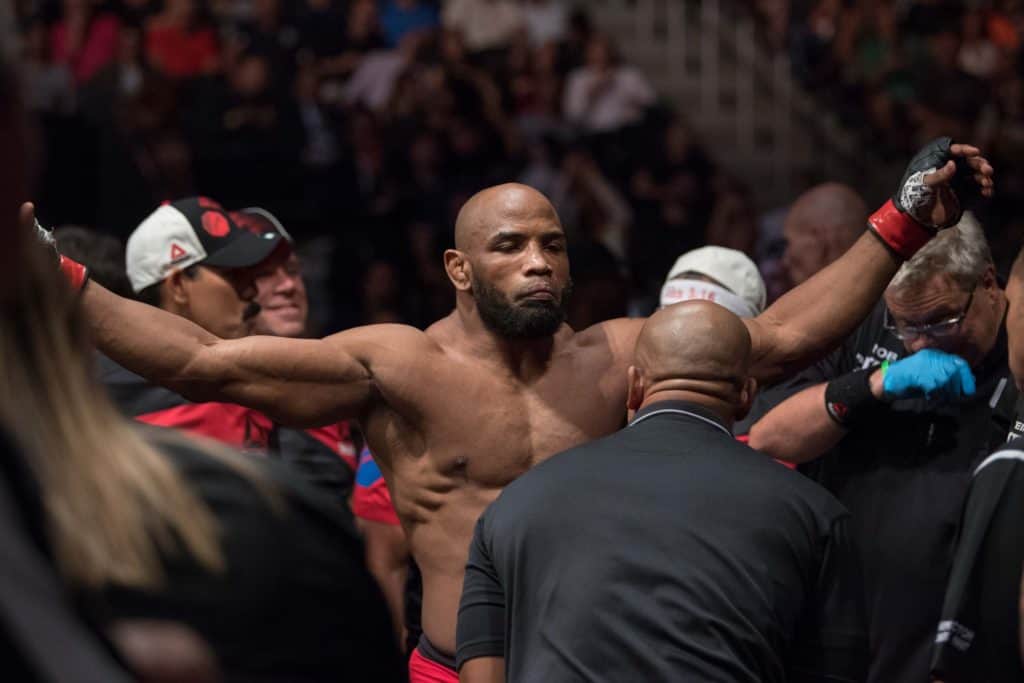 The nightmare-inducing knockout artist was up on the cards in the opening rounds of his first match-up with Whittaker, yet appeared to gas in the championship frames and give the New Zealand-born slugger an opening to steal the fight.
After the loss, Romero thought he didn't quite take it seriously enough.
He knows what he did wrong, and detailed how he went to JacksonWink MMA in Albuquerque to train with suspended former light heavyweight champion Jon Jones in an effort to more efficiently use his explosive energy:
"After the [Whittaker] fight, my manager said that when he saw me I had a big smile on my face. I was very happy. I didn't take that loss as serious as I should have. [I was happy because] I learned. And now you see what happened with Luke Rockhold. I learned about timing.

"Listen, people talk about my 'gas' but it wasn't easy to fight Luke Rockhold. I went to Albuquerque with Jon Jones and I learned something. They controlled my attacks, so I learned when to attack. If you go, go, go, you will get tired. So I had to learn to pace myself. I don't have a problem with five rounds now."
Despite a few solid fights being announced for UFC 225, there has been no main event officially unveiled.
Is it the perfect place for "The Soldier of God" to get his next shot at the returning 'Reaper?'