Yoel Romero scored a landmark win at UFC Fight Night 70, knocking out Lyoto Machida with a barrage of heavy elbows and putting his name in the hat at the very top of the middleweight division. Then came the bizarre post fight interview, where 'Soldier Of God' appeared to voice his frustration with America and 'Gay Jesus', saying that the USA had forgotten about 'the best of the best' Jesus Christ.
The comments instantly sparked debates across the word wide web, and it's not surprising given that gay marriage was only passed by the supreme courts in America just one day before. So what are we to make of this apparently homophobic rant? Well, Romero was quick to change his tune at the post fight presser, saying that the whole thing was a misunderstanding:
"I would like to apologize if there was a misunderstanding. First of all I am a man of God. And God is love. My expressions are always going to be about love. What I was trying to say in the Octagon was live for the American Dream.""
The American dream is that anyone can make it with the grit, determination and hard work that the generations that helped build the nation were driven by. Americans, Italians, Cubans and many other nationalities have helped make the United States what it is today, but this does not clarify the 'Gay Jesus' comment. He continued:
"I will tell you guys something. There was a misunderstanding about gay marriage. And I want to say something. God told Maria Magdelena, 'you're a prostitute, go and don't sin anymore.' And he told her with love. Who am I to judge anybody? Even though I didn't refer to that [gay marriage], even though there was a misunderstanding, I will tell you guys something. God made man to be free. Anybody can do whatever they want. I wouldn't be the type of person to critique anybody. I have to look at myself first, and be a better person, to love people."
"What I was trying to say was, to the United States, thank you, for giving me the American Dream. There is no better country, because it is blessed by God."
So throw prostitutes in to the mix and this becomes a rather confusing speech. Did we all jump on the wagon when all this boils down to is Romero's heavy Cuban accent? The former Olympic silver medallist has carried himself with respect on the most part in the media previously, so why speak out against a hot topic, that would likely offend millions worldwide, after his first major win in the UFC?
Then, of course, there is the other opinion; Romero, coursed with adrenaline from a sensational knockout of 'The Dragon', spoke without thinking, and made a pretty significant mistake. Whether you support or oppose gay marriage, it's obvious that this was not the stage for such comments, if that were in fact what he intended to say. Does this become an issue of 'free' speech when all is said and done, or does Romero deserve a space on 'the list'?
If Conor McGregor was allowed to voice his support for same-sex marriage in his native Ireland, why can't 'Soldier Of God' have his own opinion?
Although, going back on such an opinion, in the face of your own faith, might be a bit of a faceplant either way you look at it. This whole situation stinks of: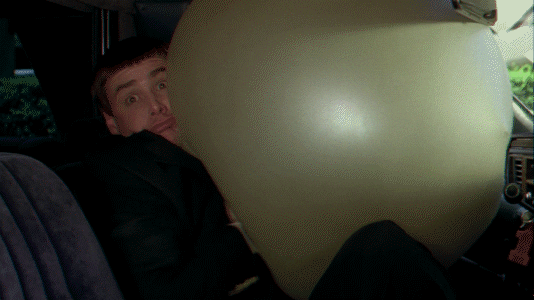 #More great articles#
Top 10 Worst MMA Injuries Ever