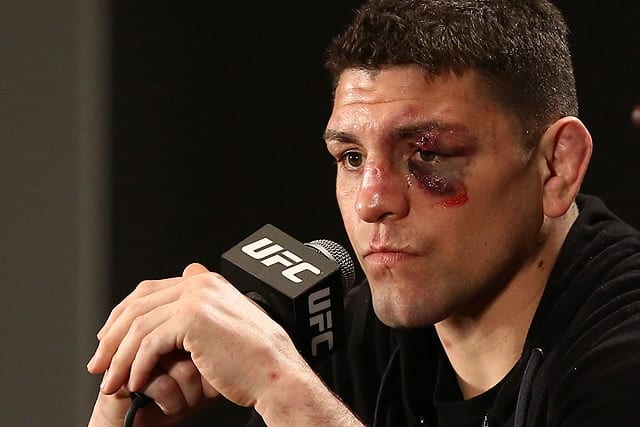 UFC welterweight and former Strikeforce boss Nick Diaz went under the hammer in front of a Nevada Athletic Commission hearing last night (Monday September 14, 2015), and was handed one of the harshest punishments we've ever witnessed. After Anderson Silva was sentenced to a one year suspension for a failed steroids test, few expected Diaz to receive a ban of five times that.
Some people are arguing that his invasive case put forward by his stellar attorney may have angered the Commission, Pat Lundivall in particular, as the five-year ban seemed more than hefty on face value. Also very noteworthy is the fact that Diaz's defense picked holes left, right and centre in the NAC case against the fighter, making even his most staunch haters consider the reality and legitimacy of the failed drug screen.
A White House petition was created immediately after Diaz's case was decided, and reached over 6,000 signatures in a matter of hours: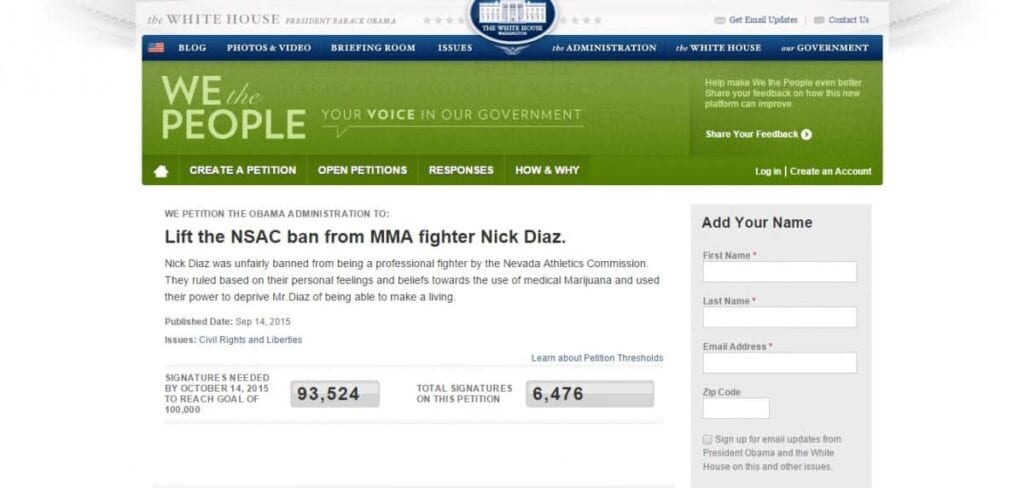 With a month left to get another 93,000 odd signatures, it's likely the petition will reach that target well within the timescale. The question is will it have any impact on the verdict whatsoever? You can sign up or view the petition live by going to this link.
With Diaz's legal team set to appeal the hearing's results, it would likely serve as a good piece of back up, but perhaps little more.
Has the NAC impeded Nick Diaz's rights with their harsh ruling, or did he go to the well one too many times and at the worst possible time in the Commission's timeline?