The MMA community is abuzz with the surprising (or perhaps not so much) news that former UFC welterweight champion Johny Hendricks missed weight by a whopping three pounds at today's early weigh-in for his middleweight bout against veteran Tim Boetsch at tomorrow's (Sun., June 25, 2017) UFC Fight Night 112 from the Chesapeake Energy Arena in Oklahoma City, Oklahoma.
It's hardly a secret that "Bigg Rigg" loves his big meals, so much so that he was forced to move up to middleweight after missing weight by a large margin prior to his respective UFC 207 and UFC 200 losses to Neil Magny and Kelvin Gastelum. Prior to that, Hendricks was hospitalized before his scheduled UFC 192 showdown with current 170-pound champ Tyron Woodley, and only narrowly made weight for his title-sealing UFC 171 classic versus Robbie Lawler.
But that was at welterweight, and it appeared Hendricks was back on track when he moved up to middleweight and beat a formerly touted Hector Lombard at UFC Fight Night 105 this year. Now, however, the fallen former champ has proven that he can't even make 185 pounds on a consistent basis, and that fact represents a concerning path. "Bigg Rigg" has lost four of his last six bouts, and it's plain to see that he's a shell of the bulldozing knockout artist that smashed everyone in his path on the way to losing a controversial split decision that many still feel he won to all-time great Georges St-Pierre.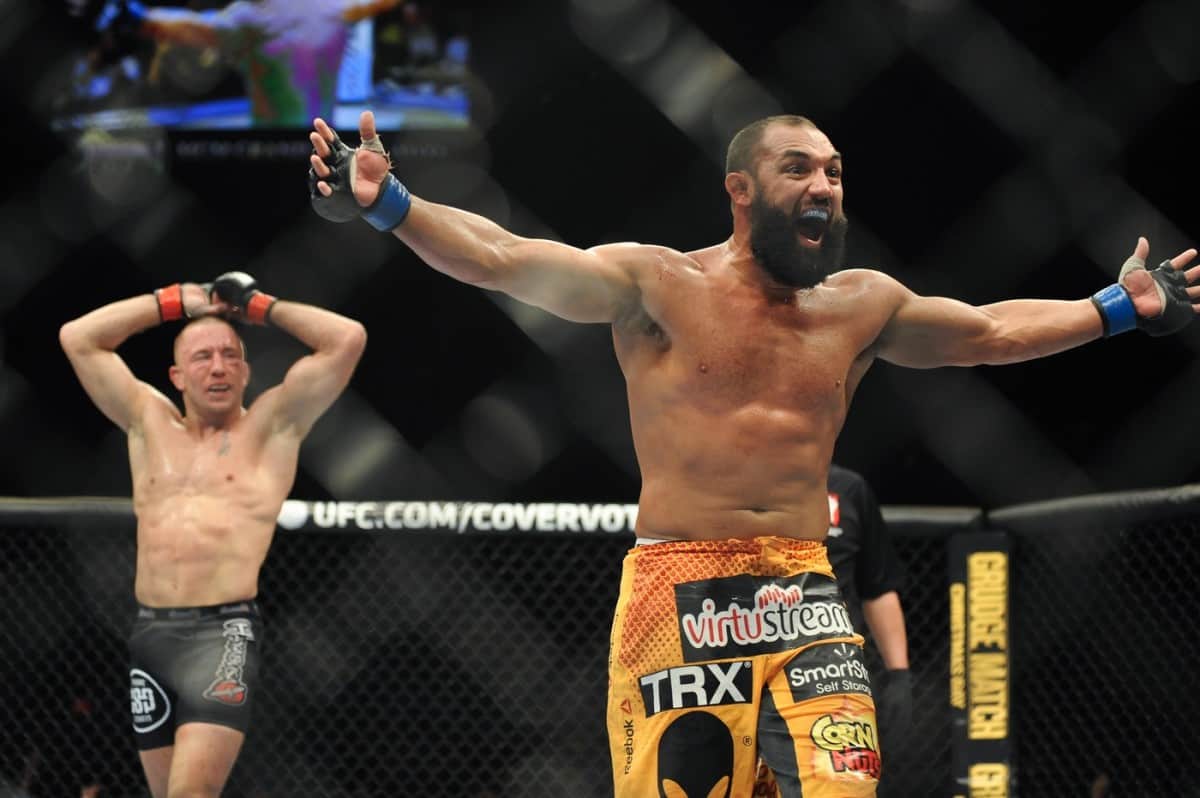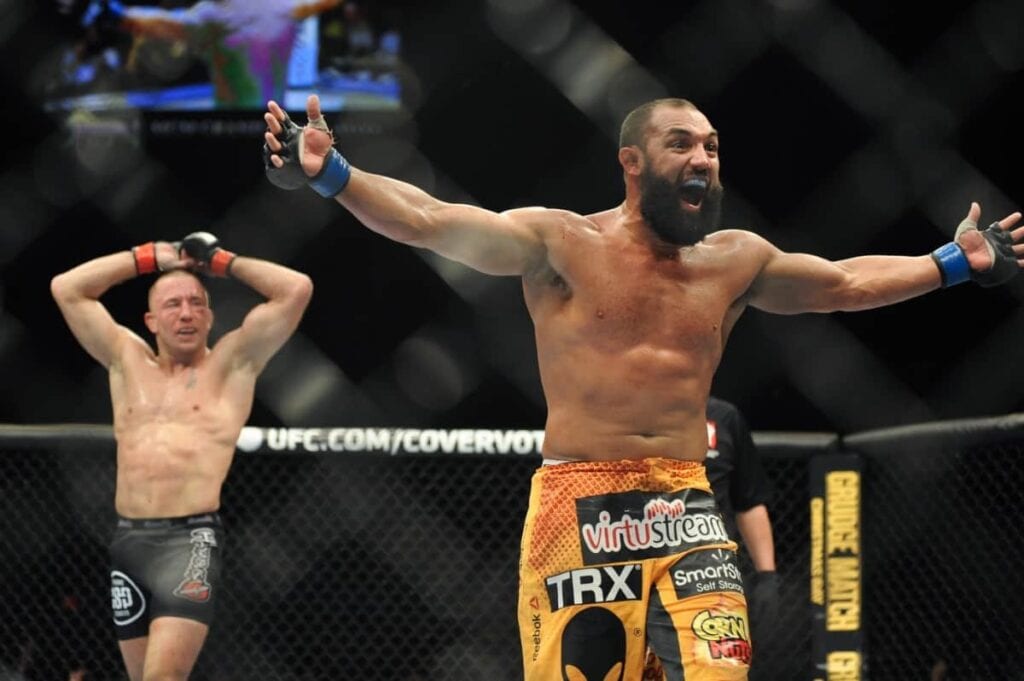 That seems like so, so long ago, and it's an alarming fall from grace from a man who many felt was on his way to MMA greatness just four years ago. Maybe Hendricks just couldn't give up on the foods he loves, perhaps the dissolving of his Team Takedown was a part of his slide, the reasons are myriad. Either way, they've all resulted in one of the quickest and most concerning snides we've seen from a top-ranked UFC contender, and today's huge whiff magnifies that tenfold.
Now, it must be stated that cutting weight is not easy, and the rigors of being a UFC athlete, especially at the top levels of MMA, is an incredibly hard and arduous pursuit that requires the utmost discipline to maintain. What Hendricks is trying to do is exceptionally difficult, and many of those criticizing him today, including myself, don't fully know what it's like to go through such a process. Some of his critics do. Regardless, it's becoming plain to see there's something more dire going on in his recent struggles.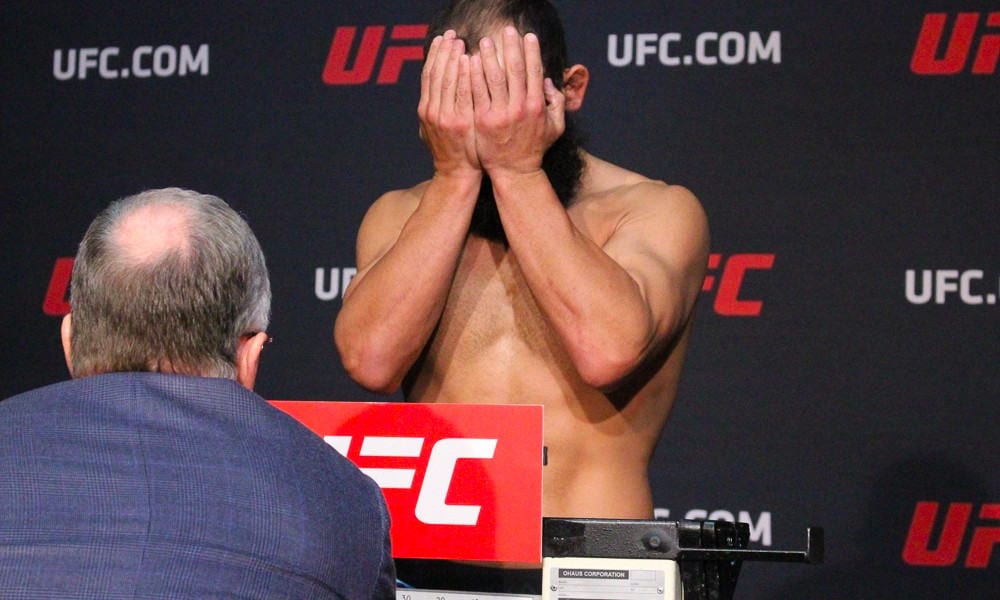 More importantly, it's becoming apparent that Hendricks' issues on the scale are beginning to harm his long-term health even at middleweight, and that's clearly a big factor in just where he goes next. He won't be able to contend with most fighters at 205 pounds despite it being a relatively shallow division due to his height, so a previously unheard-of move there won't be a viable alternative. Hendricks is also unlikely to contend with the cream of the crop at middleweight, as names like Yoel Romero, Robert Whittaker, Luke Rockhold, and Chris Weidman dwarf the 5'9″ former wrestling champion.
So Hendricks is in a sort of no man's land, sitting without a finish since he looked like a world beater when he KO'd Martin Kampmann in 46 seconds back at UFC 154 in late 2012. It's tough to say where he goes from here, but one thing appears crystal clear: if he can't make 185 pounds, he definitely isn't taking his career seriously, at least not seriously enough to remain a top-ranked professional fighter in the world's biggest and most unforgiving promotion.
The reasons could be many, but Hendricks sits at a career crossroads. Will he choose the correct path, or will another loss to Boetsch send him a step closer to a way out?