Former UFC welterweight champion Johny "Bigg Rigg" Hendricks continues to disappoint everyone by not only missing weight, but losing fights in ways that are hard to watch.
On Sunday's (June 25, 2017) UFC Fight Night 112 from Okalhoma City, Oklahoma, Hendricks found out what it is like to be head-kicked by Tim "The Barbarian" Boetsch, who then proceeded to uppercut "Bigg Rigg" into the nether realm.
The stoppage defeat was Hendrick's fourth loss in five fights, and his only victory was a mediocre unanimous decision win over Hector Lombard. Not very impressive for the former welterweight champion and a man once ranked as one of the best pound-for-pound fighters in the world.
However, Hendrick's problems don't stop at his performances in the octagon. He was forced out of the welterweight division for constantly missing weight, so the UFC let him be 15 pounds heavier and he's still missing weight. He weighed in at 188 pounds against Boetsch. C'mon.
His once-inhumanly powerful left hand seems to have lost its touch, and his wrestling was as nonexistent as his cardio. He was never in the fight, and mentally, he seems to be out of focus and lacking confidence.
Regardless of Bigg Rigg's issues, "The Barbarian's" performance cannot be overlooked. His constant pressure and crisp kickboxing were impressive to say the least, and the way he set up that right high kick was nothing short of spectacular.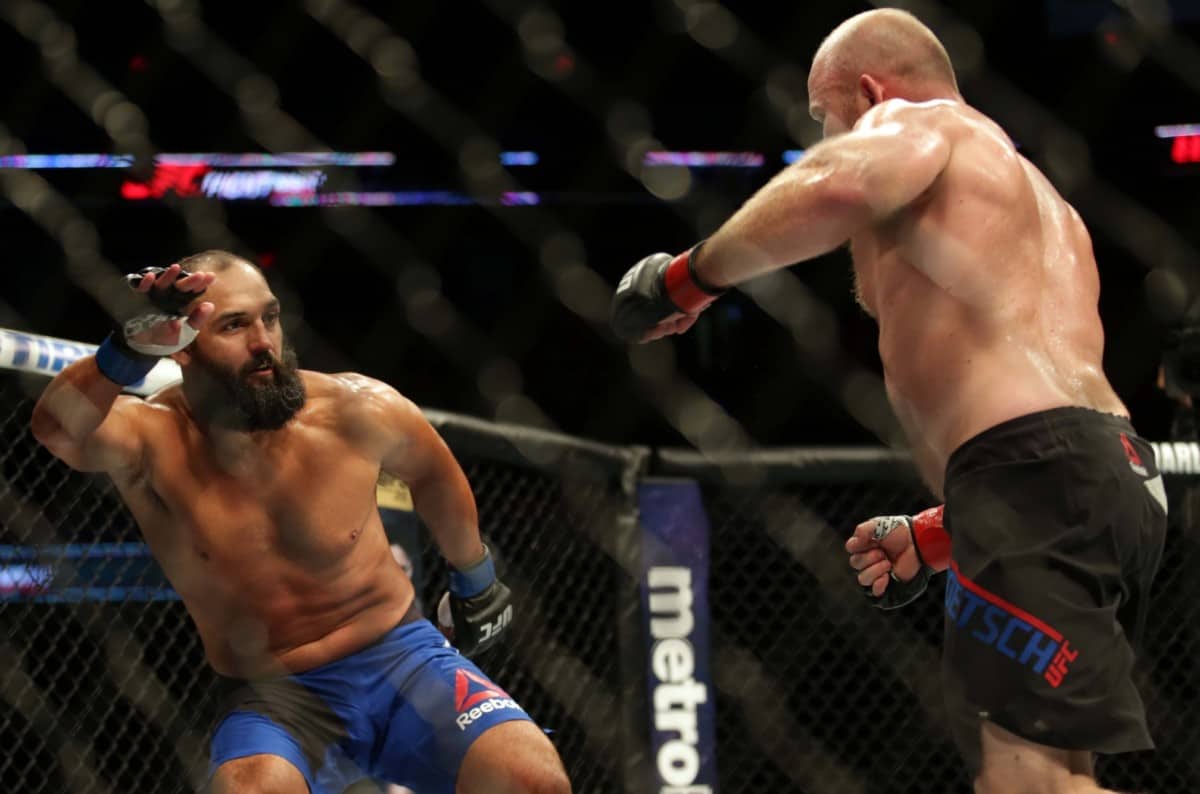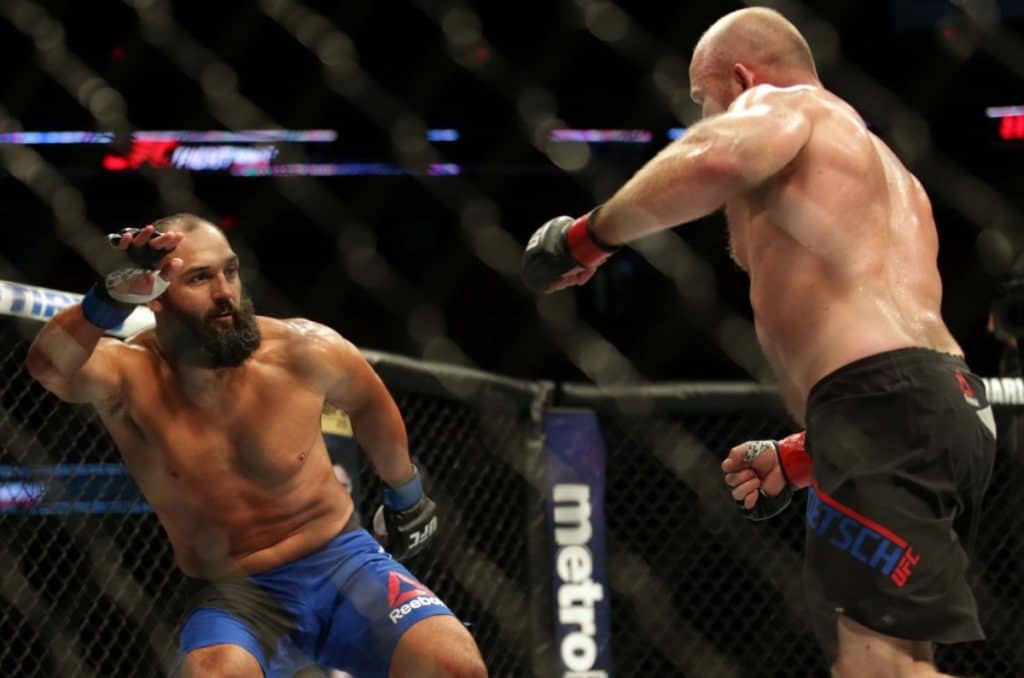 That brings up the question – has Hendricks just become another bag of meat for fresher fighters to feast on? He certainly became the man to fight if you want to get an extra 20 percent in your paycheck, but not the man to watch for a good fight in recent years, which is both a shocking and disappointing reality considering where he was less than three years back.
There are few solutions to "Bigg Rigg's" problems that haven't already been applied. He went up a weight class and he has fought lower-ranked opponents. Perhaps it is time he switches gyms and coaches, and starts from scratch; that is, if his head is still in the fight game.
If he doesn't improve, Hendricks will soon join the exclusive "cannon fodder" club along with flagship members Travis Browne, Antonio "Big Foot" Silva, Vítor Belfort, Anthony Pettis and Bethe Correia – former contenders that were once surging but are now just seemingly knocked out by more determined fighters on a regular basis.
The precipitous fall from grace has been a shockingly fast and disturbing one for "Bigg Rigg," and it's fair question if he'll ever be able to fill up a tank that's currently running on fumes – and has been for a while. A reinvention of his camp could certainly help, but Hendricks has to be brutally honest with himself at this point if he truly wants to continue fighting the best in mixed martial arts.