Weekend Stock Watch: Who's Trending Up In MMA?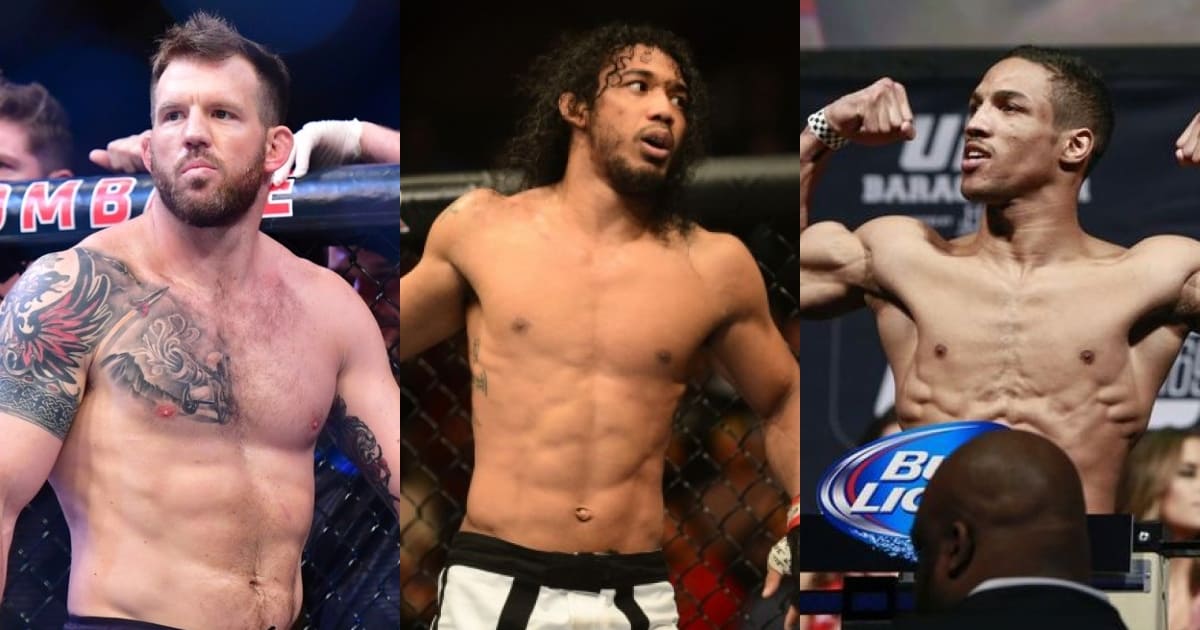 This packed weekend (November 18-19, 2016) gave fight fans an astounding four events from major promotions. With so many fighters in action and bouts being broadcast all day Saturday, you might have missed some. The all-female Invicta FC kicked off the weekend with its 20
The all-female Invicta FC kicked off the weekend with its 20th event, capped by two title fights. Then the world's leading MMA promotion brought us an afternoon offering from Belfast, Northern Ireland, followed immediately by another one 5000 miles away in Sao Paulo, Brazil. Running concurrent to the second UFC card was an event from the second banana of MMA, Bellator. The Viacom-owned promotion trotted out a title fight of its own, pitting two-time champion Michael Chandler against former WEC and UFC king Benson Henderson.
We at LowKick are here to help sift through the debris. Who impressed, who disappointed, and who is just treading water in their respective divisions are the questions that will be considered. Read on for the answers.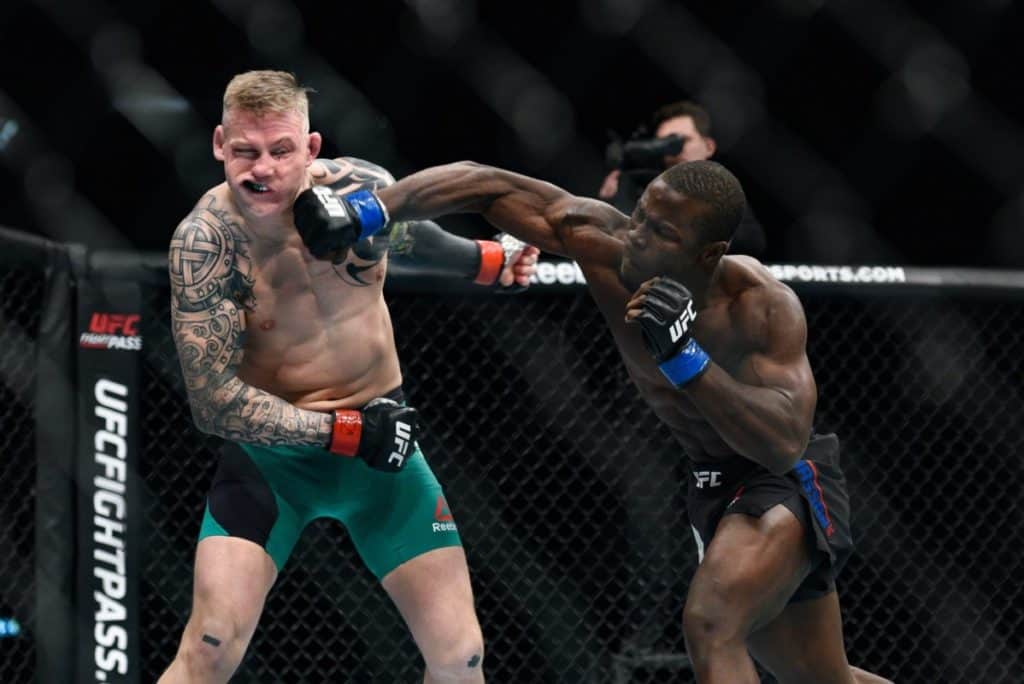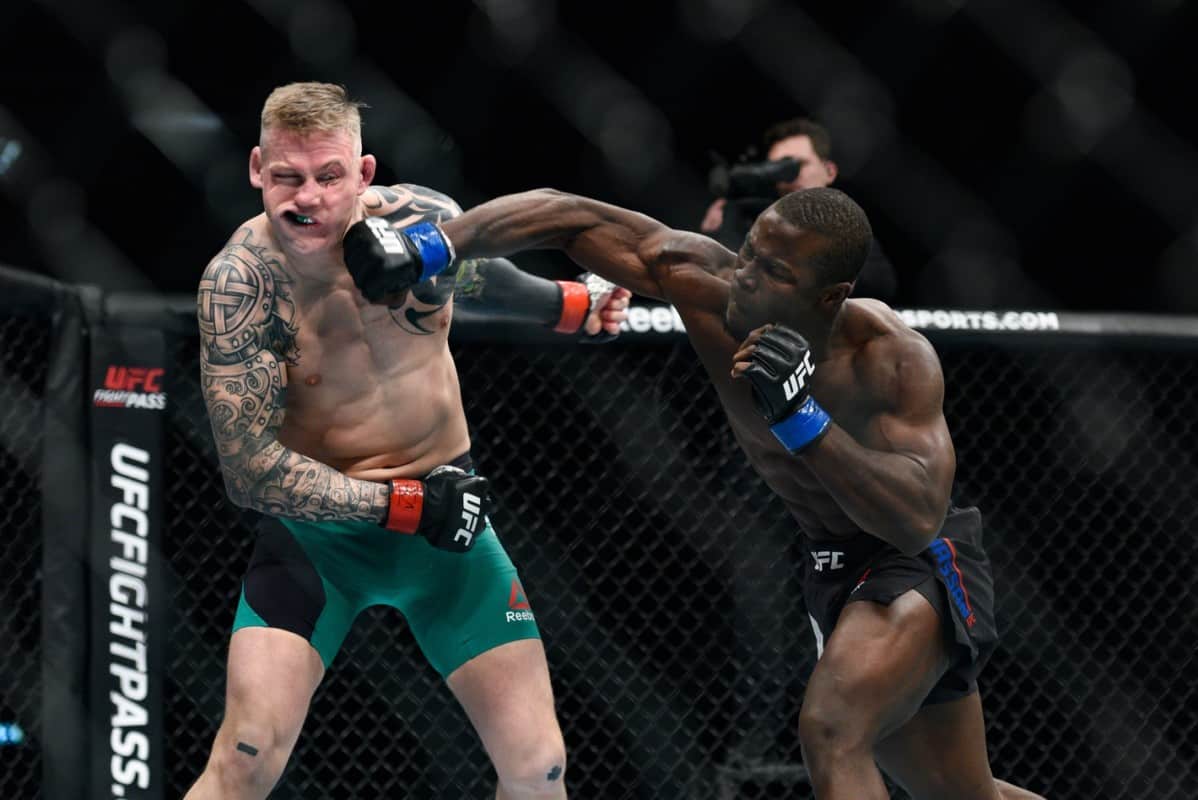 Prelim Fighters on the Rise
1) Abdul Razak Alhassan: The Ghanian-born slugger made a statement in his big show debut, taking out fellow newcomer Charlie Ward in just 53 seconds. He earned himself a Performance of the Night bonus check for his efforts, kept his undefeated record intact, and still hasn't had to fight for longer than a minute and a half in his career. The welterweight is one to watch in the future.
2) Pedro Munhoz: The Brazilian guillotine expert came into his bout with Justin Scoggins as the underdog, but he reminded us why you can never sleep on him. Losing a competitive standup battle with the karate stylist, 'The Young Punisher' caught Scoggins in his patented choke during a scramble and clamped down like a bulldog. The win was his second of the come-from-behind variety in as many fights and puts his loss to Jimmie Rivera farther in the rear view.
3) Zak Cummings: The Glory MMA and Fitness rep demonstrated what a shark tank welterweight is, tapping the well-rounded Alexander Yakovlev with a straight armbar in the second round. Since being on season 17 of TUF, Cummings has gone 5-2 and looks like a guy no one would want to fight in one of the best divisions in MMA.
4) Kevin Lee: The 24-year-old Xtreme Couture standout pushed his big show record to 7-2 by soundly out-grappling Magomed Mustafaev. The surging Russian was 14-1 coming in, with two stoppage victories in the UFC. Lee made it look easy, nearly choking out Mustafaev in the first before rendering him unconscious in the second. In the aftermath, the lightweight prospect claimed he is the best grappler in the division and called out Conor McGregor. While that might be a tad ambitious, it shows he has a keen understanding of the other half of "prize fighting".
5) Cezar Ferreira: The winner of the first season of TUF: Brazil ran his winning streak to three in a row by submitting the tough Jack Hermansson with an arm-triangle choke. And he did so as a significant underdog. 'Mutante' has really shown an ability to improve and adapt to a new style of fighting that protects his suspect chin since moving to the MMA Masters camp. And instead of just grinding out another win, he reminded everyone of his offensive potency with the finish.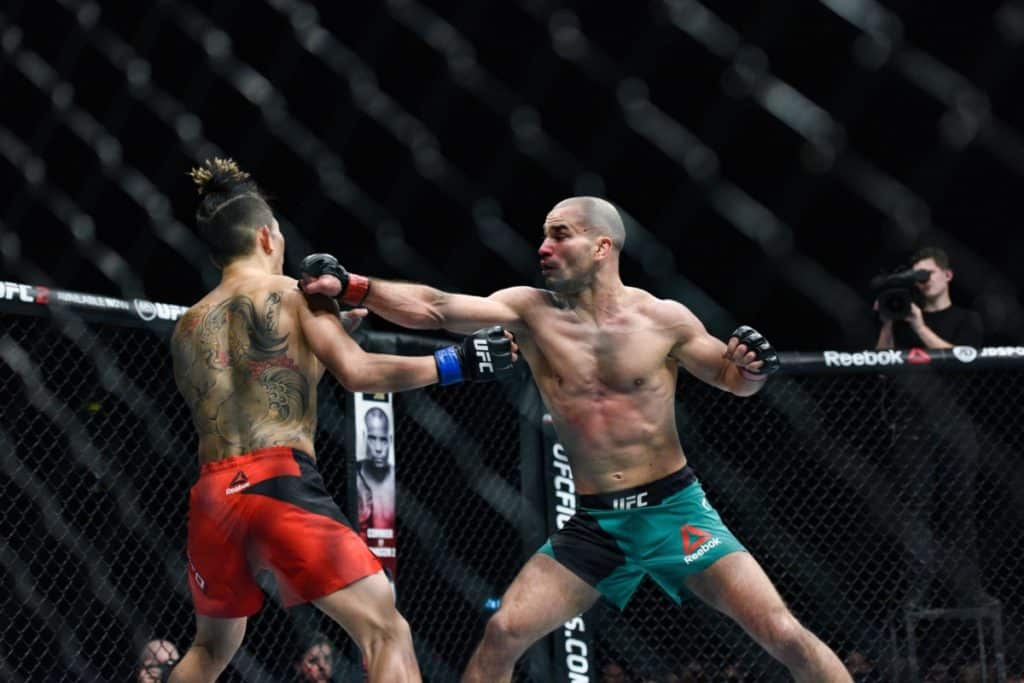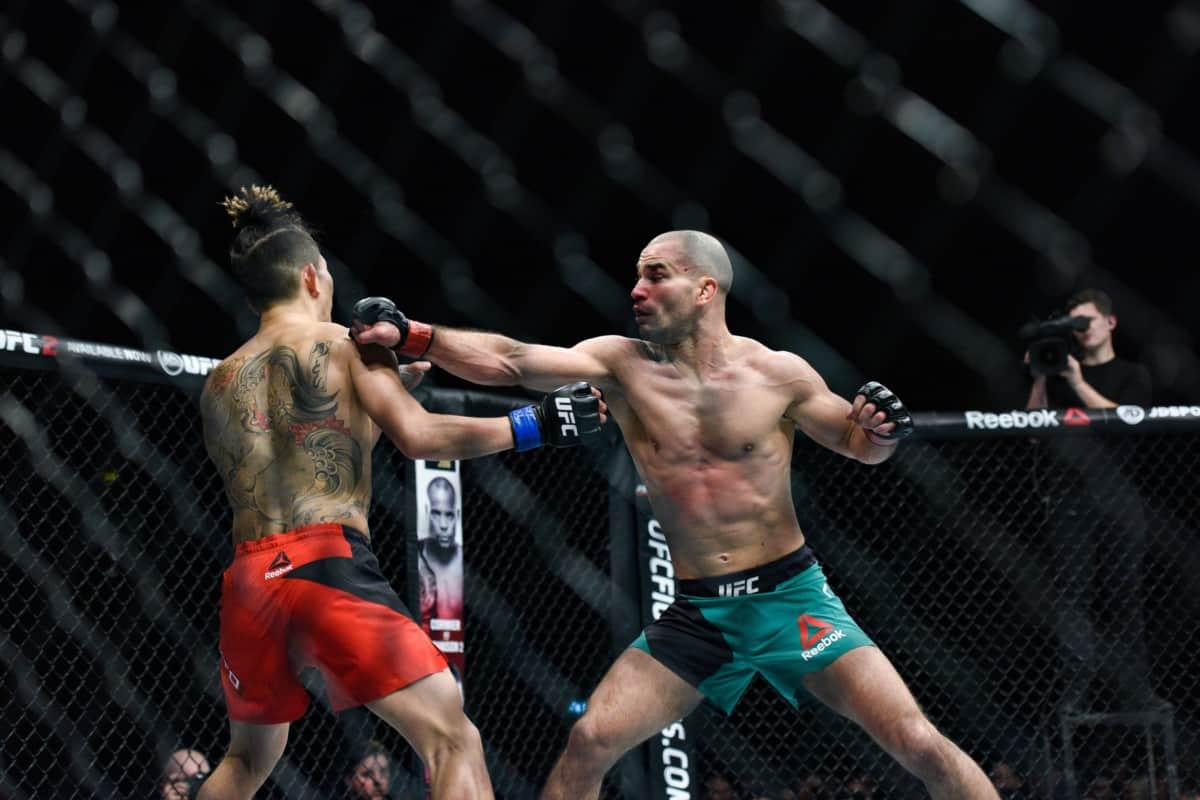 Main Card Fighters on the Rise
1) Artem Lobov: The main training partner of Conor McGregor looked to be on the chopping block after falling to 0-2 in the Octagon, but he has now won two straight. He took a decision from fellow puncher Teruto Ishihara to kick off the Belfast main card, and showed off improved pressure footwork and better defense in the process. He no longer has to rely on the two-division champ for his job; he's earned it.
2) Kamaru Usman: 'The Nigerian Nightmare' proved to be just that for Warlley Alves in Sao Paulo. He wanted to make a statement that he wasn't just a grinder, and he did just that by outstriking the dangerous Brazilian for most of their contest. He stayed unbeaten in UFC competition and made a case for a ranked opponent his next time out.
3) Krzysztof Jotko: The Polish middleweight extended his UFC winning streak to five straight, largely dominating the world-ranked Thales Leites. Most impressively, he did so by outwrestling and stifling the BJJ black belt on the mat. The 27-year-old will be making a play for the upper echelon of the division in his next appearance.
4) Alexander Volkov: The former Bellator heavyweight champion passed a stiff test in the rugged Timothy Johnson in his UFC debut. Most importantly, 'Drago' demonstrated improved takedown defense against the wrestling-minded American. Getting stuck on his back had been his downfall in his final two Bellator bouts, so Johnson looked like a tough matchup for the Russian coming in. Volkov also survived a brutal first-round knockdown and thudding ground and pound, showing off the requisite durability for an upper-tier heavyweight.
5) Michael Chandler: The lightweight champion picked up perhaps the second biggest win of his career in outpointing former WEC and UFC titlist Benson Henderson in the Bellator headliner. Not since choking out Eddie Alvarez in a Fight of the Year had Chandler defeated a bigger name. In the absence of former champions Alvarez and Will Brooks, Chandler solidified his stranglehold over Bellator's 155-pound division.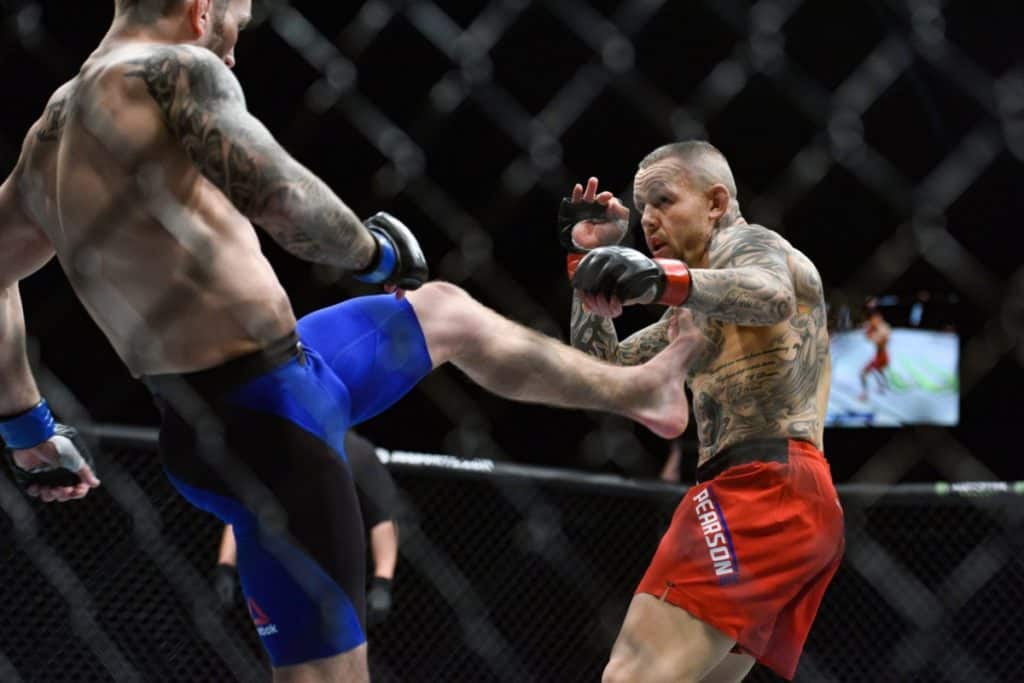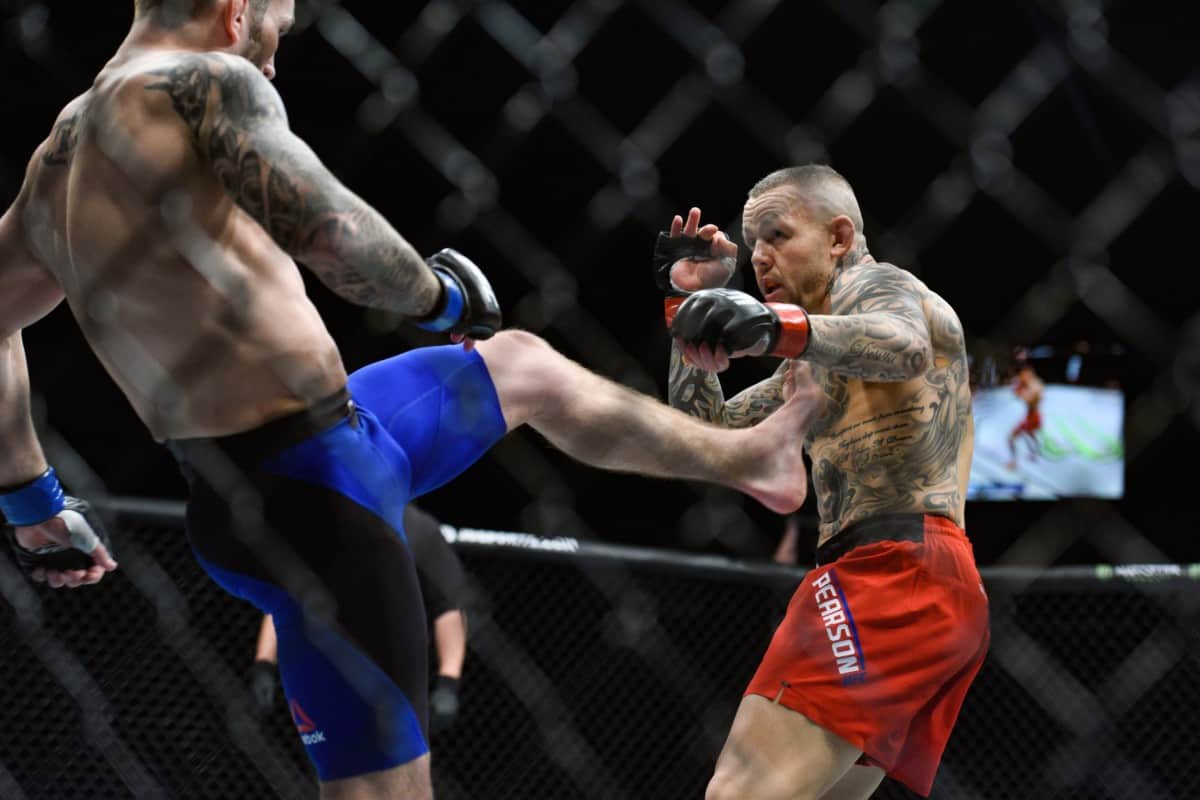 Stock Falling
1) Jack Hermansson: As previously mentioned when discussing Ferreira, Hermansson suffered a disappointing loss as a 2-1 favorite. 'The Joker was never able to track down the Brazilian and take advantage of his high-volume pressure style. The Swede had won his debut in impressive fashion, but takes a tumble back down the middleweight ranks after this one.
2) Warlley Alves: The TUF: Brazil 3 winner has now suffered back-to-back defeats, and his gas tank again was a significant problem. He latched onto a tight guillotine in round three, but was unable to finish. Alves is looking more and more like a front-runner with only one dangerous trick as the fight deepens. After choking out fellow prospect Colby Covington, Alves looked like a future contender. Now he just looks like "a guy" at 170 pounds.
3) Thales Leites: The Brazilian squandered the momentum he gained with his dominating performance over Chris Camozzi, and now looks like little more than a gate-keeper at 185 pounds. His losses to Michael Bisping and Gegard Mousasi made it clear he wasn't a future title contender, but now it's questionable whether he is even a top-ten middleweight anymore.
4) Ross Pearson: "The Real Deal" just can't catch a break. The former TUF season 9 winner has now lost three in a row for the first time in his career, as he wound up on the wrong end of a split verdict against Stevie Ray. The Scotsman stayed on his bike chipping away with kicks for most of the bout, refusing to engage Pearson. The always-exciting Brit openly considered retirement in the wake of the disappointing setback.
5) Magnus Cedenblad: 'Jycken' was another favorite who dropped the ball on Saturday. The Swede recovered from a first-round knockdown from Jack Marshman to gain top position and threaten with a finish from his own. But in round two, Marshman finished what he started, halting Cedenblad's four-fight winning streak with crushing punches.
6) Teruto Ishihara: Since fighting to a controversial draw in the final of the "Road to the Octagon: Japan" series, Ishihara had impressed with two knockouts. But he suffered his first UFC loss to the unimpressive Artem Lobov, denying us what would have been another hilarious post-fight speech.
7) Benson Henderson: "Smooth" provided a gutsy performance in his bid for the MMA triple crown of UFC, WEC, and Bellator championships. But he came up short to Bellator champ Michael Chandler, dropping his promotional record to 1-2. It seems the gamble Henderson made in defecting to the Viacom-owned promotion has failed to pay off, and his direction from here is unclear. Hopefully the sponsorships he now has access to are working out, because his profile has taken a hit since leaving the UFC for greener pastures.
8) Tonya Evinger: The Invicta FC bantamweight champion lost her title in stunning fashion. Coming in as a -750 favorite against promotional newcomer and relative unknown Yana Kunitskaya, the out-spoken Evinger was forced to tap to an armbar in under two minutes. Her nine-fight winning streak at an end, the defeat will likely halt talks of her jumping to the UFC and right into the title picture at 135 pounds.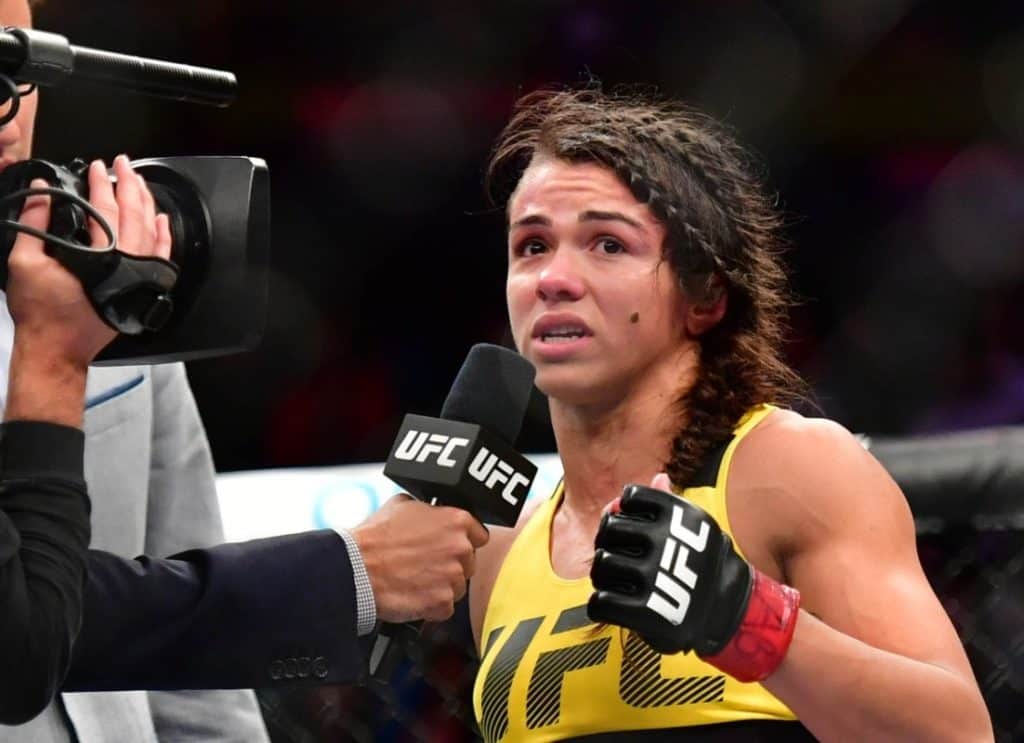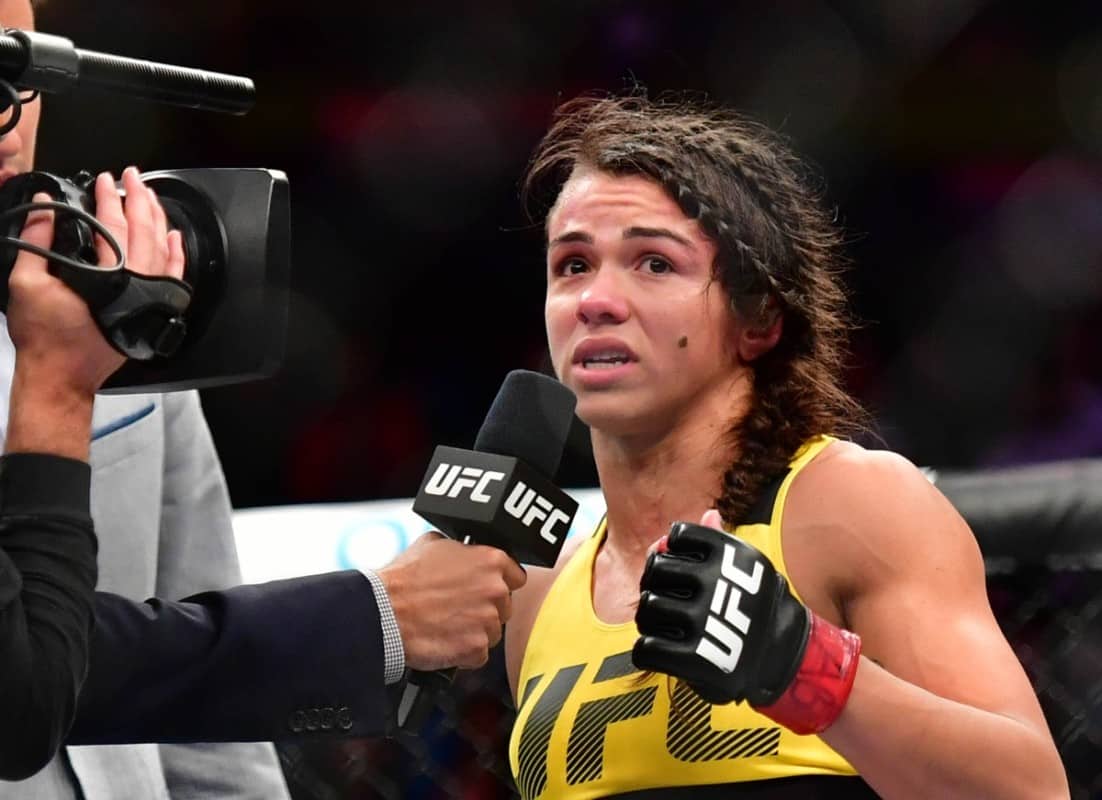 Staying Pat
1) Ryan Bader: It's tough to see that 'Darth' gained much of anything from his second victory over 40-year-old 'Minotouro' Nogueira. The former Arizona State University wrestling standout did put more distance between himself and his underwhelming performance against Anthony 'Rumble' Johnson.  But until he beats a couple of actual top-ten light heavyweights, a title shot will continue to elude him.
2) Michael 'Venom' Page: The British striking dynamo kept his undefeated record intact, but he largely underwhelmed against the game but overmatched Fernando Gonzalez. It's clear that if his opponent doesn't buy into his hype and let him play his game, Page will struggle to impress.
3) Uriah Hall: Hall was put in a tough spot. He was asked to repeat his stunning performance against Gegard Mousasi, and to the surprise of few, he failed to do so. Hall has now lost three straight, but to increasingly tough opposition. He is too dynamic, too skilled, and too marketable to lose his spot in the UFC yet, but the prospect of losing his fourth straight in his next outing put pressure on 'Primetime' that he doesn't deserve.
4) Claudia Gadelha: After losing for the second time to strawweight champion Joanna Jędrzejczyk, Gadelha has a long road back to another title shot. She will likely have to take out a number of other top contenders to cement herself as the most deserving of another crack at Joanna's belt. Unfortunately, Cortney Casey isn't at the level. With a relatively one-sided decision victory over the unranked Casey, Gadelha is no closer to a title shot than she was before the fight.