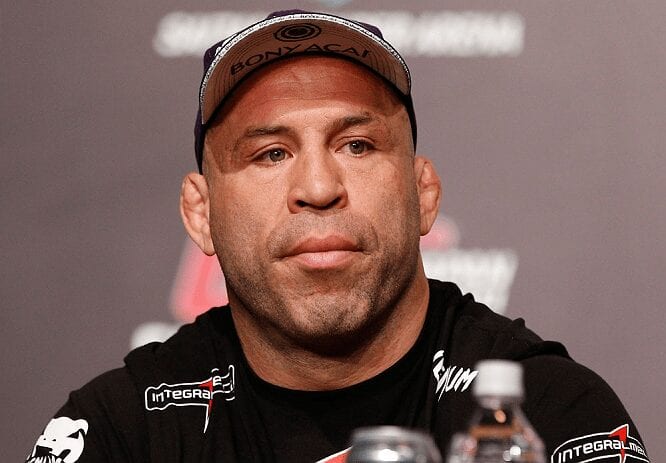 Just when you thought there'd be a break up in the NAC (Nevada Athletic Commission) related news, Wanderlei Silva drops the bombshell. Just one day after Nick Diaz was sensationally banned for five years by the Commission, the news that 'The Axe Murderer' is seeking to further damn the NAC for his alleged mistreatment emerges.
Silva's lifetime ban and $70,000 fine was overturned when appealed by Silva and his legal team, but the NAC was still given jurisdiction over the Pride FC veteran, which leads to his current point of contention. The Brazilian knockout artist is arguing that although he was scheduled to fight at UFC 175 in Las Vegas, Nevada, he was at the time not under the rule of the Commission while in Brazil. 'The Axe Murderer' fled a Nevada Commission random dope screen, which he later claimed was because he was using diuretics.
Check out the full appeal documents below, courtesy of MMAPayout, sent to the Nevada State Supreme Court this week:
Silva State Supreme Court – Appellant Brief
Silva's appeal could have a rippling effect on how all future fighters are screened, and his recent push for the Muhammad Ali act in MMA may also prove to be a game changer for the next generation of mixed martial arts stars.
You could argue that this is a very delicate time for fighters in Nevada, the Mecca of the UFC, given how hard the NAC have been coming down on guys like Diaz. Will Silva make it to the finish line and beat back the 'draconian' Commission, or is this yet another exercise in futility? Diaz's case swas stronger than we could have ever imagined, and he was still stomped to the ground by the seemingly hell-bent Athletic Commissioner's board.