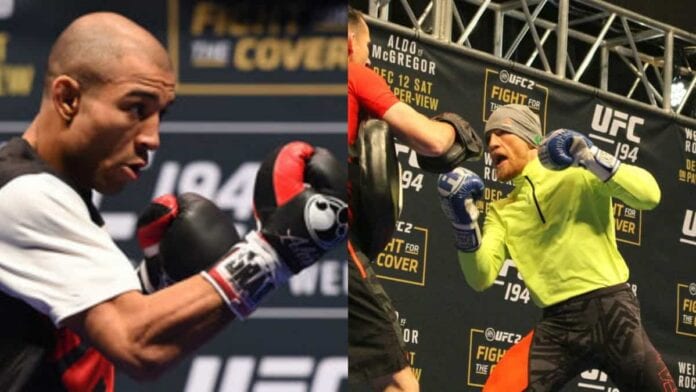 UFC 194 fight weekend is so close, watch the Jose Aldo vs. Conor McGregor full open workouts video. They look slick on the pads, but who is better?
The crazy three day stint of UFC events will come to it's long awaited crescendo this Saturday December 12, as Conor McGregor and Jose Aldo go to war to unify the featherweight titles. 'The Notorious' and the Brazilian boss 'Scarface' has been the focus of the media for over a year now, after their first booking of UFC 189 failed to come to fruition.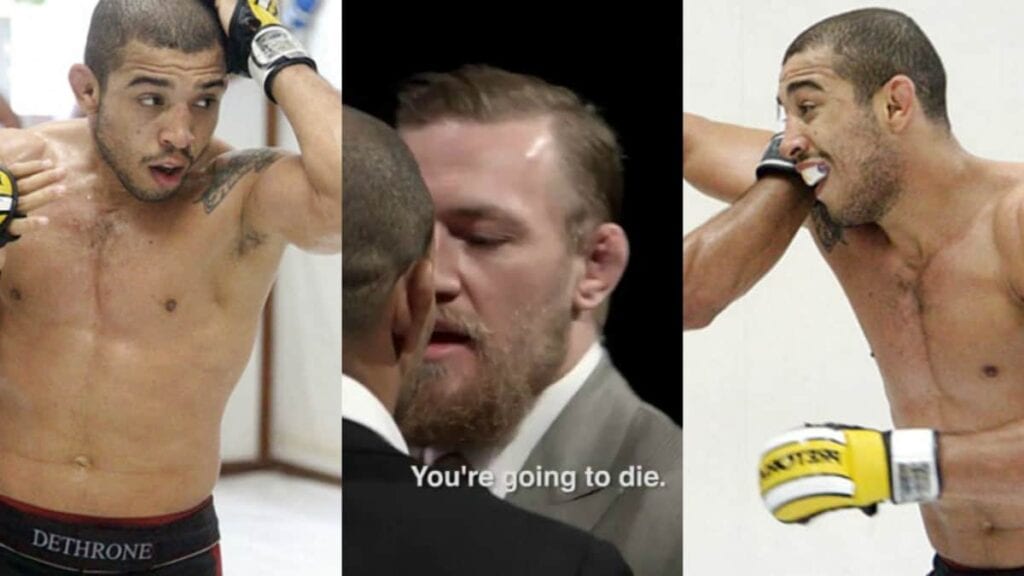 Now, with a world tour and countless heated confrontations in the rear view mirror, there's little left to do but hold out for one more day until this amazing card transpires. Well, there's still some awesome and action packed content from our good friends Submission Radio to check out.
Here's Conor McGregor's full UFC 194 open workouts video and Q&A:
Of course, with all the hype and noise made around the interim champion McGregor, it's easy for most fans to forget that the all-time greatest featherweight ever, the top P4P fighter on the planet right now, Jose Aldo is his opponent.
Here's Aldo's full UFC 194 open workout:

Another duo of fighters who are being seriously overlooked on this awesome night are middleweight champion Chris Weidman and his high kicking opponent Luke Rockhold.

Check out the Weidman vs. Rockhold workouts on page 2…