Former UFC light-heavyweight champion Lyoto Machida returns at UFC Fight Night 70 this weekend (Saturday June 27th, 2015) as he headlines against the surging ex-Olympian Yoel Romero. The two will fight for a place at the head of a busy middleweight title queue, with the last man to defeat Machida, Luke Rockhold, confirmed for the next crack at Chris Weidman. "Brazilian Killer' and 'All-American' Weidman is on a spree right now, recently dismantling Vitor Belfort in spectacular fashion at UFC 187.
For all his losses in major title fights, and more recently contender fights, 'The Dragon' from Brazil has managed to stay well up with the elite of the division at least for now. Way back in 2009 Machida was being called the next big thing, with Joe Rogan rther comically ushering in 'The Machida Era". Truth was though, he was an unbeaten force who already had wins over BJ Penn, Tito Ortiz, Thiago Silva and many more when he was paired with light-heavyweight champion of the time Rashad Evans at UFC 98.
In a moment that Quinton 'Rampage' Jackson later dubbed 'Stanky Leg', Rashad Evans got Machida in full beast mode, and couldn't deal with the powerful Karate master's strikes. An all-time highlight reel classic moment followed as 'Suga' went in to full zombie mode, giving up his belt while folding over against the cage following a huge combo from Machida. Here was the result: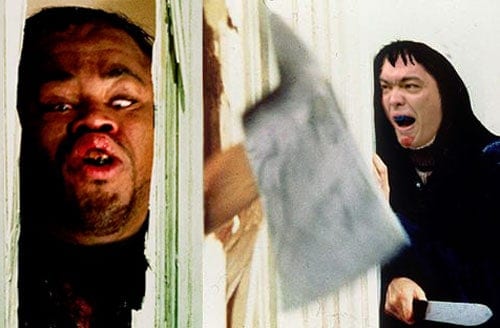 We'll see how much success Machida has against the freestyle wrestler 'Soldier Of God', as the Cuban possesses some of the heaviest hands in the division and seriously explosive takedowns. For now, enjoy the Lyoto Machida vs. Rashad Evans full fight video from UFC 98, and stay tuned to LowKickMMA!