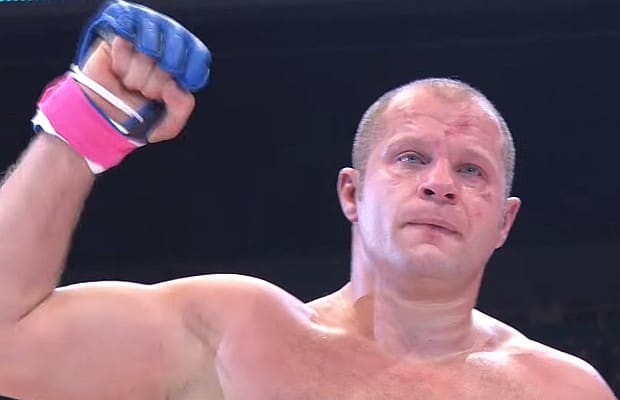 Fedor Emelianenko is preparing for his upcoming fight with Frank Mir in the first round of Bellator's heavyweight Grand Prix, and he's looking bigger and badder than ever.
The legendary Russian heavyweight will look to secure his first victory under the Bellator banner after dropping his promotional debut to Matt Mitrione.
Check out Emelianenko and Mir as they train for a fight fans have pondered since the mid-aughts:
Emelianenko appears to be in excellent shape heading into his fight with Mir, who will still have around 30 pounds on him come fight night.
As for the other Grand Prix contestants, Chael Sonnen defeated Rampage Jackson and will fight the winner of Mir vs. Emelianenko. Meanwhile, Matt Mitrione avenged a loss to Roy "Big Country" Nelson to advance on the other side of the bracket.
Ryan Bader will take on King Mo, with the winner facing Mitrione at a later date.

Mir and Emelianenko will throw down on April 28.