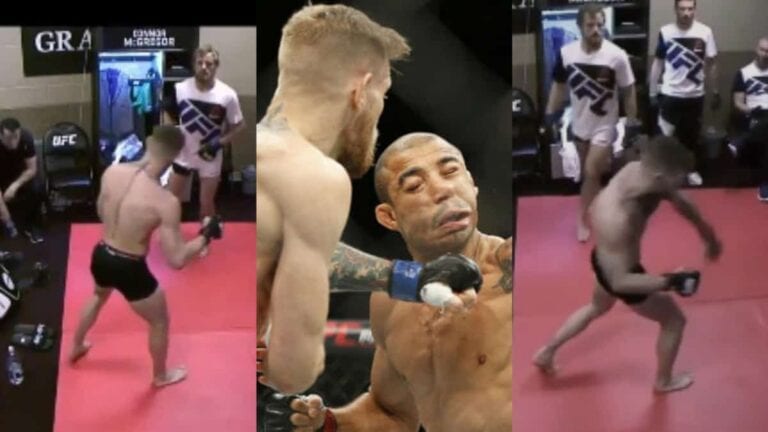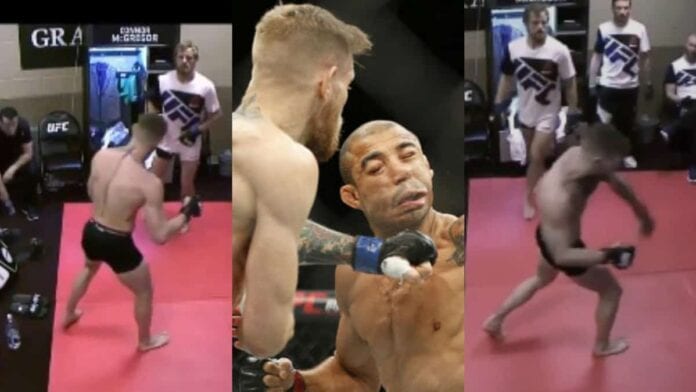 This is one of the eeriest videos you will ever see. Conor McGregor is a master of predictions, but he plays out the entire Jose Aldo fight on camera before it even happened….
UFC featherweight champion Conor McGregor finally took over the division at UFC 194 this past Saturday December 12, with a stunning 13 second knockout against Jose Aldo. The internet went wild with memes and videos of the incredible stoppage win over the nine-year reigning king, and a new king was born that night. In typical McGregor style, he had predicted a first round knockout the whole time.
McGregor had said that Aldo's time as champion was up, and looking back on it now, he did look rather soft around the midsection, especially in the above video. So maybe all the highlights of Aldo in his prime wrecking fools did little more than blind us to the fact that he was already old hat in the UFC featherweight division.
Of course he was a brilliant and exciting champion to watch, but it seems McGregor had his number the whole time. He said that 'Scarface' would fall in the opening exchanges, but not many fans believed 'The Notorious,' including even some of his own following.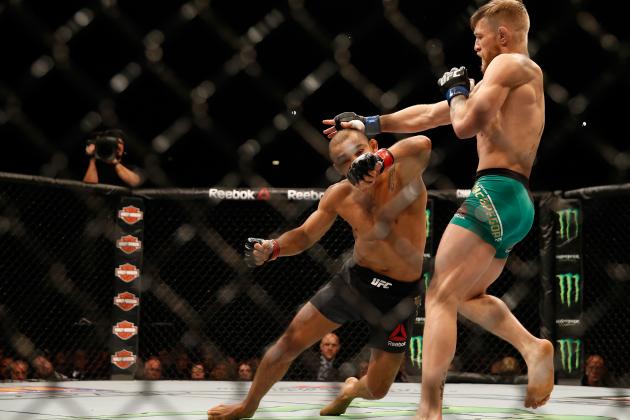 So was he just popping off at the mouth? Well, clearly not, but this new video has emerged that makes his predictions even spookier. Not only did McGregor correctly predict the round and method of the finish, but he acted out the fight in it's entirety before it even happened.
Skip to page 2 for the eerie footage of 'Mystic Mac' in action….
Even the biggest detractors of the Irish star have to admit that's spooky as heck! Very few could hold stake to being able to perfectly predict, act out and then perform a knockout at the highest level of this sport, let alone against Jose Aldo.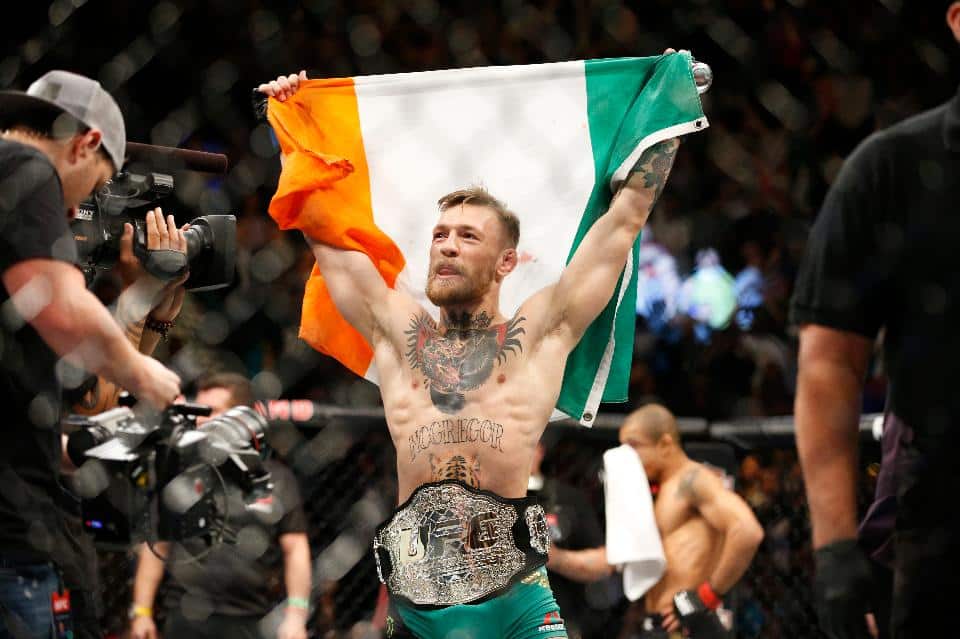 Clearly McGregor's time with his movement coach has paid off way more than any of us had anticipated before UFC 194. So who's next for Conor McGregor? Well, there's been plenty of talk about the 'Notorious One' moving up to lightweight, but there's one fighter who wants to fight Mcgregor more than anyone else.
Skip to page 3 to see this angry featherweight's response, and also McGregor's opinion on what's next…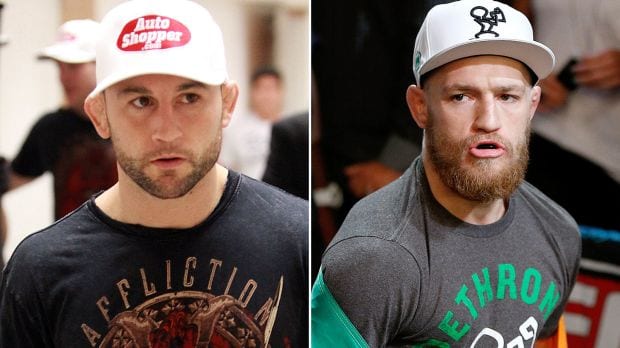 Frankie Edgar on Conor McGregor:
"I mean, last night I was told I was getting the winner," he said. "Now I'm hearing a rumor Conor might go up, and then I heard in an interview that he might want to stick around and fight me, so I'm game."
"Of course, of course — you've seen it happen before and now I think I've seen it slip out of my hands, and I've seen it slip out of others hands before too," he said. "I've got to be ready for that, but I'm hoping for the best."
"Again, it's up to Conor. It's up to Dana. We'll see. I think if he's thinking about going to 155, which is another rumor, he's got one more fight left, and that's me. I think I'm his worst match-up. I know it, and I think a lot of people know it. And I think he's got to fight that fight before he makes that move."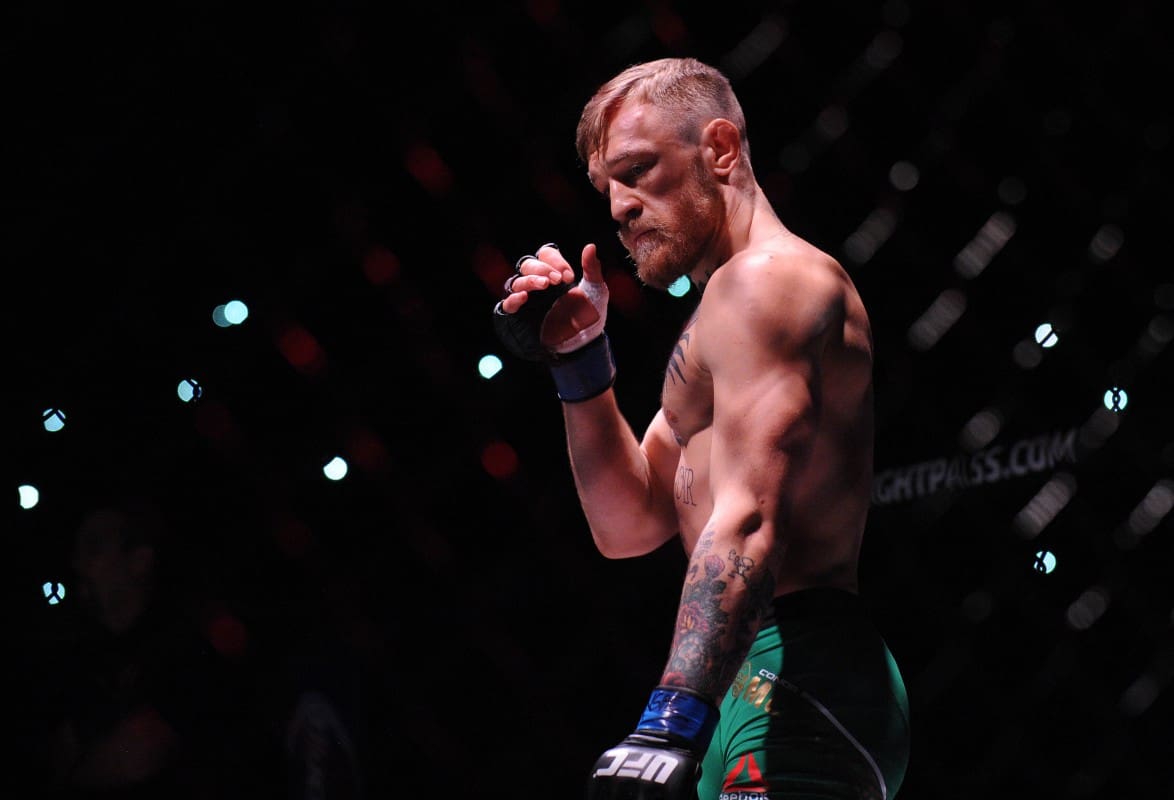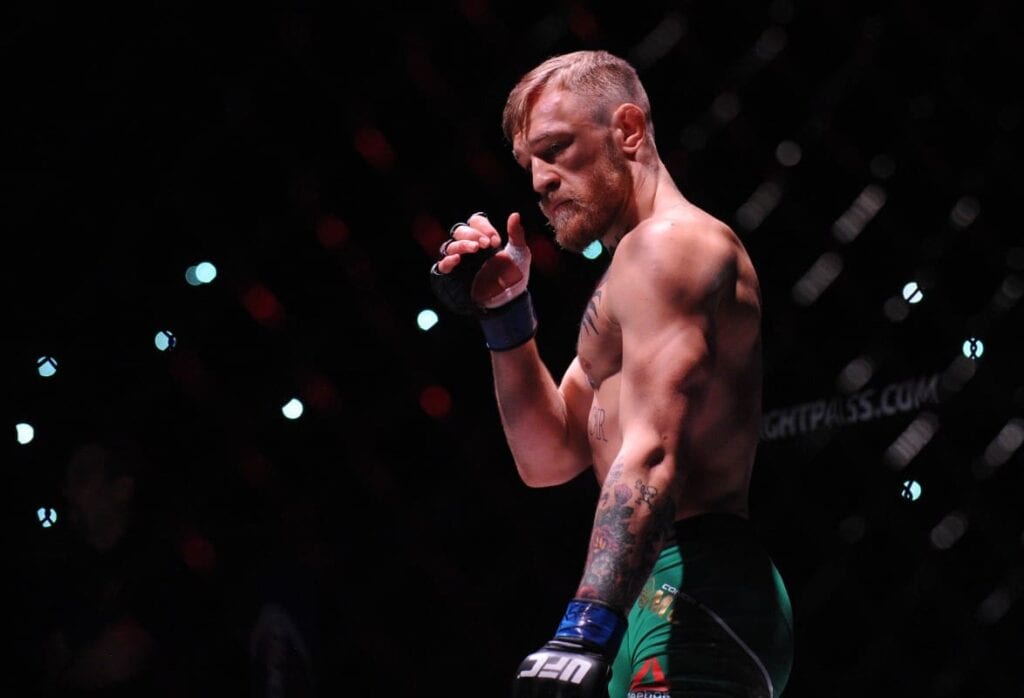 McGregor on what's next:
"I'll tell you one thing that won't be happening," McGregor said. "If I go up to that lightweight division, there's no way in hell that I'm vacating my belt. That's not happening. There will be a belt on one shoulder, and a belt on the other."
"I understand why, previously, other fighters wouldn't do it," McGregor said. "But look how many fights I've had in the last year. I stay busy. I stay fresh. So when I go to lightweight and take that lightweight belt, I will stay the featherweight champion also. I will be a dual weight champion. There's no going up and vacating. The belt will still be active because I am active."