Cain Velasquez was once the baddest man on the planet, here's how he earned that title. WWE crossover Brock Lesnar was simply no match…
There once was a time in MMA history that size and brute strength was nearly the deciding factor in the UFC heavyweight division. No, I'm not talking about the dark ages of the UFC or the Pride FC days, this was as recent as circa 2009. Behemoth pro wrestling convert Brock Lesnar ruled the heavyweights in the UFC at that time, having got four straight wins over Heath Herring, Randy Couture, Frank Mir and Shane Carwin.
Then came his fateful fight with Cain Velasquez, a hungry up and comer with violence on his mind and fire in his heart. The two were scheduled to face off at UFC 121 in 2010, and the stage was set for a colossal heavyweight title clash. A win for Lesnar would surely cement his position as the undisputed 265-pound boss, for Velasquez it would mean a new era for the division. What transpired was a brutal and bloody beatdown.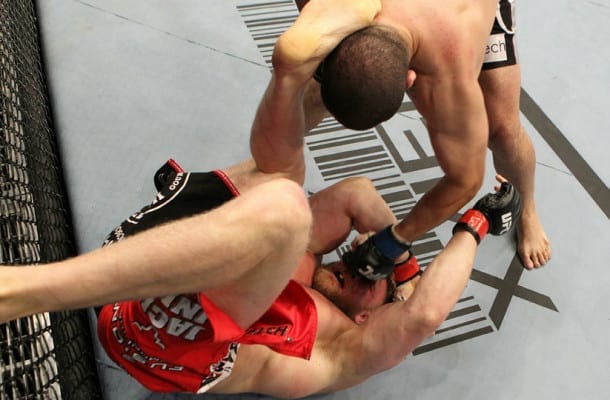 Velasquez had not respect for the wrestling or striking of the champion, as he set about viciously beating the bigger man around the octagon. It soon became apparent that Lesnar was no longer the king of the division, as Velasquez smeared the champ's chops all over the canvas.
The result was a resounding TKO victory for Velasquez, and he would go on to hold the title (on and off) until 2015, albeit with numerous injury layoffs and a knockout loss to Junior dos Santos in between. He then faced Fabricio Werdum at UFC 188, and was smashed himself before being submitted by 'Vai Cavalo.'
Ahead of his UFC 196 rematch with Werdum, check out some of Cain Velasquez's best handy work, as he batters Brock Lesnar to a pulp: