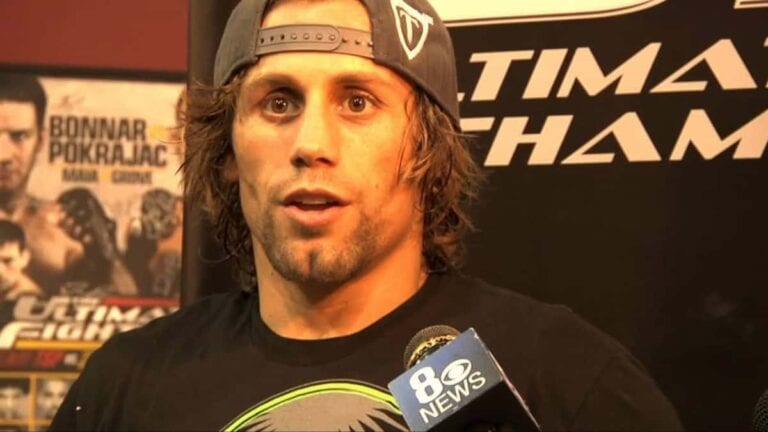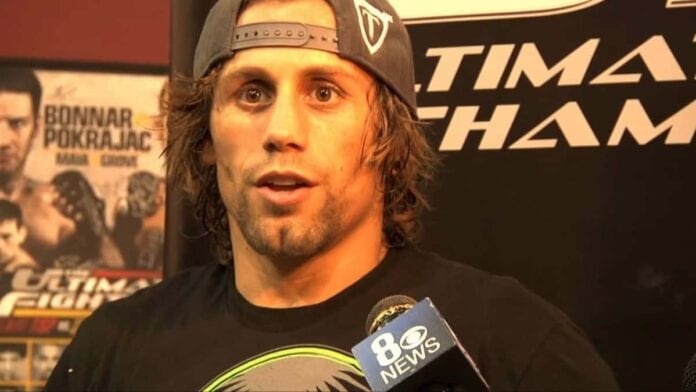 With the UFC's blockbuster deal with sports apparel giant Reebok set to go in to effect in less than a month, it seems as if more and more fighters are voicing their disdain for the deal, most recently coming from featherweight king Jose Aldo. Former WEC champion and multi-time UFC title challenger "The California Kid" Urijah Faber also recently gave his thoughts on the deal, but wasn't as negative as some of his co-workers if you will.
Speaking on a recent edition of the MMA Hour (via Bloody Elbow), "The California Kid" said that the UFC is helping themselves out on the business side with the deal. He noted that it's their business, and he's not going to whine about it:
"The UFC is helping themselves out on the business side," Faber said. "It's their business. I'm not one to whine about it."
Faber is also known as a smart businessman himself, owning his own gym and being the leader of Team Alpha Male, while also owning one of the biggest mixed martial arts (MMA) apparel companies, Torque, which sponsors fighters. The Sacramento native did admit that the Reebok deal will hurt his business.
Not only are many fighters upset with this deal, but it appears as if some managers throughout the sport are upset as well. Fighters, although able to obtain sponsorships away from the Octagon, may not need managers to negotiate deals for them as much as they once did, which could potentially put some managers out of a job. However, Faber claims that it's always good to have someone supporting you rather than managing yourself:
"It's not a good thing to be managing yourself in this sport," he said. "As much as we're buddies sometimes with the UFC folks, it's good to have people looking out for you, people to bounce things off of. They still have that with me."
In closing, Faber gave a unique take on the deal, noting that the future is bright for the UFC and its fighters:
"I think we have a bright future," Faber said. "Our gear is looking better and better every new batch of designs is awesome. There's the school uniform and what you throw on after school. That's kind of the way I approach it.
"You got the blue slacks and you got the board shorts when you get out of school."