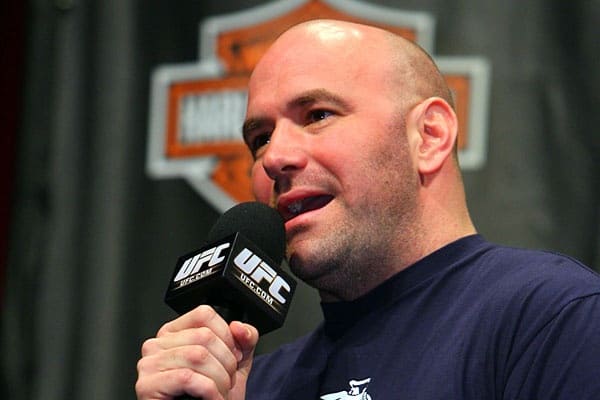 Weight cutting has long been an issue in the sport of mixed martial arts, and it appears as if the UFC is continuing its efforts to make the process safer.
A new policy will be introduced by the promotion starting during fight week of July 9's UFC 200 that requires fighters to be within eight percent of their fighting weight during the week leading up to their fight.
If a fighter winds up above this percent, he or she will be checked on daily regarding health concerns, and will be required to attend weight management courses before his next fight.
Jeff Novitzky, UFC Vice President of Athlete Health and Performance, recently explained the new rules as well:
"The only hard and fast rule in there, and I think it's probably the most important thing in terms of the guidelines, is that 8 percent number," Novitzky told the Las Vegas Review-Journal (Via MMAWeekly). "If they're not, it's not in the rules the fight won't happen, but we sure are going to pay very close attention to them, including taking daily weight, daily vitals, and as it progresses, if they show signs of being dehydrated, they will be pulled from the fight."
This isn't the first step the promotion has taken in order to clean up the issues, however, as the use of IV rehydration was also banned last October, a move that Novitzky says has already produced a positive impact:
"It had a very surprising side effect in that it helped curtail extreme weight cuts," said Novitzky. "You also see a whole bunch of fighters employing the services of nutritionists, so they are being smart about managing their weight. And the UFC is trying to provide as much as we can for the fighters that can't afford a nutritionist. We've consulted with experts who have told us, 'Hey, here's the optimal things you want to be eating or drinking 24 hours before your fight, after the weigh in.' So we provide that for the fighters."
What do you make of the UFC's enhanced action against extreme weight cutting?