UFC Ring Girls – Top 10 Hottest for 2024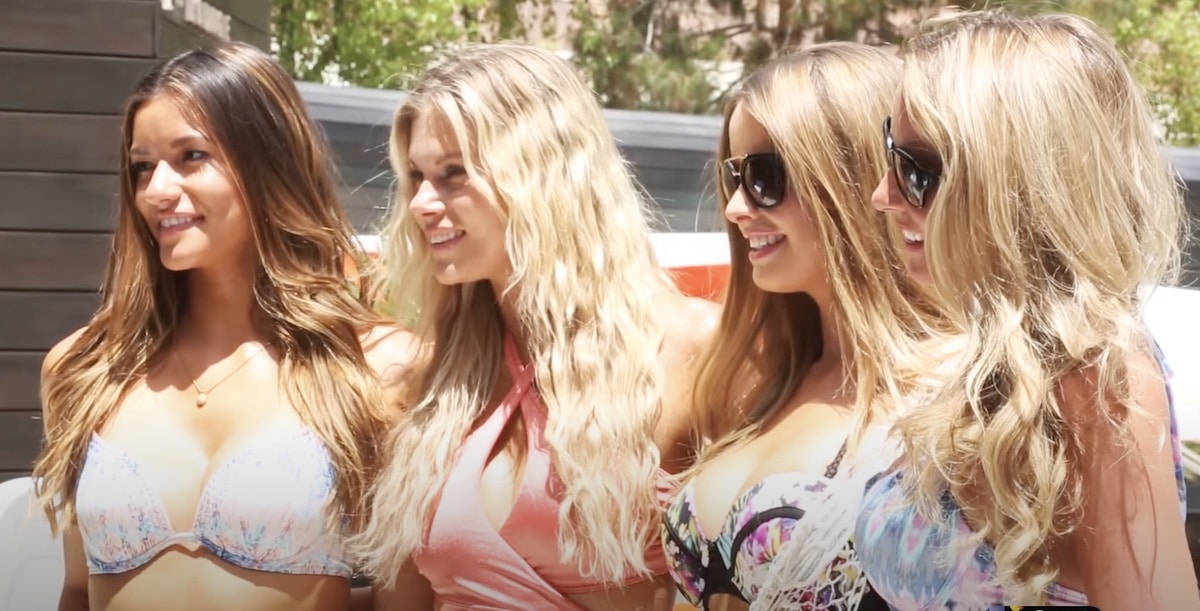 UFC president Dana White has a way of keeping fans glued to the sport. We all watch UFC for different reasons. While some people are always excited about the matches, others are more interested in the entertainment aspect, one of which is the UFC ring girls.
UFC ring girls get paid between $1000 and $5000 per pay-per-view event. They take between 20,000 to 50,000 within a year. However, the links of Arianny Celeste make up to $1 million per year thanks to side ventures.
1. Arianny Celeste
Okay, let's start with the big one! Arianny Celeste. Like I've stated above, the 35-year-old earns about $1 million a year due to side ventures. It makes her the highest earner among UFC ring girls when you compare her to others.
Celeste is a native of Las Vegas, but she has a Mexican and Filipino origin. She debuted with UFC in 2006, and she has since then been crowned UFC ring girl of the year six times.
Celeste has been featured in magazines like Fighter's Only, Sports Illustrated, FHM, Maxim, and Playboy.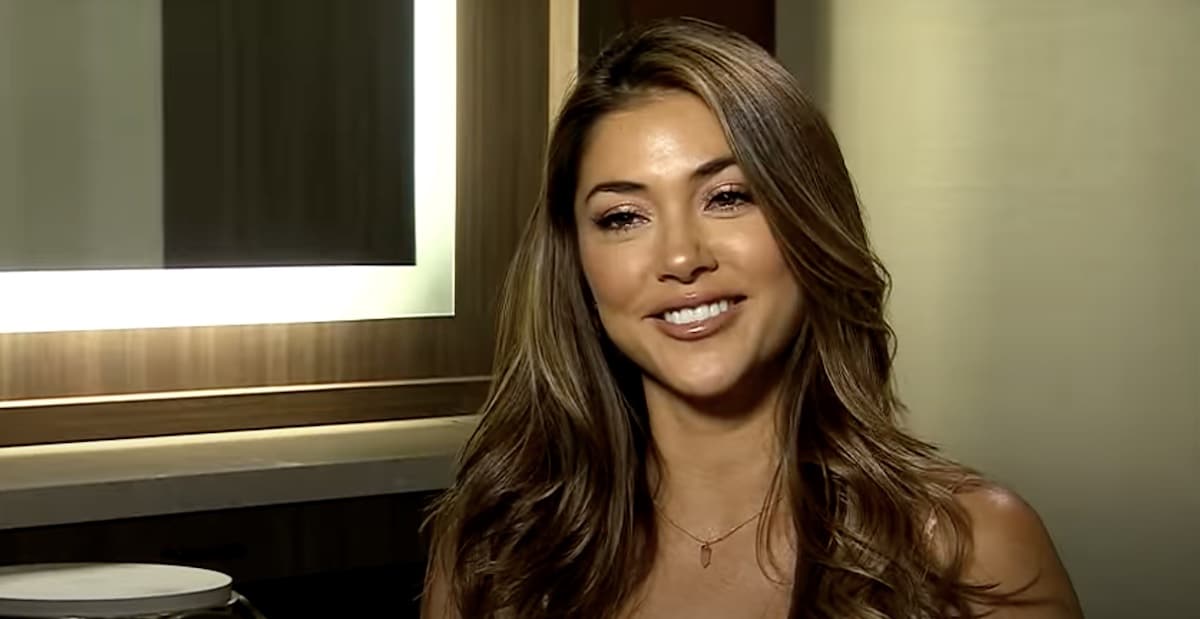 2. Brittany Palmer
Follow Brittany Palmer on Twitter
Palmer is a 34-year-old lady native of San Diego. She debuted with UFC in 2011 at UFC 125, and she has been a regular since then.
For a young lady who got into modelling at 18, Palmer has been crowned the winner of the Ringcard girl of the year award twice.
Palmer has also modelled for magazines like Maxim and FHM, and the UFC ring girl has also featured on the cover of Playboy in 2012.
3. Carly Baker
Baker was the first European UFC ring girl to grace the UFC ring. She is a native of Wimbledon in England, and she is very popular among the fans. Baker has close to 250,000 followers on Instagram. She is 34, and she has been info modelling for a while.
Outside of the UFC, Baker is a dancer, and she is into Yoga and Pilates. One intriguing thing about Baker is her brilliance in Muay Thai. She's one of the ring girls that knows martial arts. The 33-year-old also works as a personal trainer.
She was the ring girl of the year in 2019, winning the award at the World MMA Awards.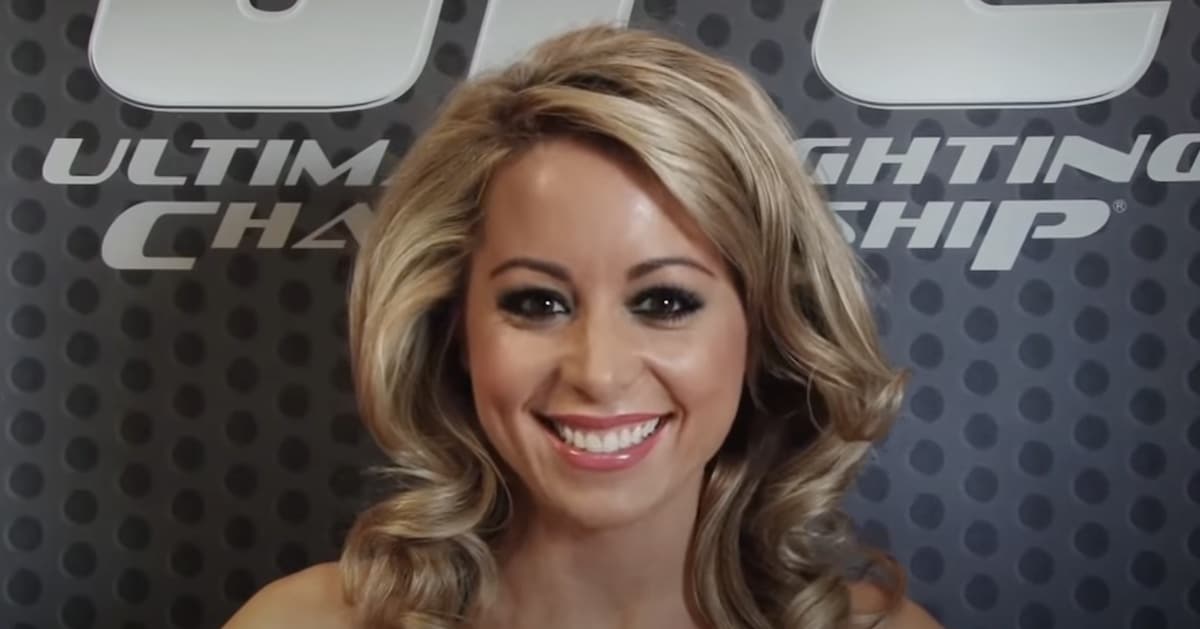 4. Chrissy Blair
Blair is 32, and before she debuted for UFC back in 2013, she was a ring girl for Strikeforce.
Blair has become popular since her debut, and she is known to be among the hottest ring girls.
Blair is a native of Florida, where she also grew up, and she has featured as a model for companies like Maxim, Sports Illustrated, and GUESS.
5. Jhenny Andrade
Follow Jhenny Andrade on Instagram
Andrade is a Brazilian girl who is relatively new UFC ring girl. The 33-year-old is from Sao Paulo in Brazil. She is originally from Ribeirão Preto and only moved to Sao Paulo when she was 18.
She made her UFC debut in 2013 and became the first non-American to triumph as the UFC ring girl of the year when she won the award in 2016. Andrade defended the award in 2017 and 2018.
Back in 2019, Andrade announced she was pregnant following her wedding in November 2018. Before then, she was named one of the top 100 sexiest women across the globe for six years.
The news of her pregnancy came as a shock to UFC fans, but she still boasts followership of more than half a million on Instagram.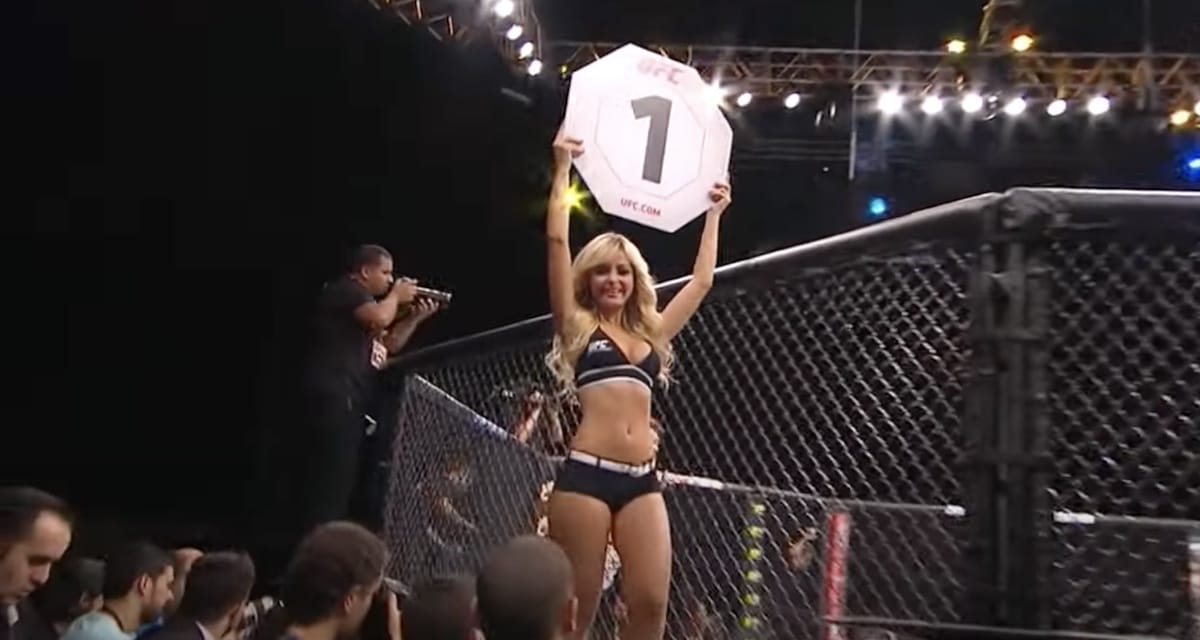 6. Logan Stanton
Stanton debuted with the UFC in 2008 at the UFC 92. She's from Florida and was a model for a long time before her UFC debut.
However, the 33-year-old couldn't last in the UFC after being released alongside Natasha Wicks for controversially saying that Josh Koscheck faked his injuries.
She struck some deals with Roxy and GUESS after that, and she has been successful in modelling.
7. Chandella Powell
A native of Oklahoma, Powell debuted with UFC back in 2010, becoming the first African-American to grace the UFC as a ring girl.
After working with the Playboy Club as a Bunny Hostess at the Palm Casino in Las Vegas, Powell joined UFC.
Powell's modelling background got her the UFC job, but her contract was soon terminated two years later after her past came back to haunt her.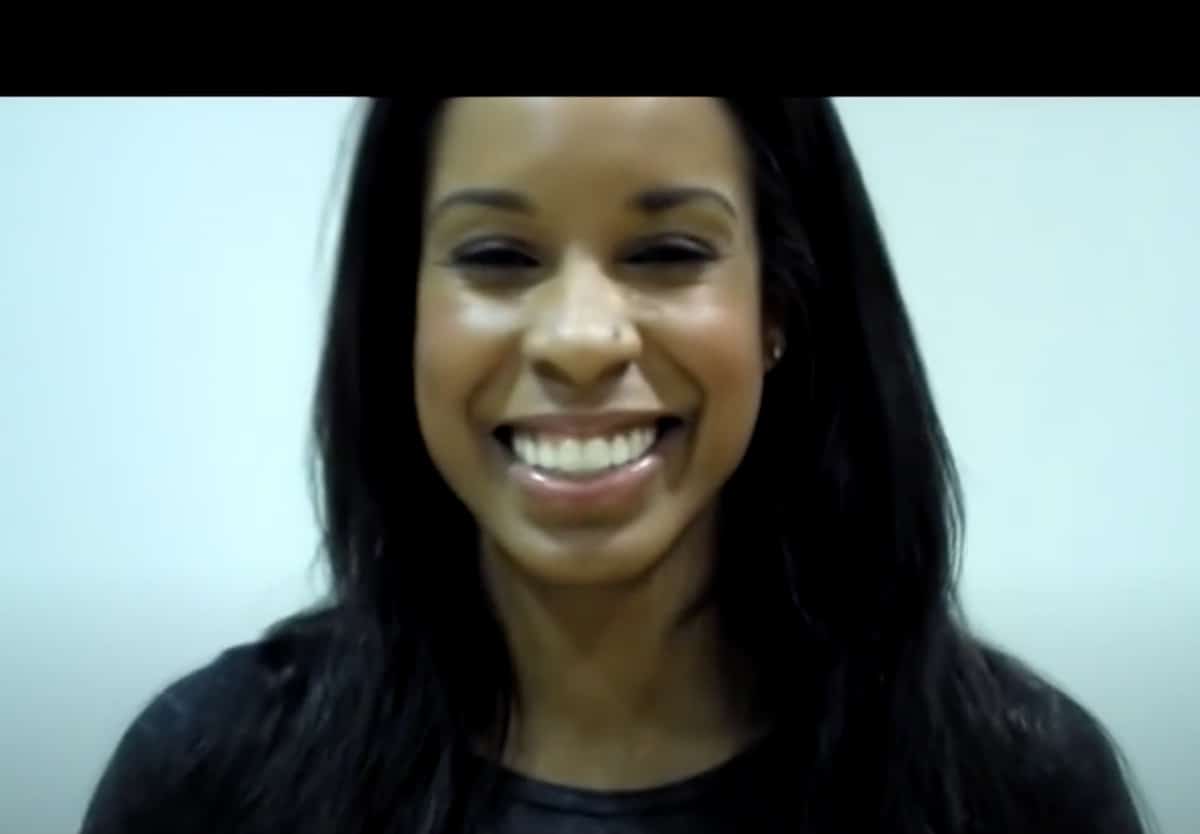 8. Amber Nichole-Miller
Nichole-Miller is regarded as the first real octagon ring girl. She debuted with the UFC in 2001 at UFC 34 after starting her modelling career with the MGM Mirage Resorts.
Nichole-Miller wasn't with the UFC for long, and she appeared in various magazines such as Muscle & Fitness, GQ, and Maxim.
The 43-year-old is currently dating her longtime boyfriend Tito Ortiz, who was a UFC fighter. They've been dating since 2014, and she's presently raising his twin after Ortiz divorced Jenna Jameson, a pornstar, back in 2013.
9. Rachelle Leah
Leah debuted with the UFC in 2004 at UFC 48, joining as a 19-year-old. She gained popularity among the fans almost immediately and made waves as a UFC ring girl.
Leah also benefitted from being the first UFC ring girl to work with a TV properly. Leah has hosted shows and made appearances in several others, including The Ultimate Fighter, Inside the UFC, Casino Cinema, Women of Action, and Sexiest NYC Bartenders.
The 36-year-old was last discovered working on a weekly show known as MMAthletics.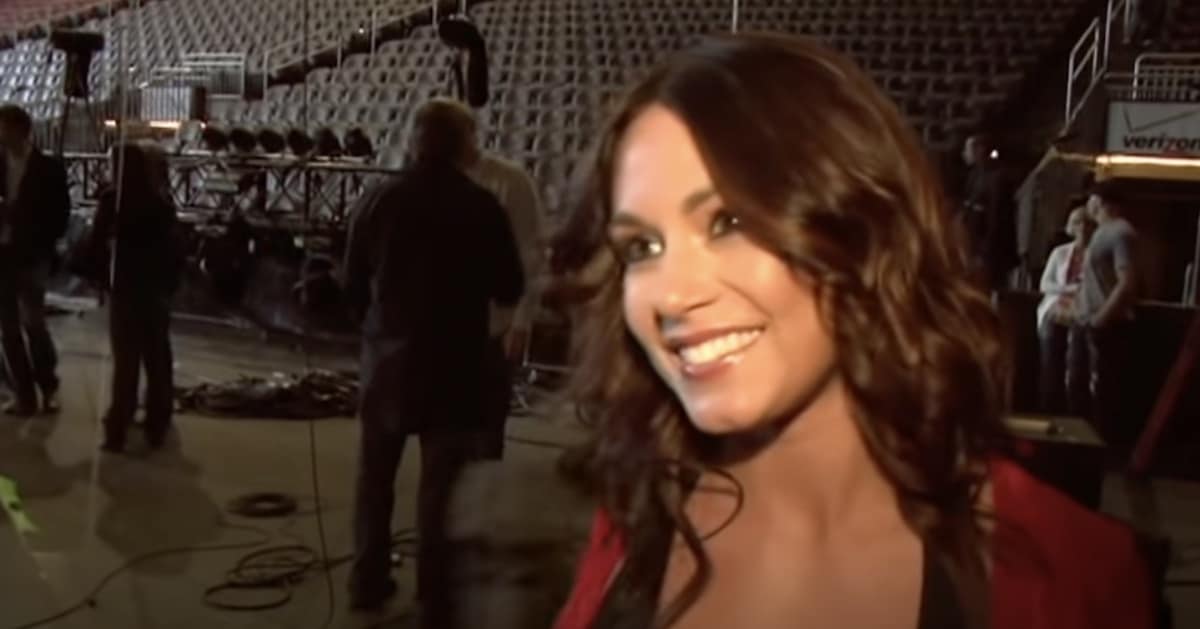 10. Edith Labelle
Labelle joined the UFC in 2007 as the first Canadian girl to grace the UFC ring, and she immediately became a fan favourite.
The 39-year-old could only spend two years as a ring girl before her contract was terminated following a problem that occurred at UFC 100, where she was supposed to be at the event but couldn't attend due to food poisoning.
Later, rumour had it that she had a hangover, and she never returned into the ring.
Conclusion:
Having UFC ring girls showcase each of the rounds has a way of entertaining UFC fans, and the profession has helped a lot of ladies to get their modelling career even more on the right path. So it has been interesting to have you. You can check out some of our other blog content for more exciting information about UFC.