The UFC's first pay-per-view (PPV) event of 2018 is now just one day away, as UFC 220 is set to take place tomorrow night (Jan. 20, 2018) live from the TD Garden in Boston, Massachusetts.
In the main event, reigning heavyweight champion Stipe Miocic will look to make the third defense of his title against surging knockout artist Francis Ngannou, while the co-main event, will play host to a light heavyweight title bout between champion Daniel Cormier and red-hot rising contender Volkan Oezdemir.
Without further ado, let's take a deeper look into UFC 220's biggest fights in our preview, breakdown and analysis: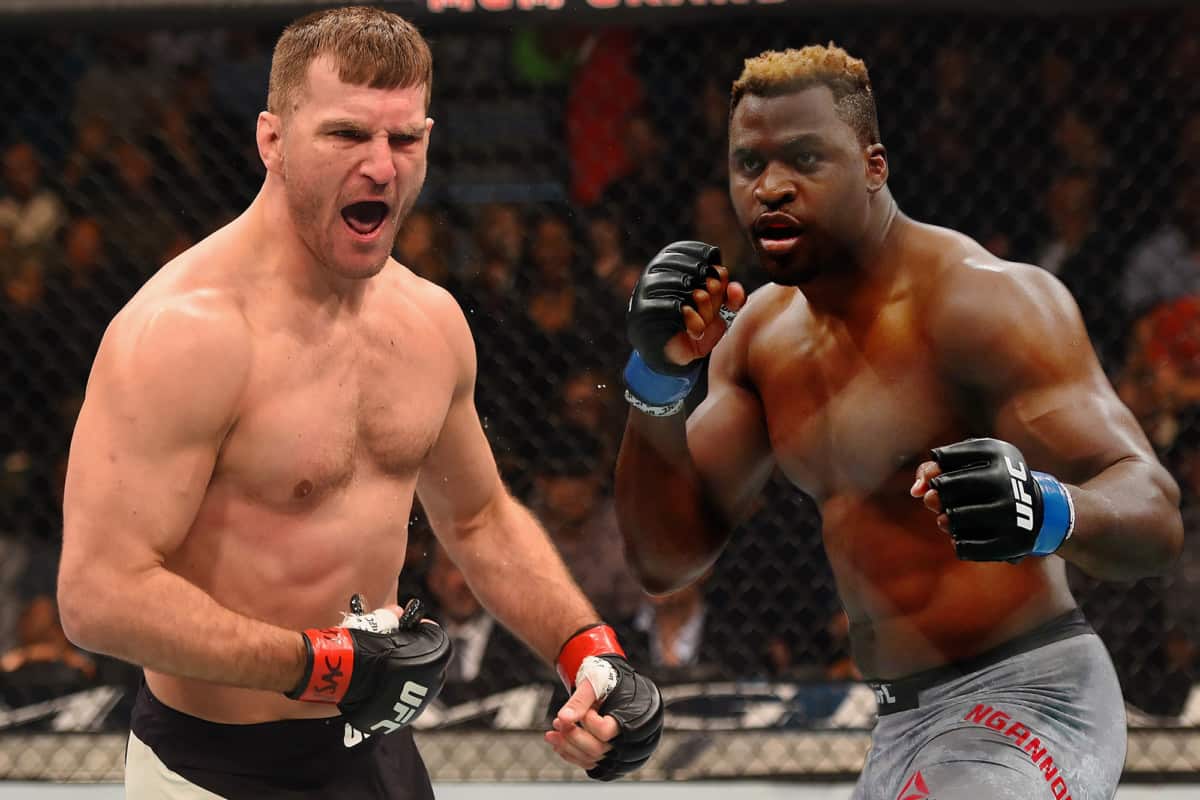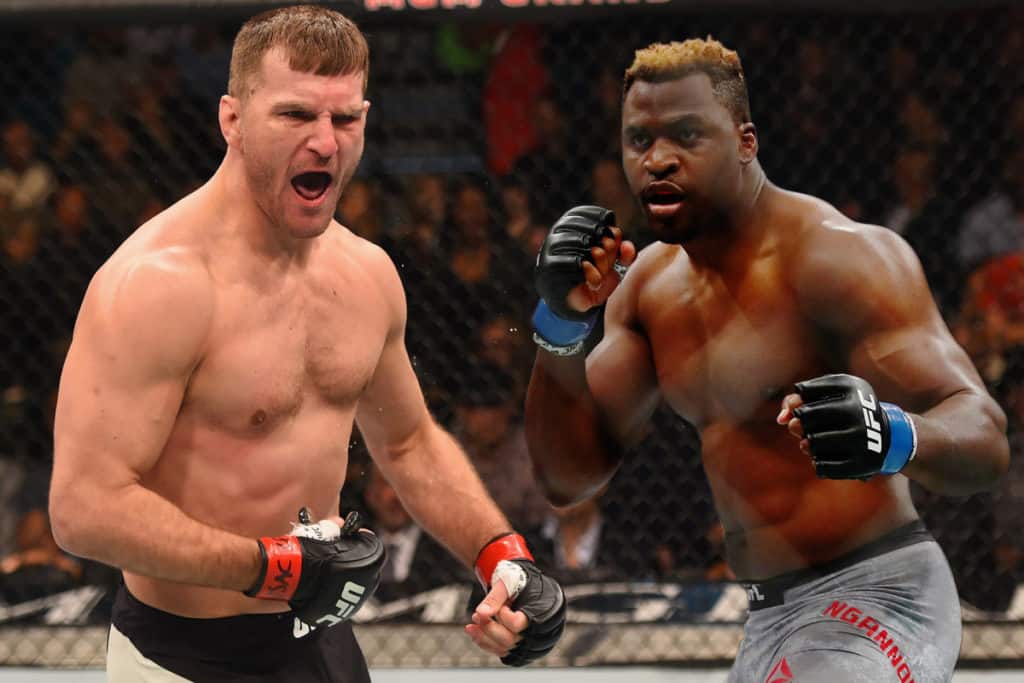 Stipe Miocic vs. Francis Ngannou
UFC 220's main event will feature not only one of the most anticipated but arguably the best heavyweight title fights in recent memory.
Miocic will be looking to make history, as another win would earn him the record for most consecutive title defenses made by a UFC heavyweight champion, but he'll face a stiff test in Ngannou, a man who very well could be the most powerful puncher the division's ever seen.
In terms of overall skillset, the champion is extremely well-rounded. He has crisp and polished boxing and a strong wrestling background. He's also very athletic, moves well and possesses legitimate knockout power, although that aspect of his game seems to be getting a bit overlooked due to his opponent.
It's also important to note that Miocic is in the prime of his career and only getting better, which may be true of Ngannou as well. The champion has won five consecutive bouts, with four of them ending in first round stoppages and all five of them have come against some of the best heavyweights the sport has ever seen.
Ngannou, on the other hand, is still a bit of a mystery.
What we do know, is that his punching power is unlike that of possibly any other fighter we've ever seen. He possesses an 11-1 overall record and a 6-0 record inside of the octagon. Five of his UFC victories have come by way of T/KO.
The man they call "The Predator" is strong, fast and athletic in his own right. He has fantastic timing and the ability to finish any opponent with one single shot.
What we don't know, however, is how good of a ground game he has. He has one UFC victory by way of submission, but we really haven't seen him grapple much, although he appears to be constantly approving. Regardless, I'd give Miocic the advantage in that area.
Ultimately, I've gone back-and-forth on this fight quite a bit.
I could see Miocic using his more well-rounded skillset and experience to attempt to stick and move and wrestle Ngannou in an attempt to drag this fight to the later rounds. However, it's unclear how big of a factor Ngannou's size advantage will play into the wrestling category, and once again, if he lands one big shot, the night could end rather quickly.
For that reason, I'll side with "The Predator".
Prediction: Francis Ngannou def Stipe Miocic via first-round knockout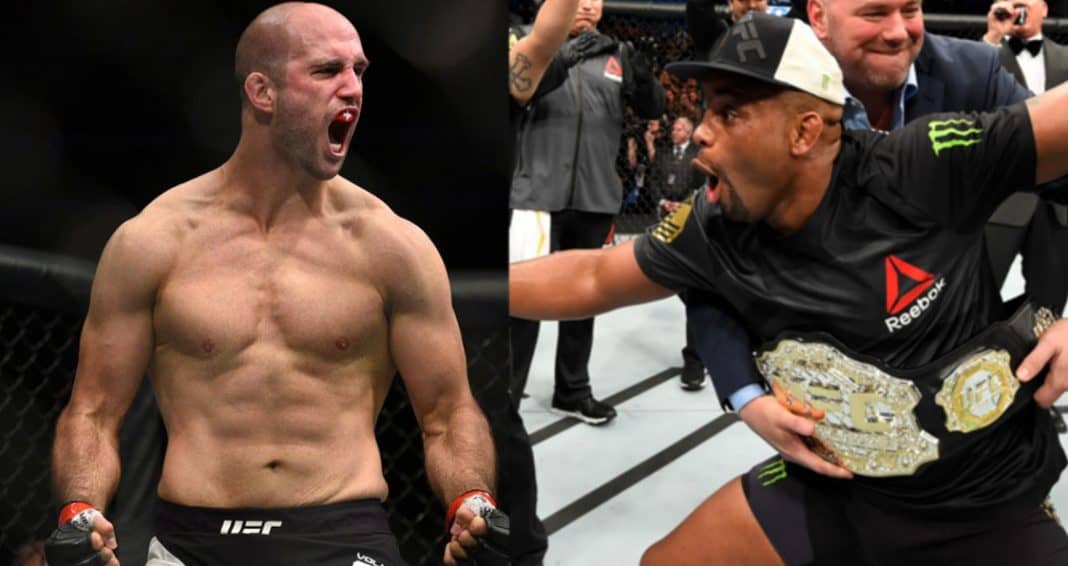 Daniel Cormier vs. Volkan Oezdemir
In this fight, we'll see Cormier look to erase the memory of a brutal KO loss to Jon Jones last July and get back into the win column against the dangerous Volkan Oezedmir, who's had a unique road to the top.
At this point, we know what we're getting with Cormier.
Aside from Jones, no one has ever been able to beat "DC" as his record stands at an impressive 19-1-1.
Given his decorated collegiate and Olympic background, Cormier is one of the best pure wrestlers in mixed martial arts. His submission game is top notch and he's continued to improve his striking game at the famed American Kickboxing Academy in San Jose, California.
Like Ngannou, Oezdemir is a bit of a mystery as well. In fact, at this time last year, he had yet to make his UFC debut.
But he then accepted a short-notice fight against Ovince Saint Preux last February which he won via split-decision. "No Time" then knocked out Misha Cirkunov and Jimi Manuwa in successive fights ending in less than a minute.
We know that his striking is his best attribute. Training under Henri Hooft, he's become quite well-rounded on the feet, and his knockout power is amongst the division's best.
In my opinion, the story of this fight is simply whether or not Oezedmir will be able to land that big finishing shot.
We've seen Cormier take Anthony Johnson's biggest shots so we know he has a terrific chin, but how much has age and the stoppage loss to Jones affected that?
Only time will tell, but I expect Cormier to avoid those big shots, inflict his gameplan, and end the fight on the canvas in the middle rounds.
Prediction: Daniel Cormier def. Volkan Oezdemir via third-round submission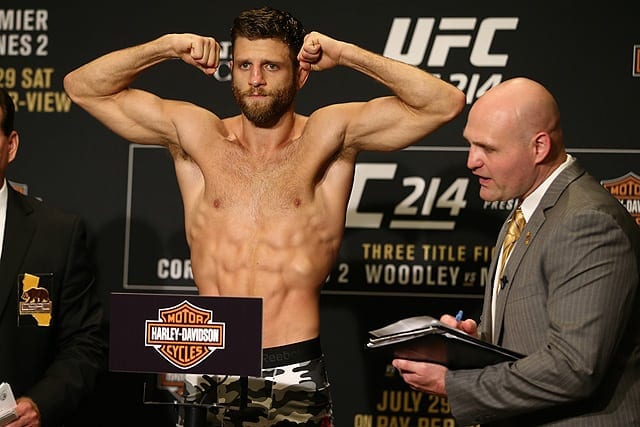 Calvin Kattar vs. Shane Burgos
In this bout, two featherweight prospects will face off with the winner likely leaping into the pool of contenders in the booming 145-pound weight class.
Burgos holds an impressive 10-0 professional record with three of those victories coming inside of the Octagon. In the UFC, he's beaten Tiago Trator, Charles Rosa, and Godofredo Pepey. He's a well-rounded fighter, as four of his wins have come by way of T/KO and four of his wins have come by way of submission, but his best attributes lie in the striking department.
It's also important to note that he'll be entering enemy territory, as Kattar is a Boston native.
Kattar, known as "The Boston Finisher," is the more experienced fighter, holding a 17-2 professional record. Six of those victories have come by way of T/KO and three of them have come by way of submission. He made his UFC debut on short-notice last July and picked up a victory over the always game Andre Fili.
He too appears to be a well-rounded fighter, but he's shown strong striking skills and I expect this bout to play out on the feet.
I see this fight being a back-and-forth contest, but I'll side with the Boston native to pull it out in the end.
Prediction: Calvin Kattar def. Shane Burgos via unanimous decision