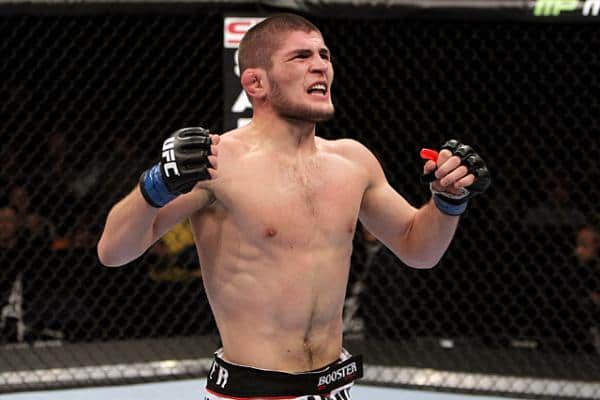 Although last night's (Sat., March 4, 2017) UFC 209 didn't necessarily deliver the most exciting pay-per-view (PPV) main event from T-Mobile Arena in Las Vegas, Nevada, the two top fighters on the card still earned a solid purse for their effort.
But they weren't the highest-earning fighters on the card, however, as that honor went to main card fighters Alistair Overeem and Mark Hunt for their exciting tilt, where "The Reem" scored an emphatic knockout with some singing Muay Thai knees (watch highlights here) in the third frame.
Overeem and Hunt both out-earned welterweight champ Tyron Woodley and challenger Stephen 'Wonderboy' Thompson in the main event with $750,000 each according to the official salaries disclosed by the NSAC courtesy of ESPN's Brett Okamoto:
Disclosed UFC 209 fight purses: Woodley $400k/$100k, Thompson $380k/$180k, Overeem $750k/$0, Hunt $750k/$0k

— Brett Okamoto (@bokamotoESPN) March 5, 2017
Two other high-profile fighters on the card obviously did not, however, as scheduled interim lightweight title bout particiants Khabib Nurmagomedov and Tony Ferguson missed out some massive paydays.
"The Eagle" was forced of the awaited title fight due to complications with his weight cut, costing him a lofty $500,000 in the process, while "El Cucuy" could have earned the same if he won:
Khabib Nurmagomedov's disclosed purse would have been $500k/$0, Tony Ferguson $250k/$250k.

— Brett Okamoto (@bokamotoESPN) March 5, 2017
UFC 209 was set to be Khabibs official coming-out party of sorts as a bonafide MMA star, and the UFC obviously realized that. They decided to promote the Dagestani star heavily in pre-fight publicity like the UFC Embedded series, but it backfired when "The Eagle" pulled out of yet another fight due to health issues.
With only two fights in the last three years, the top lightweight will have to re-examine his training and motivation if he ever wants to fulfill his highly-touted potential as the best 155-pound fighter in the world. He lost out on a huge payday in the short-term, but his inability to make the weight for a title fight is a more lasting concern for the overall direction of his career, which has never been at such a crossroads.

As for Overeem and Hunt, "The Reem" obviously earned his pay with another KO, but you have to wonder if the UFC didn't offer to match his pay for Hunt due to his ongoing lawsuit against them based on the drug tests Brock Lesnar failed before his UFC 200 loss to the former champ.