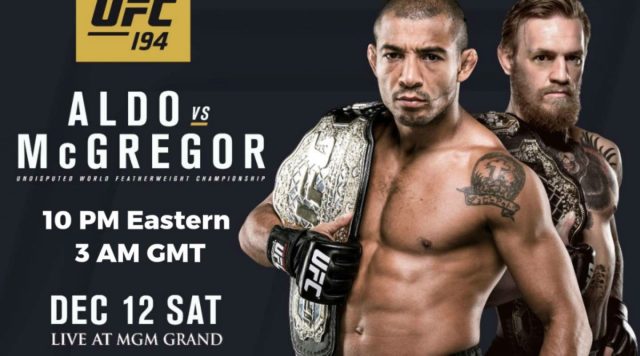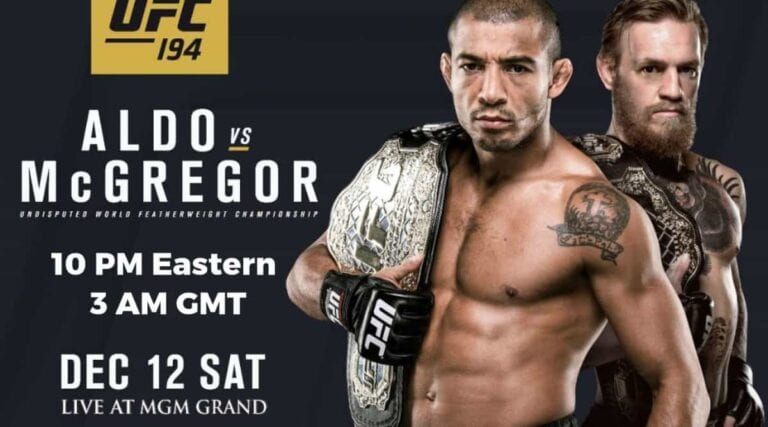 Jose Aldo vs. Conor McGregor:
Mike Drahota:
The biggest fight of 2015 and some would say of all-time is finally here, and I have to admit that it's probably not only the greatest UFC featherweight title fight ever but also the closest. Aldo is Aldo, the peerless destroyer who's undefeated in the UFC as the only true 145-pound champ ever known. Yet he's seemed to trail off a bit in recent years; fighting less and less, getting injured more and more, and coasting his way to dominant decision wins when he seemingly could have put his opponents away early. McGregor has obviously done the exact opposite, plowing through a nonstop stream of improving opponents on his way to winning the interim belt over Chad Mendes.
This fight will be a war; I don't see either one giving an inch. Aldo could surprise by refusing to let his emotions get the better of him and wrestling 'Notorious' to the ground, while McGregor will want to stand and trade heavy and varied blows. It'll all come down to whomever can implement their gameplan the best, and I see this one lasting to the final bell. It's ultra-close but I'm going with Aldo by unanimous decision.
Rory Kernaghan:
The inevitable fight weekend is finally here, yet still I find myself pondering on who will emerge victorious between Jose Aldo and Conor McGregor. Strip away all the hype and noise, and you have two highly skilled fighters with contrasting styles. The battle for the jab could prove pivotal for Aldo, as he faces the southpaw with a longer range and a unique stance. Low kicks will also be the way forward, although again they might be hindered by the Irishman's opposite stance. I personally feel Aldo might need to get this fight grounded if he wants a win, as 'The Notorious' is just way too unpredictable to kickbox against. With that essentially being the key to victory for 'Scarface,' I see the champion making this a gritty and ugly fight. It's very tough to call, but I'm taking Aldo by decision.
Mike Henken:
Behind all of the hype and all of the talk, I truly feel as if McGregor is an elite level fighter. The Irish star, while having shown some possible signs of a ground game that may need improvement, has proven to be a high level striker. McGregor uses fluent and unpredictable movement and seems to attack from nearly every angle. That coupled with his devastating power makes him a serious threat here. However, he is going up against one of the pound-for-pound best in Aldo, a man who hasn't lost in a decade. Aldo is extremely well rounded, as he possesses vicious striking skills, extremely strong takedown defense, as well as world-class ground skills. While I'm not counting out the long reigning champion, I just have to go with my gut here and I feel as if the "Notorious" one's reach and power get the job done here. McGregor via third round TKO.
Skip to page 2 for the Chris Weidman vs. Luke Rockhold predictions…
If you enjoyed this story, please share it on social media!