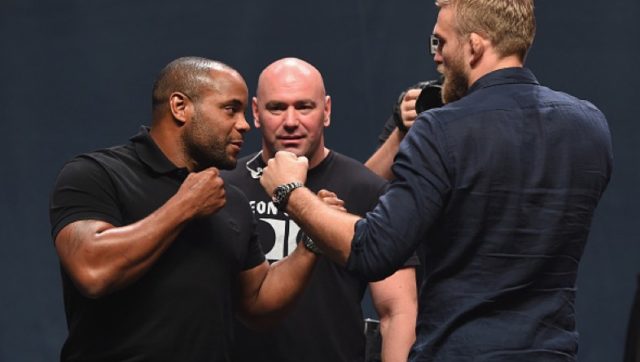 UFC 192 took place this past Saturday at Houston's Toyota Center. We have obtained the viewership numbers for the programs related to this event, which can be seen down below.
The weigh-in results show on FOX Sports 1 did 56,000 viewers on Friday night.
The pre-fight show had 569,000 viewers on Saturday evening while later that night the post-show averaged 284,000 viewers on FOX Sports 1.
UFC 192 preliminary bouts on Saturday averaged 749,000 viewers, which were up 13% from UFC 191 (633,00).
The prelims went up against College Football on ESPN (3.7 million), ABC (7.6 million), FOX (2.1 million), and ESPN 2 (2.2 million).
The main event of UFC 192 was Daniel Cormier defending his UFC light heavyweight championship against Alexander Gustafsson while Ryan Bader vs. Rashad Evans battled it out in the co-main event. Also on the main card is Shawn Jordan vs. Ruslan Magomedov, Jessica Eye vs. Julianna Pena, and Ali Bagautinov vs. Joseph Benavidez.
If you enjoyed this story, please share it on social media!