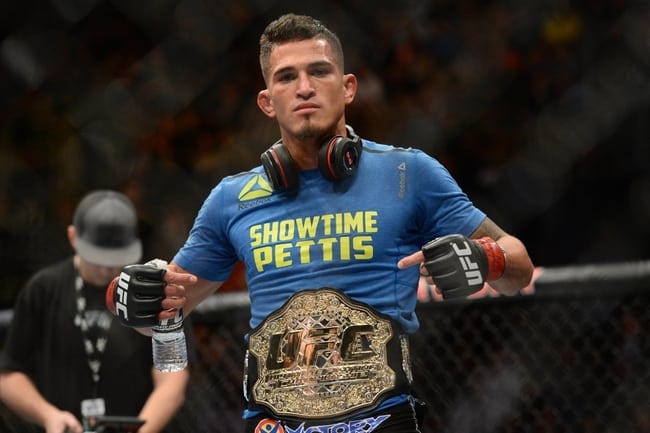 With UFC 184 and Ronda Rousey's stunning submission victory behind us, we now look forward to the next UFC event. UFC 185: Pettis vs. dos Anjos be held on March 14, 2015 at the American Airlines Center in Dallas, Texas, and features lightweight champion Anthony "Showtime" Pettis taking on top contender Rafael dos Anjos.
Dos Anjos is on a three-fight streak, with impressive knockout victories over Jason High and Benson Henderson, and a unanimous decision over a lacklustre Nate Diaz.
Pettis, meanwhile – when he's not recovering from injury – has been busy finishing the elite of the division and collecting performance bonuses in each of his last four outings.
To get us in the mood, let's watch the champ in action back in 2012. Take a look below as 'Showtime' takes on Brazilian Jiu-Jitsu ace, 'The Human Bonus Machine,' Joe Lauzon: