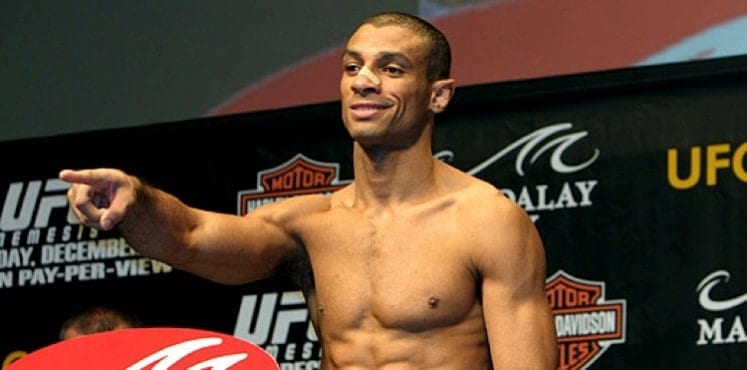 UFC 184 goes down tonight (Saturday February 28th, 2015) from the Staples Center in Los Angeles, California. The preliminary card is looking pretty solid, with some great fights to look forward to. The feature prelim bout is a middleweight pairing between "Filipino Wrecking Machine" Mark Munoz, and the returning Roan Carneiro.
Low kick by Jucao, Munoz circling and tries to pick a leg. Carneiro stuffs Munoz, lands on a rear naked choke, Munoz is out cold. What's going on, the referee isn't seeing that Munoz is out? Terrible, terrible stoppage, he was out for way too long. Great win for Carneiro, time to retire for Munoz.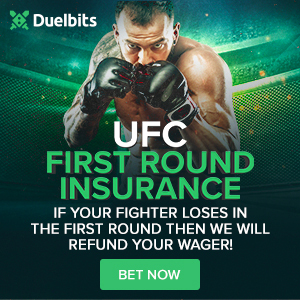 Roman Salazar and Norifumi Yamamoto collide at bantamweight as "Kid" comes out blasting. Roman stays calm, lands a few low kicks. Yamamoto catches a poke in the eye, the crowd getting a little restless. Round two and "Kid" is getting more unorthodox. Eye poke the other way now. And another from Yamamoto. Crowd booing now. Doctor comes in to look at Salazar's eye, fight gets waved off.
Dhiego Lima takes on Tim Means now, "Dirty Bird" looking to keep it long with kicks, Lima responds low. Means with a knee, now an elbow, he swarms Lima on the ground. Means so nasty in the clinch, Lima staggering across the octagon, Means swarms with more punches and it's over. TKO in round one.
Derrick Lewis vs Ruan Potts at heavyweight opens the evening's FOX Sports 1 prelims, two big guys here and someone has to go down. Lewis stalking here, almost gets submitted though as Potts locks up a kneebar. Huge ground and pound by Lewis, but Potts holds on to end out the round. Potts saying he is finished during the break in between rounds, not a good sign.
Potts turtling up as Lewis starts to open up on the mat, I think Ruan is mentally beaten here. Lewis by TKO round two.
Now we have James Krause vs Valmir Lazaro at welterweight, and they open the fight with some cautious exchanges. Krause switching and using the jab, and Lazaro with the low kicks. They exchange wildly in the second, Krause scoring a couple nice takedowns. Lazaro lands some solid punches though.
They exchange freely on the feet in the last round, Krause with jabs and Lazaro opens up with the kicks and hooks. Krause really ups the volume in round three, split win for Lazaro. It was a close fight, could've gone either way.
Masio Fullen vs Alexander Torres at featherweight opens the card, and it was a scrappy first round. Fullen opened with a huge combo that rocked Torres, but the favor got returned and Fullen was hurt and backpedalling for a whole minute. What a crazy fight, as Fullen gets rocked badly by a right hand, and now a flying knee from Torres! Great round for Massio in the second, he dominated the stand up.
Fullen goes to the well with the right hands in round three, and answers with his own flying knee to the chest. Fullen takes the SD in a great match.
Join us here at LowKick for the UFC 184 prelims live results from 7 PM ET
UFC 184 "Prelims" Under Card On FOX Sports 1 (8 p.m. ET):
185 lbs.: Roan Carneiro def. Mark Munoz by technical submission (rear naked choke) round one
135 lbs.: Roman Salazar vs. Norifumi Yamamoto called no-contest after eye poke
170 lbs.: Tim Means def. Dhiego Lima by TKO (punches) round one
265 lbs.: Derrick Lewis def. Ruan Potts by TKO (punches) round two
UFC 184 "Prelims" Under Card On Fight Pass (7 p.m. ET):
170 lbs.: Valmir Lazaro def. James Krause by split decision
145 lbs.: Masio Fullen def. Alexander Torres by split decision