Light Heavyweight Champion Mauricio "Shogun" Rua and the young phenom Jon "Bones" Jones will headline the stacked UFC 128 fight card, set to take place March 19th from the Prudential Center in Newark, New Jersey. The co-main event will feature a Bantamweight showdown between top contenders Uriah Faber and Eddie Wineland, while Nate Marquardt looks to start his climb back up the Middleweight ladder against Yoshihiro Akiyama and Mirko "Cro Cop" Filipovic takes on rising Heavyweight prospect Brendan Schaub.
Below are highlights from today's Media Conference Call, which included headliners "Shogun" Rua and Jon Jones, as well as Urijah Faber and Eddie Wineland.
Maurcio "Shogun" Rua:
• I am very happy being the champion, it's something I worked for my entire life.
• I'm not concerned with Jones being the favorite in the betting lines, it just serves as motivation.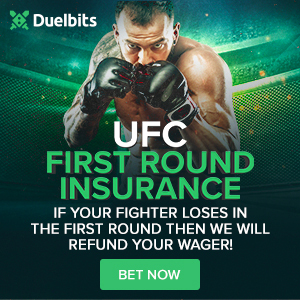 • Both Rashad and Jones are somewhat similiar in many senses because they are very good strikers and very good wrestlers. I just had to get some guys with a bigger reach to prepare.
• The time off doesn't really bother me because its almost the same difference in between the first Machida fight and the second Machida fight.
• I've conquered all my dreams in MMA. It was hard to motivate myself after Pride GP, but now I fight every fight for my life.
• I always looked up to Wanderlei Silva and had him as inspiration. I wanted to reach his level. We had a great team and I truly cherish those memories.
• There are some good parallels between Jones and myself. There are differences in our games though. His strength is Wrestling and mine is striking.
• Its hard to find sparring partners his size, but we did the best we could and found some big guys to help out.
• I understand why people think he is the favorite because he has been beating all of his opponents easily and I truly consider myself as the underdog.

Jon "Bones" Jones:
• Fighting is a thinking man's sport. Anger and aggression can only cloud your mind.
• I think everything happens for a reason. I started this camp already in phenomenal shape, already having close to phenomenal timing.
• I took some time off (After the Bader fight). I went to Miami for about two or three days, I sat on the beach and relaxed and I was back training by that Thursday.
• I think helping Rashad prepare for Shogun is going to help me out a lot. I've had to watch a lot of his fights and I see a lot of tendencies in his game. I'm starting to understand him, what he throws and why he throws it.
• I'll be bringing God with me into the cage and the faces and the energies of all my training partners and coaches. I definitely won't fail and I definitely won't show weakness.
• My mom and dad will be at the fight.
• Winning this fight means everything to me. I have a family and its financial security. Its a dream come true. Its not a job for me, its not a trophy, its not a paycheck, its everything. And I think that's why I'm going to win this fight.
• I'm excited to be pushed for the first time – if I'm pushed. Who knows?
• I feel pressure, but then I don't feel any pressure. I feel like I was just here two days ago. The whole press the media, the camera following me around, the octagon jitters, I don't think any of that is going play a factor.
• I feel like God has given me all of this and I've worked for it and now its just my time to go out there and literally take what belongs to me. I feel as if its my belt and I want it and I'm going to hang on to it.
• I'm obsessed with Shogun and I have literally watched all of his fights. I've figured out a lot about him.
• I changed my phone number so that I can stay focused. All of the people I know, none of them have my number.
• Rashad has nothing to do with Shogun. I don't think I'm going to answer any questions about Rashad going forward.
• The fact that I'm the favorite, I think thats bologna. I think I'm the favorite because oddsmakers are very smart and they think that I'm going to lose.
• God doesn't help people who don't help themselves.
• It's not about who is the better fighter, it is about who fights better.
• I have nothing to lose here. I'm going to have fun with the situation.

Urijah Faber:
• I haven't heard anything at all (about TUF 14). I feel like this is a shot to get a title shot.
• I would love to coach on the show, but I think that would put me out until about December. Its a trade off, but I think its a great marketing tool and I think it would be an awesome experience.
• I'm the kind of guy that follows my heart, when people ask me questions I'll tell you the real answer. I don't like Dominick Cruz very much.
• The bottom line is, Cruz chose me as his enemy and I accept.
• I'm excited about the UFC debut, but I've been in big events before. Its not to much different for me really, but you know you can always say that and once you actually get there it can be a different story.
• I'm excited to fight Eddie. He and I are cool, we are both fast paced and go for the kill.
• When people look back at pound for pound guys, who fought at different weight classes, I'm going to be one of those guys.
• The weight cut is easy. I've always been really good at dieting and now that I have money I can buy really good food. I feel incredible, I feel stronger walking around at about 151.

Eddie Wineland:
• I want what Urijah wants and he wants what I want – and what we both want is that belt. If the TUF 14 coach position arises in the midst of it so bet it.
• I'm anxious to get in there and get done. The only difference for me is putting on a set of black gloves and you get a few more feet to run around.
• To fight Uriah is an honor, its great. Everyone knows Uriah Faber and he's a great dude, he's a great fighter and he is dangerous in all areas. I cant wait to test myself against him.
Photo: Francis Specker