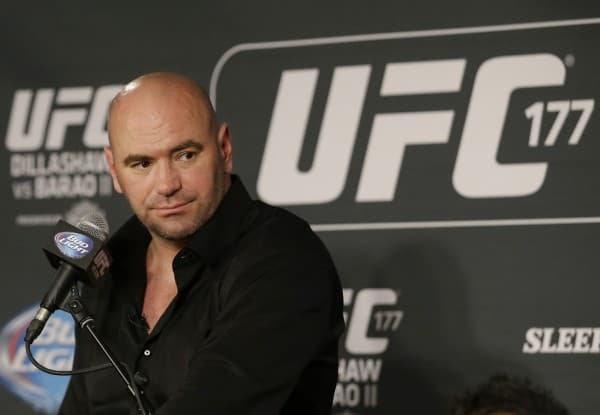 The UFC was hoping to get the massive antitrust lawsuit leveled at them by former fighters thrown out in United States District Court in Las Vegas, but it appears they're going to have to answer to the substantial complaints.
The suit, which suggests that the UFC inspired a monopolistic work environment by not allowing fighters to freely investigate their true market worth, was originally raised in Northern California court by former UFC fighters Cung Le, Jon Fitch, Nathan Quarry, and others, was moved to the UFC's home of Las Vegas after a motion, but another motion to have the suit dismissed was subsequently denied by a judge after it was determined that the plaintiff's complaint would have to be construed as facts until proven otherwise in court.
The UFC issued a statement on their website accepting the finding and stating the continued insistence to prove there are a law-abiding organization that improves fighters' lives:
The United States District Court in Las Vegas, Nevada held a hearing on UFC's motion to dismiss today.  The Court correctly explained that on a motion to dismiss it must consider all the factual allegations in the complaint as true, and the complaint must be liberally construed in favor of the plaintiffs.  Using that standard, the Court denied the motion to dismiss.  As we have consistently stated, UFC competes in a lawful manner that benefits athletes around the world and has created a premier organization in the sport of mixed martial arts (MMA).  We look forward to proving that the allegations in the complaint are meritless.
Obviously the suit suggests that the UFC did not conduct business in a manner that benefitted the athletes, but rather lined their pocketbooks with massive profits that never found their way to the most important part of the product.
With fighter pay one of the most hotly debated topics in all of MMA, the UFC could find itself in deep water if the lawsuit gains any traction. Is this the push that fighters needed to finally be treated fairly?