Tyson Fury blasts Joe Rogan for suggesting Jon Jones would smash him in fight: 'F*cking bald-Headed midget'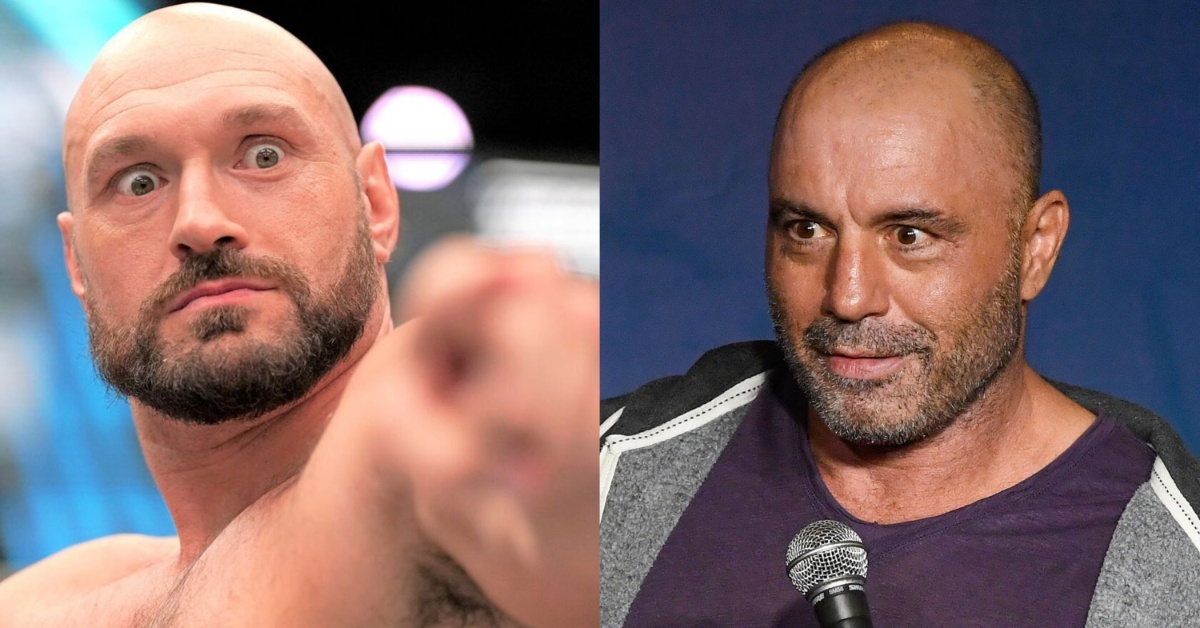 Heavyweight boxing superstar Tyson Fury absolutely ripped into Joe Rogan after the popular podcaster suggested Jon Jones would easily handle him in a fight.
'The Gypsy King' had his sights set on defending his WBC title this July, but after talks with Oleksandr Usyk, Andy Ruiz, and Zheili Zhang seemingly fell through, Tyson Fury is currently at a standstill. With some free time on his hands, Fury decided to spend some of it engaging in a war of words with Joe Rogan.
During a recent episode of his podcast, The Joe Rogan Experience, the former Fear Factor host was adamant that reigning UFC heavyweight champion Jon Jones would mop the floor with Tyson Fury in hypothetical fight between the two combat sports icons.
"No one thinks that Tyson Fury can beat Jon Jones in a fight," Rogan said while talking to comedian Andrew Schulz. "No one thinks that. Tyson doesn't think that. You want to talk about who's the baddest man on the planet? If Jon Jones and Tyson Fury are locked into a room, I'm pushing all of my chips on black.
"Tyson Fury is an amazing boxer [but] he doesn't have a f*cking chance in hell of making it out of that room. Zero chance, he would have to catch Jon immediately with one punch and I just don't see that happening, man. The threat of the takedown looms so large, that shot would come so unexpectedly and when he gets his hands around you, you'd be stunned."
Getting wind of Joe Rogan's comments, Tyson Fury delivered a profanity-laced rant directed at the longtime UFC commentator, calling him a "little p*ssy" and a "f*cking bald-headed midget" in a video clip which you can see below:
Jon Jones and Tyson Fury Expected to Make Their Respective Returns This Winter
Of course, Jon Jones vs. Tyson Fury is a fight that we're 99.9% certain you will never see in any way, shape, or form. Still, fans have often entertained themselves by debating fantasy matchups, similar to the never-ending debate surrounding NBA greats Michael Jordan and Lebron James.
After scoring a quick submission over top heavyweight contender Ciryl Gane at UFC 285, Jon Jones has turned his attention toward a showdown with general consensus heavyweight GOAT Stipe Miocic. Initially slated for the promotion's annual International Fight Week in July, Jones vs. Miocic is now tipped to headline a November event at the world's most famous arena, Madison Square Garden.
As for Tyson Fury, the desire to defend his title in a summertime setting may be lost, but recent reports suggest that he could feature on a December card in Saudi Arabia alongside a heavily rumor heavyweight clash between Deontay Wilder and Anthony Joshua.