Tyson Fury discusses potential clash with Francis Ngannou ahead of 'game-changer' announcement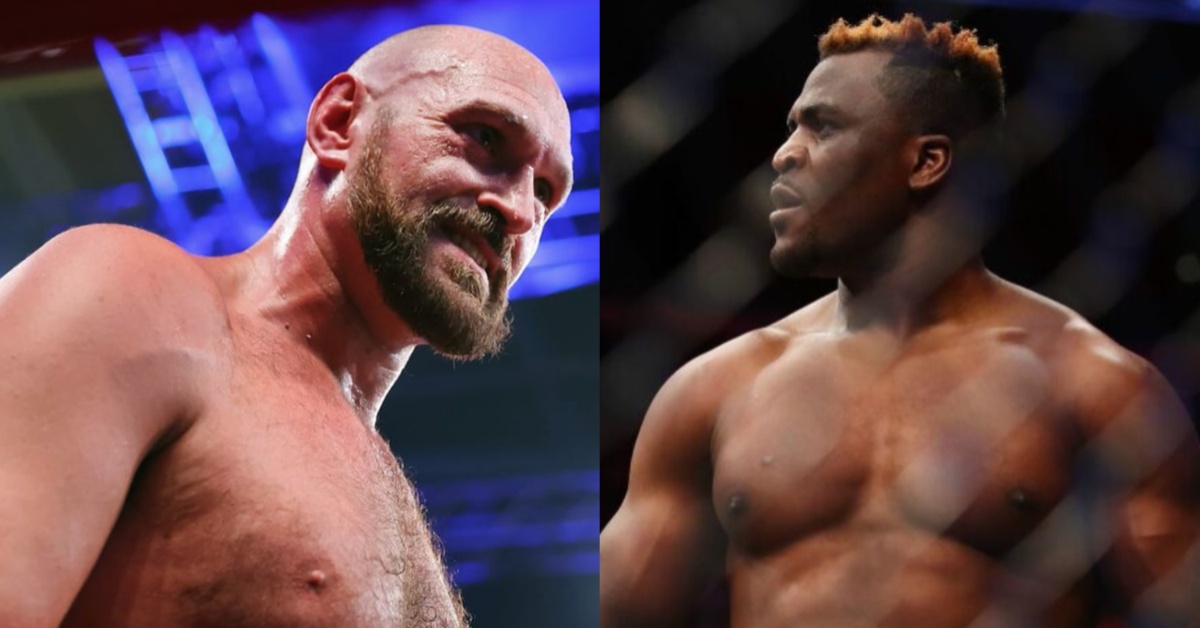 Heavyweight boxing world champion Tyson Fury added some additional fuel to the rumors that his next fight will come against Francis Ngannou.
'The Gypsy King' has been searching for an opponent ever since his 10th-round TKO against Derek Chisora in December. Unfortunately, little progress has been made with negotiations to fight both Oleksandr Usyk and Anthony Joshua falling apart in recent months. Despite the lack of an opponent, Tyson Fury is still determined to step back into the squared circle by September and suggested that the man he meets could end up being the former UFC heavyweight champ.
"There's been a lot of talk of me and Ngannou fighting each other and he wants to come to boxing," Fury told the Out of Interest Podcast during a recent trip to Australia. "He wants to fight me, talking a lot of stuff on Instagram, was even at one of my last fights, got in the ring, and confronted me.
"There's potential but we've had a lot of offers come in from the Middle East to host that fight this summer," Fury revealed.
Tyson Fury Has No Interest in Fighting Inside of a Cage
Tyson Fury had previously been linked to a fight with Usyk in Saudi Arabia at the end of the year, but fight promoter Frank Warren confirmed that is no longer the case. However, Warren did reveal that a Fury fight announcement would be coming in the next few weeks and that it would be a 'game-changer' for fight fans. Warren also confirmed Fury's interest in cross-promotional fights against Ngannou and the reigning UFC heavyweight king, Jon 'Bones' Jones.  "Yeah, he's up for that. He can't sit around twiddling his thumbs," Warren told talkSPORT.
But don't expect Tyson Fury to step inside the Octagon or PFL Smart Cage anytime soon. 'The Gypsy King' has remained adamant that he is not a cage fighter and only intends on competing in the ring where he runs the show.
"Do I want to go into a cage and start rolling about with some absolute crank? No, thank you," Fury joked. "But I'm not being paid to go in a ring and do that, am I? I make big boy money in a boxing ring, so if any of these guys want to make some big boy money and they want to fight the champ, I suggest get a pair of boxing gloves on and come and fight me under Queensbury rules and make your biggest payday ever" (h/t Manchester Evening News).