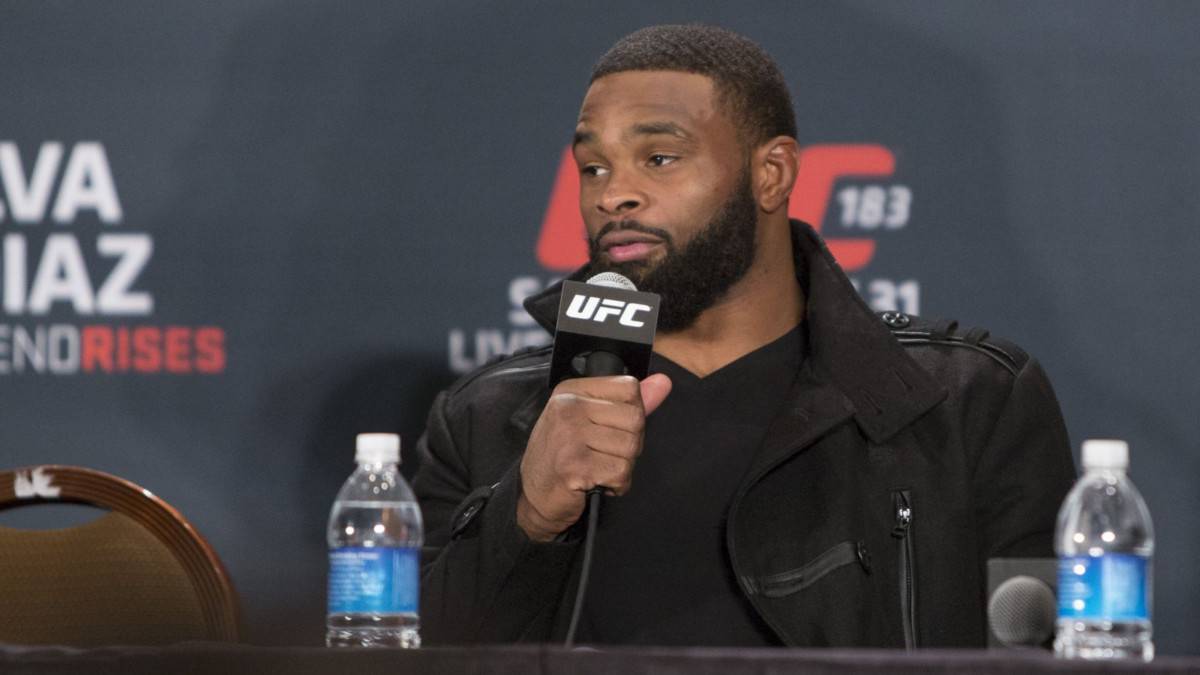 UFC welterweight champion Tyron Woodley fully understands the concern that some fight fans have about his next title defense against rising prospect Darren Till at the upcoming UFC 228 pay-per-view event.
That concern is Till's weight as it has been widely talked about that he missed weight the day before he was supposed to fight former title contender Stephen Thomson and had to stay below 188 pounds until a few hours before the fight in order for the commission to sanction it but if you recall, he originally weighed in three pounds heavier than the maximum welterweight limit, which is 171.
As seen in the main event of UFC Liverpool event that aired live on FOX Sports 1 at the Echo Arena in Liverpool, England, the rising prospect picked up a unanimous decision win over former title contender but it was a close fight that has some people saying Till won while others say that Thompson won the fight.
Woodley shut down that concern by stating recently that he will fight Till even if he does end up missing weight.
"If Till misses weight we're still gonna fight, it just won't be a world title fight for him and he'll have to forfeit a percentage of his purse," Woodley said recently on his Instagram Live (transcript courtesy of MMA Fighting)."This is a big fight for him. It's a world title opportunity and my gut says he's gonna rise to the occasion. Whatever problems he had in the past with making weight, I believe he's gonna make it. It's too big of an opportunity for him not to. [And if he doesn't] I'm not gonna hold up the fight. One or two pounds ain't gonna really change up the dynamic or outcome of the fight so I'm gonna go into it confident and not worry about that."
The UFC 228 pay-per-view event is set to take place on Saturday, September 8, 2018 in Dallas, Texas at the American Airlines Center with the main card airing on pay-per-view at 10 p.m. ET while the preliminary card will air on FOX Sports 1 at 8 p.m. ET and the promotion's streaming service, UFC Fight Pass.