UFC welterweight champion Tyron Woodley really rocked the boat on July 30. Taking less than three minutes to finish Robbie Lawler in the UFC 201 main event, 'The Chosen One' literally punched his ticket to the top spot. Just moments after knocking out Lawler, Stephen Thompson challenged Woodley on live TV. 'Wonderboy' was shot down though. The newly minted 170-pound boss claimed he had other plans, joining the current trend of money fights at championship level.
Following his devastation of 'Ruthless,' Woodley mentioned two huge but unranked names. Former welterweight king and MMA legend Georges St-Pierre was on the list, as was fan favorite Nick Diaz. The decision to seek out two of the biggest names in the divisions history was bold, but also met with criticism. Angry fans took to social media to voice their outrage. Thompson seemed upset, but remained professional. Unfortunately the same cannot be said for some of Woodley's critics on social media.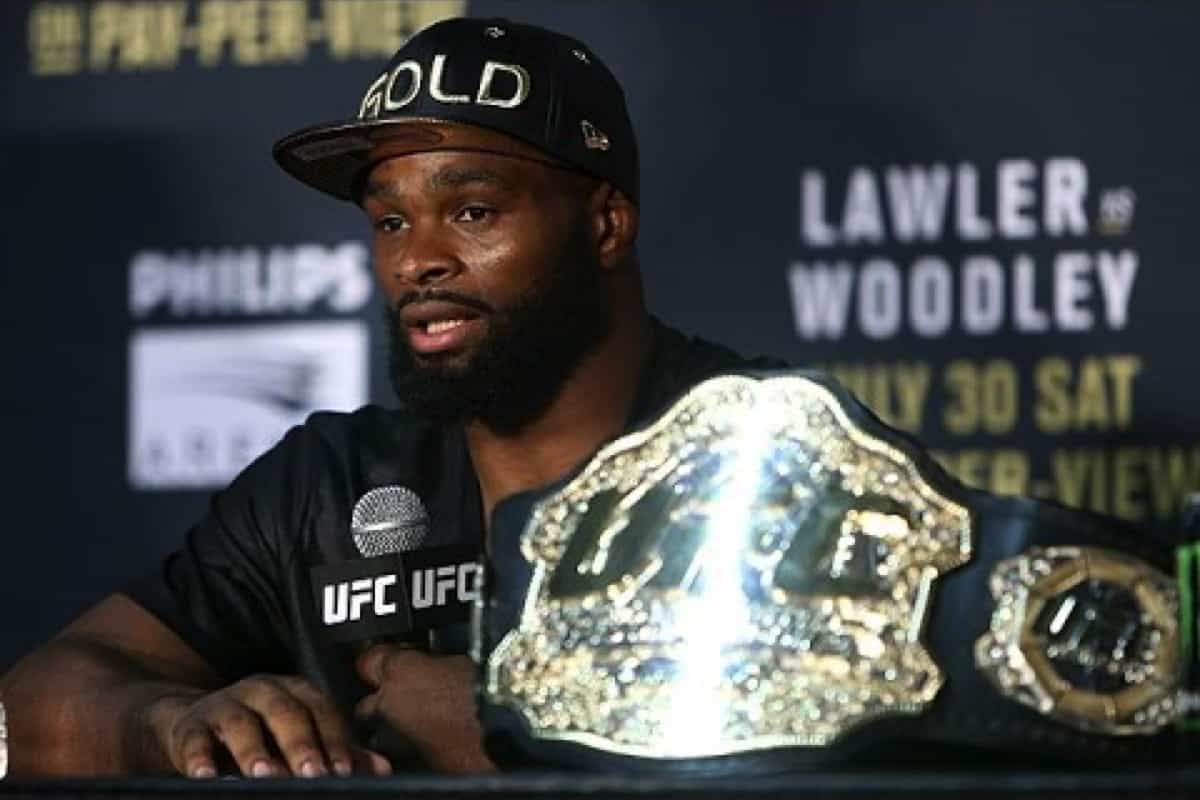 Woodley Reveals Racist Comments Online
Tyron Woodley spoke about the backlash he's faced since deciding to call out 'GSP' and Diaz on his podcast 'Morning Wood.' He says far from simply disagreeing with his choice of next opponent, certain social media users have been racially abusing him. The disturbing statement comes via BJ Penn:
"I can tell you from experience, as a champion, the last three weeks of my life have been completely the opposite of what you'd think it'd be," Woodley said on his show. "I've had so many people say, 'you p*ssy, you're scared of this person,' and I'm like, I just fought an hour ago. I just got the belt! I've had people say 'you should be stripped of the belt' and actually it's a month today that I won the belt."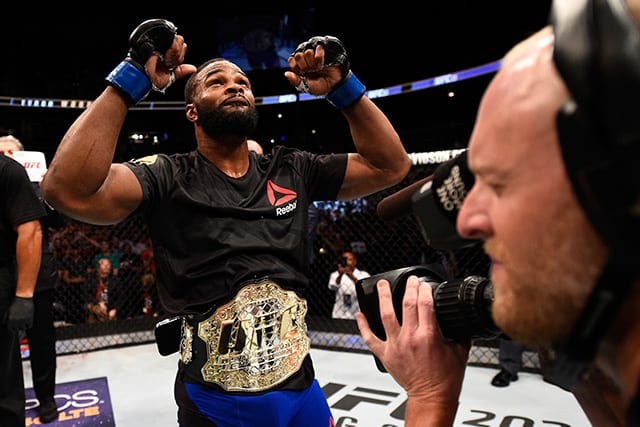 Negativity
"I've had people call me n**ger, and monkey, and all this racist stuff, and I delete these people, then they'll create another page and just go back out. People are willing to take so many hours of their day to be so negative. Some people, I look at their page and all they do all day is go against African-American athletes and try to racially slur them."
The power that social media gives certain people is somewhat troubling. The ability to sit behind a keyboard and remain anonymous means bullies get to voice their innermost thoughts and ideas without repercussion. This behaviour is as disgusting as it is unacceptable, but sadly is also nothing new. We can rest easy in the fact Woodley will likely disregard these comments clearly made by unintelligent pond life on social media. Al the same, it begs the question as to whether or not the human race is beginning to devolve at a steady rate.