Recently inaugurated UFC welterweight champion Tyron Woodley laid siege to the crown with a devastating first round knockout against Robbie Lawler. 'Ruthless' was unable to exit the first round thanks to Woodley's 'Ol' T-Bomb' putting his lights out in short order. It took a single well-disguised overhand right to finish Lawler's stint as champion, and with a new king always comes a debate about the next contender. In the case of 'The Chosen One' it wasn't a simple matter of assessing the cavalcade at the top end of the division.
In similar fashion to Conor McGregor, Dominick Cruz and Michael Bisping's recent call outs, Woodley looked for the 'money fights.' First calling out Nick Diaz and Georges St-Pierre, the new champion left one particularly rampant contender snubbed. Stephen Thompson, fresh off wins over former champ Johny Hendricks, Jake Ellenberger and Rory MacDonald, did not even get a sniff in terms of being next in line.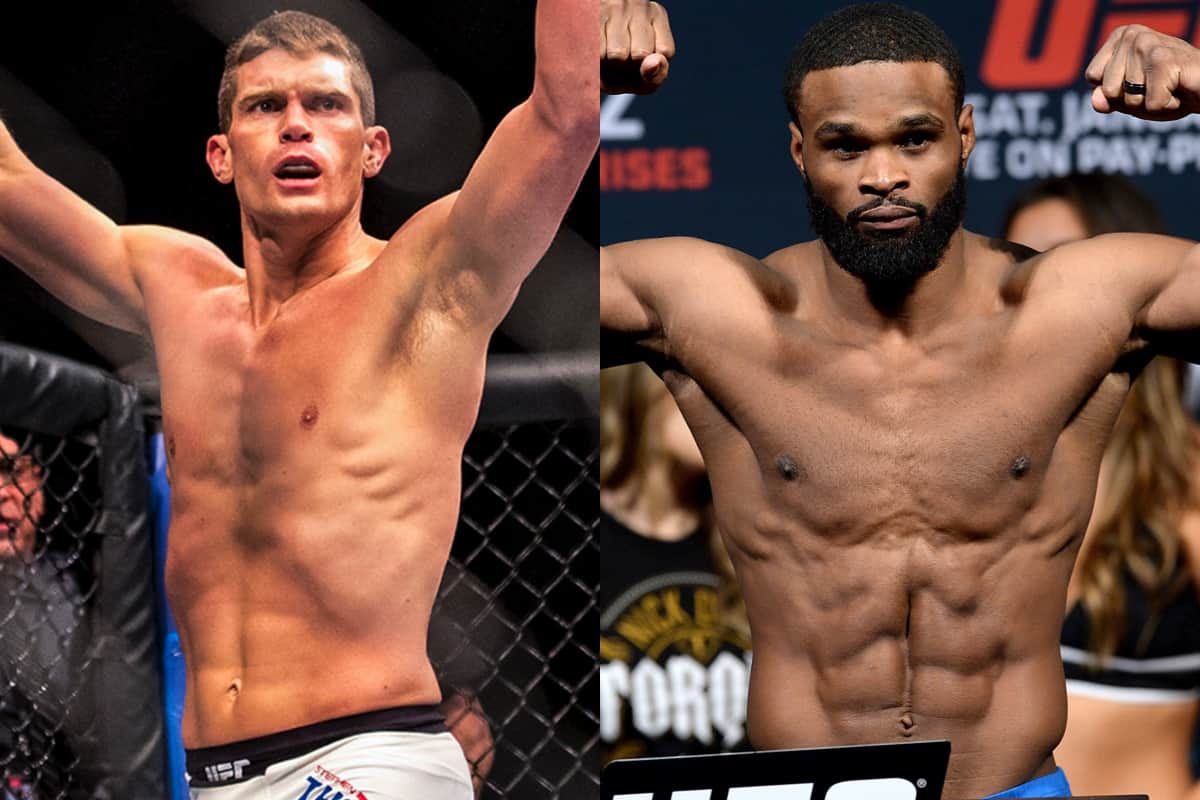 The acrobatic 'Wonderboy' left behind a string of world kickboxing title when he started MMA back in 2010. Thompson was immediately pegged for UFC success when he debuted with a soul-crushing first round knockout of Dan Stittgen in 2012. His decision loss to Matt Brown would be his only defeat to date, and Thompson has since built a seven fight head of steam. Coming of age against MacDonald at UFC Fight Night 89 would surely score 'Wonderboy' a shot at the title, or at least that's what he and his followers believed.
With Woodley's decision to turn down Thompson has come some serious fire over social media. Check out the comments left on 'T-Wood's' Facebook page before we show the response from the champion:
"Got that belt…now hes afraid to defend it against the number 1 guy. What a punk. Cant avoid Thompson forever."
""Tyron Woodley Lucky for you the UFC has lost touch with respecting the integrity of the sport. If it really came down to who's the true best, or even the best challenge for you, Stephen Thompson is it! Duck him all you want, it's only a matter of time. Enjoy that strap while you have it."
"You said you are the number one contender for the title fight, and now you say you can pic the fight for entertainment?
WTF stop ducking Wonderboy! He is now the number one contender, just like you when you wanted to fight Robbie !
So fight him!"
Obviously these were the most family friendly comments we could muster up, but you get the point. Taking to his official Instagram account, Woodley sent the following statement to those who are accusing him of being too choosy:
Earlier this week the recently minted champ accused Diaz of being 'too high' to remember why they never fought in the Strikeforce days. He also said the Stockton brawler had 'talked himself out of seven figures' when he said Woodley didn't deserve a fight with him. So it sounds as though it's GSP or bust for 'The Chosen One,' but what if St-Pierre doesn't come out of retirement?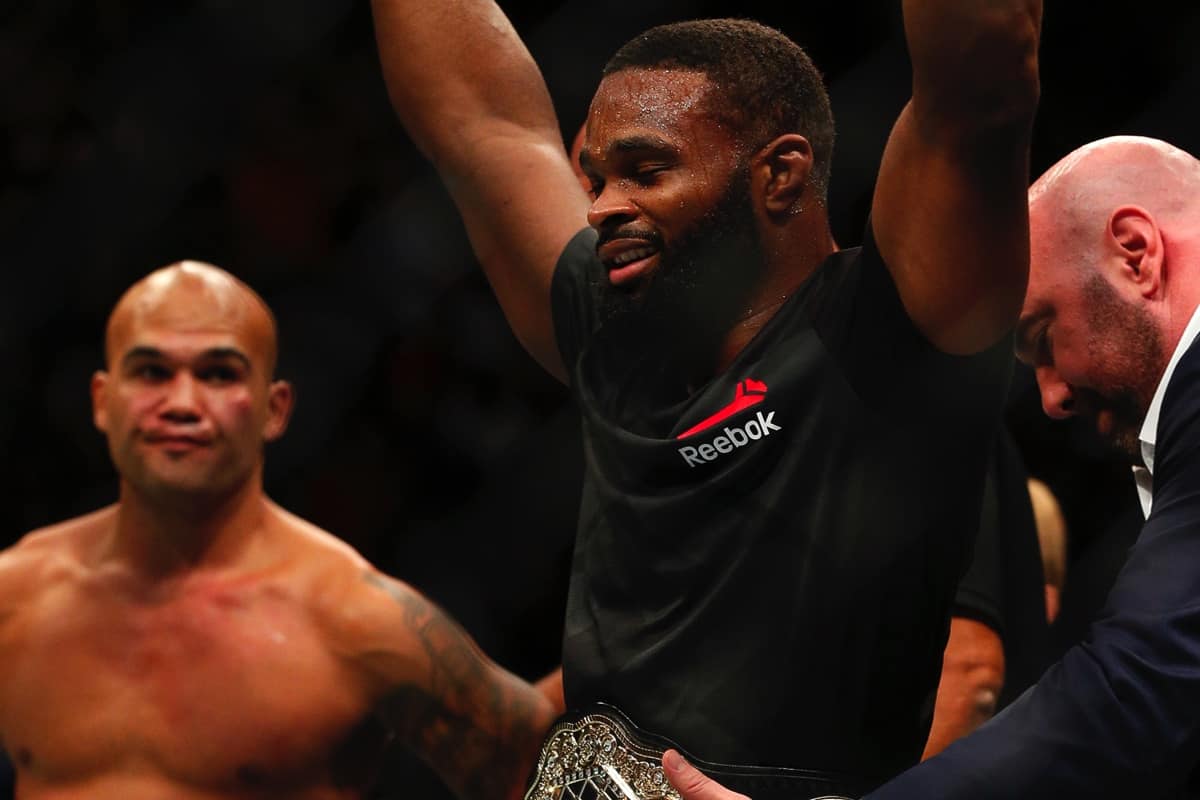 Money or rankings, which s more important and why?