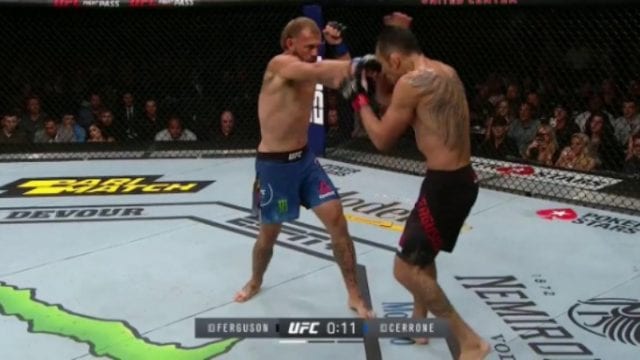 Fight fans and fighters had a lot to say about the finish of the Donald Cerrone vs. Tony Ferguson bout at UFC 238.
On Saturday night (June 8, 2019) Ferguson beat Cerrone in a lightweight bout at the UFC 238 pay-per-view event at United Center in Chicago, Illinois. This was hyped as the people's main event and for the first two rounds, it lived up to the expectations set for it.
At the end of the second round, Ferguson landed a foul strike. Cerrone blew his nose in between rounds and his right eye was swollen badly. The fight was stopped by the doctor. Now, Ferguson is the #1 contender for the UFC lightweight title.
Donald Cerrone vs. Tony Ferguson Twitter Reactions
You can see how people on social media reacted to, not only Ferguson's win, but also the odd finish of the fight:
If you enjoyed this story, please share it on social media!