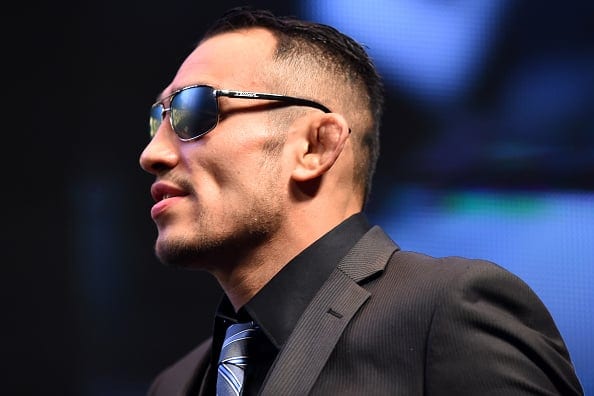 Tony Ferguson is cleared to return to action.
The former interim champ is looking for a huge return fight with the lightweight champion. The title picture will be hopefully be sorted out soon.
However, Ferguson could be the odd man out looking in.
Ferguson suffered a rather bizarre injury just days before his UFC 223 title fight against Khabib Nurmagomedov. , "El Cucuy" is ready to return to the octagon after four months of painstaking rehab:
"Cleared", made that recovery my b*tch 4 months & a day. Thanks, everyone that believed in me, keep that sh*t up. Time for some chaos & reclaim whats mine- Champ."
Ferguson last competed in the octagon at UFC 216 when he captured the interim lightweight title over Kevin Lee.
"El Cucuy" was subsequently stripped of his title due to the freak injury he suffered during promotional duties for the UFC. Khabib Nurmagomedov was crowned the undisputed lightweight champion when he defeated Ferguson's replacement Al Iaquinta in a five-round affair at April's UFC 223.
It's unclear whom Ferguson will fight in his return with Khabib Nurmagomedov and Conor McGregor set to do battle at UFC 229 and Nate Diaz and Dustin Poirier going to war at UFC 230. UFC may keep "El Cucuy" on standby just in case one of those fighters is forced to pull out.
Regardless, Furguson's return to action is only going to bolster the best division in combat sports.