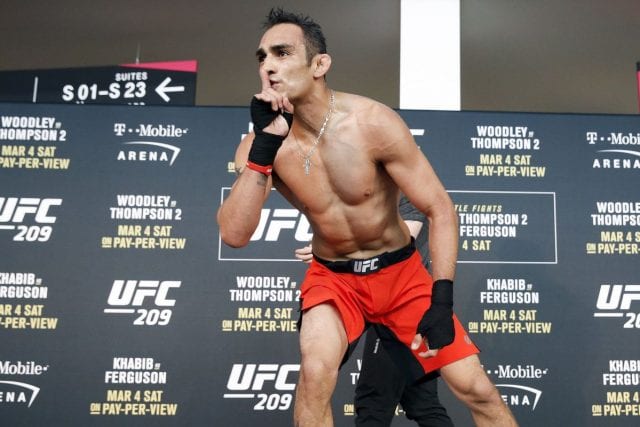 Tony Ferguson and Ali Abdelaziz are back at it again on social media.
The outspoken manager of Khabib Nurmagomedov recently posted an image of who the top lightweights were facing next.
Abdelaziz notably put a clown emoji over Ferguson's face in the image. "El Cucuy" was not going to let that slide as he responded on Thursday.
Abdelaziz hit back by mocking Ferguson that he was fighting on the undercard of UFC 238. He also challenged him to do something the next time they see each other.
The former interim lightweight champion would reply again, calling Abdelaziz an embarrassment to the sport while claiming he was focused on his task at hand.
The two have gone back-and-forth throughout the years, especially when Ferguson was booked to face Nurmagomedov four times.
Abdelaziz, however, did show respect to Ferguson when the latter's personal problems came to light earlier this year.
But with Ferguson now past them and scheduled to face Donald Cerrone at UFC 238 on June 8, it seems like they are back to insulting each other again.
One can expect the trash talk to increase should Ferguson and Nurmagomedov win their next bouts and are scheduled to face each other again.
Nurmagomedov is expected to face Dustin Poirier at UFC 242 in Abu Dhabi on September 7.
If you enjoyed this story, please share it on social media!