Ex-UFC champion Tim Sylvia claims he would beat Francis Ngannou in his prime: 'I don't think he's that good'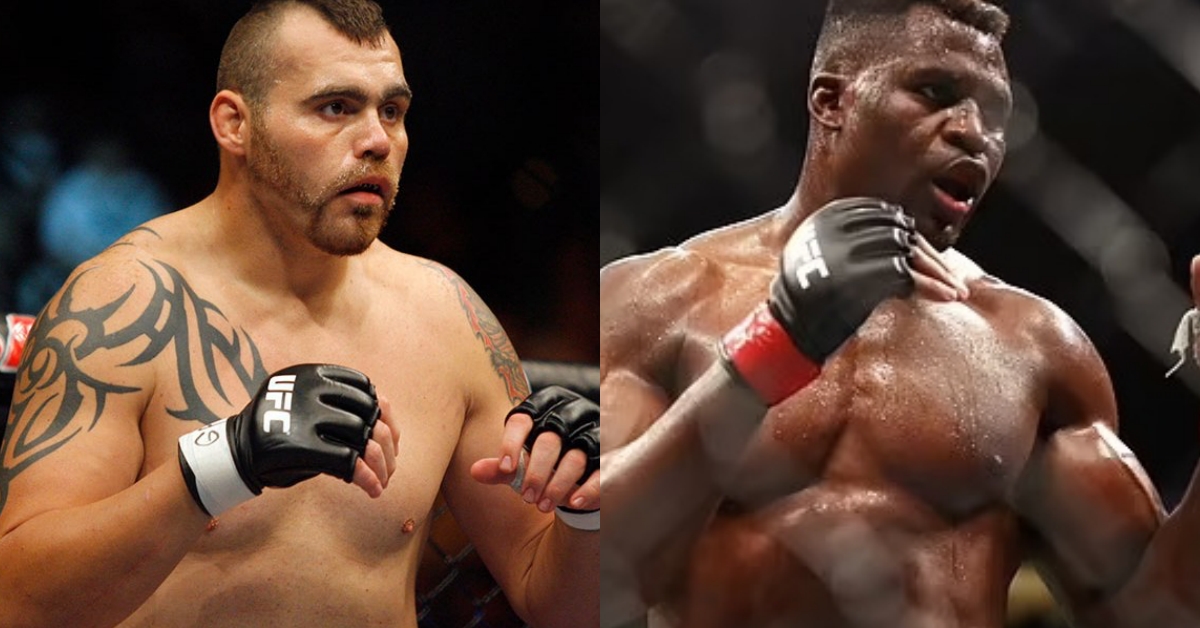 Former two-time undisputed UFC heavyweight champion, Tim Sylvia has claimed that in his fighting prime, he would have likely toppled Cameroonian knockout artist and fellow former division champion, Francis Ngannou – claiming the latter is actually not "that good".
Sylvia, a former two-time undisputed heavyweight champion under the banner of the UFC, retired from active competition back in 2013, slumping to 31-10(1) as a professional following a unanimous decision loss to Ruslan Magomedov at an event in Moscow, Russia at the super heavyweight limit. 
An alum of ONE Championship, Affliction and the aforenoted, UFC to boot – Sylvia won the undisputed UFC heavyweight crown in his sophomore outing in the Octagon, stopping Ricco Rodriguez with a first round TKO win.
Defending the title in a subsequent knockout win over Gan McGee, Syliva then dropped a memorable technical submission loss to Frank Mir via armbar – and then dropping a 47-second achilles lock loss to Andrei Arlovski in an interim heavyweight championship outing.
In 2006, Sylvia avenged his loss to Arlovski with a first round TKO win against the Bularus native, before taking a trilogy rubber match win in his title defense, before beating Jeff Monson. Sylvia would drop the crown to the returning former two-division champion, Randy Couture. 
Tim Sylvia claims Francis Ngannou's ability is not "that good"
Sharing his thoughts on the run of Batié native, Ngannou, Syliva dismissed a lot of the ability of the former UFC heavyweight champion.
"I don't think Francis (Ngannou) is that good," Tim Sylvia told Submission Radio during a recnet interview. "He's a monster with heavy hands but his punches come from his hips and he swings wild and crazy. He hits you, you're going to sleep but a technical fighter like (Jon) Jones and Stipe (Miocic), they beat him again."
"I'd destroy him in my prime," Tim Sylvia explained. "If we fought right now he beats me, but in my prime, if we could go back in time and I'm in my prime, he's in his prime, I destory him. He's too wild. I was more of a technical striker than he is."