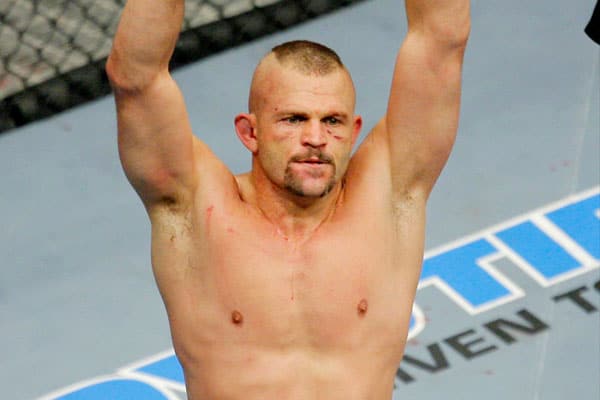 Chuck 'The Iceman' Liddell
Chuck Liddell has his long-time coach and friend John Hackleman to thank for his iconic 'Iceman' nickname.
Early in his career, while getting ready backstage to corner Liddell for his third-ever kickboxing fight, Hackleman sat back and marveled at how cool, calm and collected the young fighter was.
"We were hanging out in the locker room before the fight, and he noticed that I wasn't breaking a sweat or shaking out my arms to release some of the jitters and didn't have any other nervous tics.
"He told me he had been in countless pro fights and was anxious before every one of them. Meanwhile, I looked as if I were going for a stroll in the park. He thought I had ice in my veins."