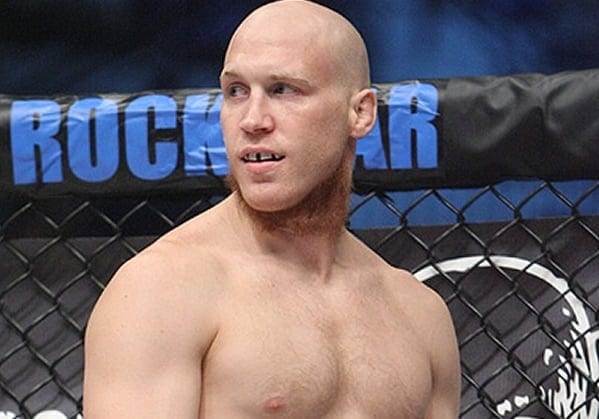 Nick 'The Goat' Thompson
When fans refer to a fighter as being 'The GOAT,' it means that they believe them to be the 'Greatest Of All-Time,' but former UFC fighter Nick Thompson goes by that moniker for a far more embarrassing reason.

The truth is that when he first started out on his mixed martial arts journey, Thompson had an alarming knack for getting knocked out in training.
Taking note of this, his sparring partners jokingly named Thompson 'The Goat' as a reference to a particular breed of the animal that is famous for fainting when it is panicked by sudden movements or loud noises.
Despite this less than auspicious start to his career, Thompson showed a steely determination to keep fighting, and that would prove to be a good decision as he would go on to enjoy a long career in the sport, posting an overall 38-14-1 record while competing for the likes of the UFC, Bellator, Strikeforce and Elite XC.