The 5 Smartest MMA Fighters Of All Time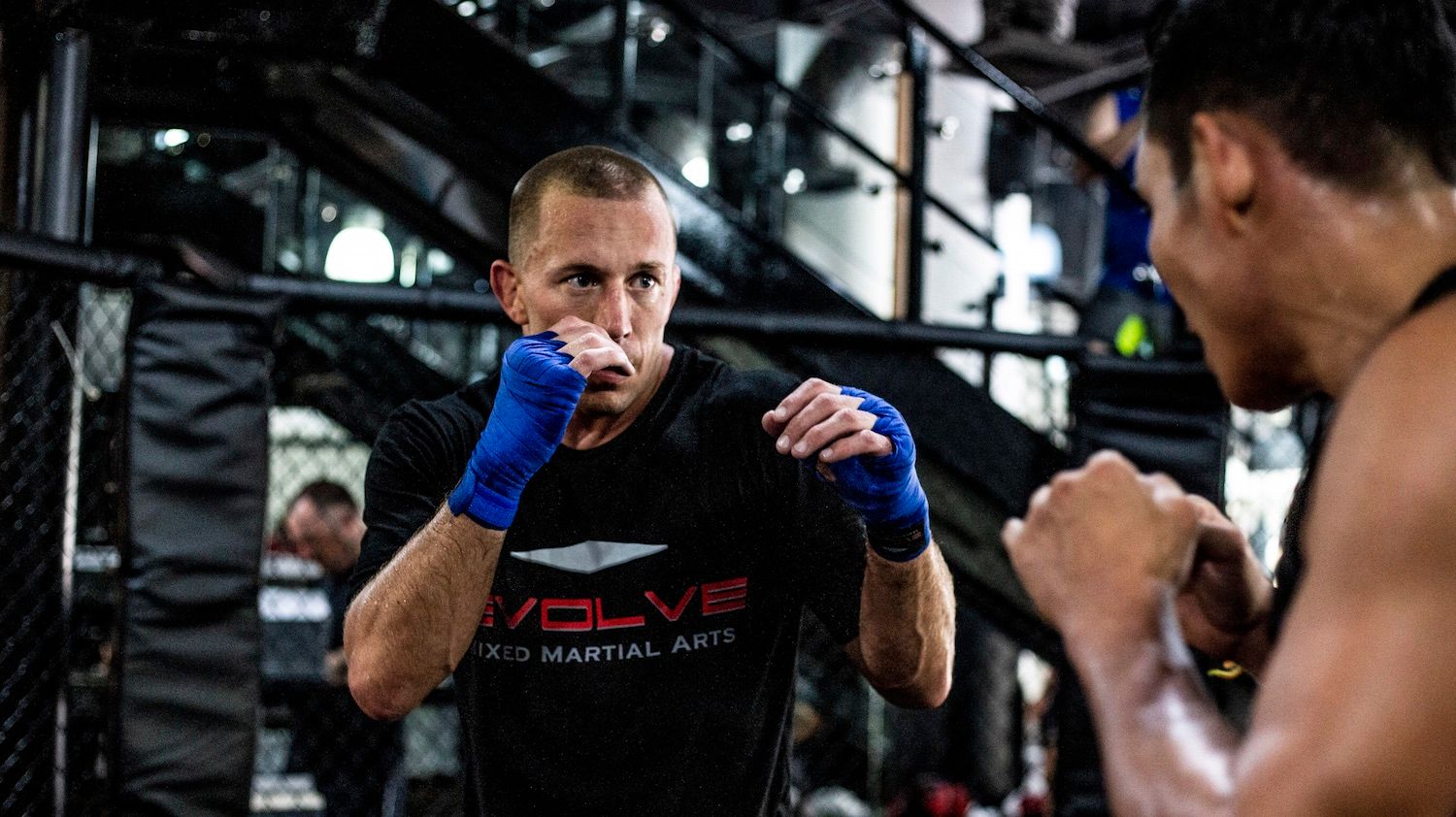 Guest post by Evolve MMA, Asia's premier championship brand for martial arts. It has the most number of World Champions on the planet. Named as the #1 ranked martial arts organization in Asia by CNN, Yahoo! Sports, FOX Sports, Evolve MMA is the top rated BJJ gym in Singapore.
While it might not seem evident at first, intelligence and success as a mixed martial artist go hand in hand. Many factors can be used to measure a fighter's intelligence. 
Some might classify a fighter as intelligent based on their ability to use their words and aura to defeat their opponents before they ever step into a cage, while others view it as a fighter's ability to make intelligent decisions leading up to and during their fights.
It takes a level of intelligence to consistently make the proper preparations for each opponent, stick to the game plan while dealing with the emotions of a fight, and avoid making silly decisions that can end up giving your opponent an edge.
Let us take a detailed look at some of the most brilliant fighters who have ever stepped inside a cage based on the criteria established:
5) Lyoto Machida
Machida was the first traditional martial artist to enjoy significant success in MMA. A Shotokan Karate practitioner, Machida never strayed from his roots, but he realized he needed to make some modifications to be competitive as a mixed martial artist.
He added fantastic takedown defense to his skillset and black belt BJJ skills to go with it. That was enough to earn him the Ultimate Fighting Championship's Light Heavyweight belt.
Machida's approach to striking is best described as a counter-striking approach. He uses a karate stance and often keeps his hands low. That makes it easier for him to defend against takedowns, and it lures opponents into lunging at him.
Machida came close to dethroning Jon Jones when the two collided at UFC 140. He connected with a straight that left Jones wobbled, but the round ended before Machida could finish him. Jones managed to regroup between rounds, then choked Machida unconscious during the second round.
Till today, Machida still has some of the most impressive knockouts in the sport's history. His crane kick finish of Randy Couture at UFC 120 was a thing of beauty.
4) Kazushi Sakuraba
Sakuraba did the impossible when few expected it. He handed the legendary Royce Gracie his first loss, shocking the MMA world.
Nicknamed "The IQ Wrestler," by hardcore MMA fans, Sakuraba also holds wins against every member of the Gracie family besides Ralek. He was one of the first fighters to show BJJ fighters could be defeated if you had the right set of skills and utilized a smart game plan.
Sakuraba has an intelligent approach to wrestling, mixing up his catch wrestling with his many submission locks. His unique wrestling skills, combined with his intricate knowledge of submissions, earned him the title "The Gracie Hunter." He was skilled enough to avoid submissions, and he used his top control to score points. His 90-minute first fight against Royce Gracie remains one of the most memorable fights in MMA history.
3) Jon Jones
You might be a bit surprised to see Jones on this list, given the many poor decisions he's made in his personal life, but he's as intelligent as a fighter can be when it comes to preparing and executing inside the cage.
Jones' ability to stick to the game plan regardless of how stressful things get inside the cage is one of his biggest assets. He became the youngest champion in UFC history, while his striking and submission skills were still rudimentary.
He defeated fighters that were technically superior strikers to him, like Mauricio Rua and Lyoto Machida, by sticking to the things that gave him the advantage, like his rangy frame and exceptional wrestling skills.
The closest thing to a silly mistake Jones has made inside the cage was the downward elbows that got him disqualified during his fight against Matt Hamill and the illegal knee he threw during his fight against Anthony Smith.
Besides those two instances, Jones has been perfect inside the cage. The 33-year-old is currently working on a move to the heavyweight division, and he seems to be making the proper preparations for his heavyweight debut. He now walks around at about 260 pounds.
2) Fedor Emelianenko
Dubbed the "Last Emperor," Fedor Emelianenko's name always comes up whenever the greatest MMA fighters in history are discussed. Fedor went on one of the longest winning streaks in the sports' history at the peak of his career, defeating many of the names that ended up becoming legends of the sport.
One of the biggest weapons Fedor used to dominate opponents was his ability to recognize their strengths and weaknesses. He then found ways to use his sambo and judo skills to neutralize and defeat them.
Fedor also used his natural calmness to intimidate his opponents. His facial expression typically remained blank before and during his fights, making it impossible for opponents to assess which one of their techniques were being effective. https://www.youtube.com/embed/jDtgY22wYis?feature=oembed
That was apparent during his memorable showdown against the late Kevin Randleman. Randleman completed one of the most devastating German suplexes in MMA history, but Fedor wasn't fazed by it in the slightest. Randleman was visibly bothered by the lack of reaction on Fedor's part, and he ended up getting submitted shortly after.
1) Georges St. Pierre
Putting GSP at the top of this list wasn't difficult in any way. He's one of those fighters who makes intelligent decisions in and out of the cage.
GSP has a methodic approach to MMA, and he was one of the first genuinely well-rounded fighters. That gave him the edge to dethrone Matt Hughes, who was the most dominant wrestler in the history of the UFC's Welterweight division.
GSP was good enough to strike with anyone, but he often took opponents down since that was the safest place to be. Some fans called it boring, but it was really just being smart.
GSP was also intelligent enough to walk away from the sport when a stronger generation of challengers started coming after him, while his body started slowing down due to age. He returned to MMA in 2017 and defeated Michael Bisping, claiming the UFC's Middleweight belt. He retired once again after that fight.