Teddy Atlas likens Jake Paul's business acumen to Floyd Mayweather Jr: "He's almost been an understudy of the great Floyd."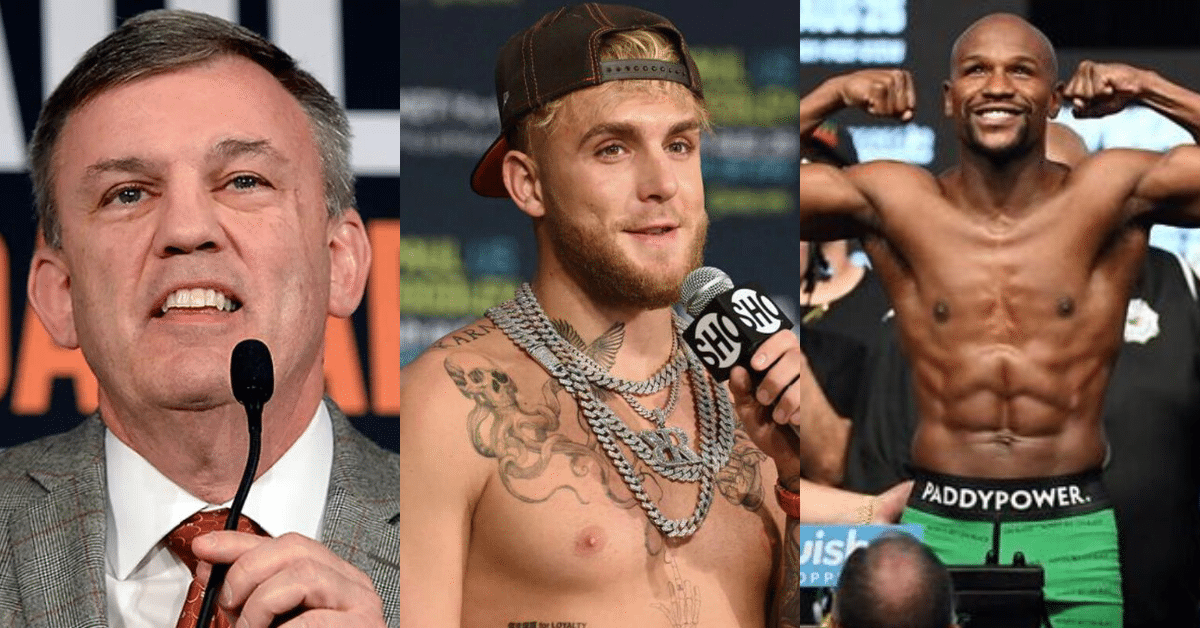 Famed boxing trainer Teddy Atlas recently compared Jake Paul to Floyd Mayweather Jr. Not so much based on their boxing skills but instead focusing on their business proficiency.
While speaking on his podcast 'THE FIGHT with Teddy Atlas,' the boxing trainer explained:
"He's almost been an understudy of the great Floyd Mayweather, really, and that's a positive thing. We're not talking about as a fighter. We're talking about in this business, as a businessman, as a matchmaker, as a manager, just as a smart calculated man. Jake Paul has been every bit of Floyd Mayweather."
Teddy Atlas on Jake Paul's dedication to boxing
Jake Paul is a YouTuber who has become a professional boxer worth tens of millions of dollars. Teddy Atlas is impressed with 'The Problem Child' being able to dedicate himself to the pugilistic form of combat. Teddy Atlas said:
"Floyd was very smart in picking his opponents and just a genius businessman, and Jake Paul is very smart at picking opponents, and he's a genius businessman. Give him credit. Give him credit, d**nit. It's the American way. I don't have a problem with him because he went, got a trainer, he worked his backside off to become the best fighter he could, and he's still doing it."
On Jake Paul's in-ring skills, Atlas said:
"He's still trying to get better. He's never gonna be a world-class fighter. We understand that, but he's gonna be the best he can be, and he's trying to be the best he can be. He respected the sport enough to go about it the right way. Yeah, he's careful picking [his opponents], but there's still risk. There's still risk. He deserves respect. There's still a risk when he gets into that freakin' ring. He's getting in there with real people that throw real punches." [Transcript courtesy of Middle Easy]
Jake Paul will next face Tommy Fury on February 26 from Saudi Arabia.
See the full podcast below: