Jake Paul and Tommy Fury have words at Artur Beterbiev vs Anthony Yarde boxing event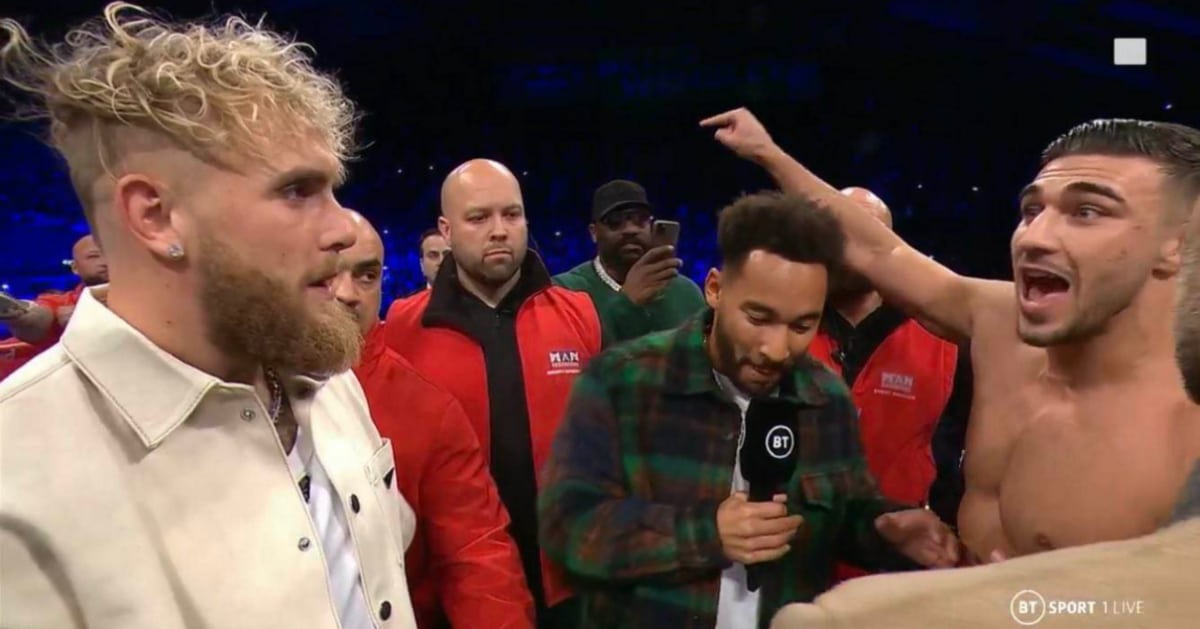 As we've all heard by now, Jake Paul vs Tommy Fury is a done deal for an event to go down next month on February 26, 2023, live in Saudi Arabia.
This is the third time these two have been booked opposing one another, as they were supposed to fight in 2021 and 2022, with Fury pulling out of the bout both times. But, now that they've signed another bout agreement to fight one another, February 26 has become a highly anticipated night in the sport of boxing.
Paul and Fury had a few words for one another tonight at the Artur Beterbiev vs Anthony Yarde event at the OVO Arena Wembley in London, England.
Fury opened up with: "I guarantee, I swear to god if it's the last thing I do in boxing, you are over in four weeks. So enjoy the last few weeks of the so called boxer yeah. When I hit you on the chin, you're gonna stay hit, believe me."
Paul was then asked who has more to lose regarding this fight, and answered with: "Tommy has so much to lose his family is going to disown him when I knock him the fuck out. Plain and simple, that's it. Sorry Tyson I love you but it's over for your brother."
That's quite comical, considering Tyson said he'd disown his little brother if he didn't 'chin' Jake Paul.
It looks like Fury is ready to fight, which is good, hopefully it means the fight will go through as planned this time.
If it does indeed happen this time around, who walks away the victor, Jake Paul or Tommy Fury?
If you enjoyed this piece, feel free to share it on social media!