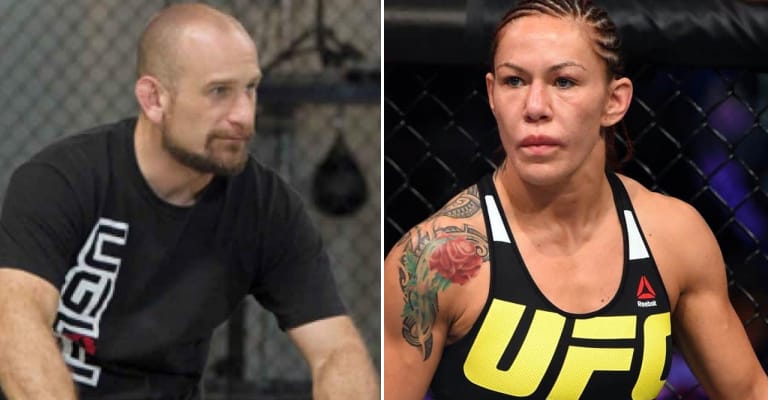 In the hours after UFC women's featherweight champion Cris Cyborg's hard-fought decision win over former bantamweight champion Holly Holm in the main event of December 30's UFC 219, a photographer named Marc Aragon for Team JacksonWink, where Holm has trained for many years, issued some incendiary, gender-based insults toward Cyborg.
Cyborg, being no stranger to such criticism, responded that the photographer should be forced to apologize or have his credentials to attend UFC events revoked. Overall, Team JacksonWink received a ton of bad publicity and attention right after one of their main stars had lost a potentially history-making bout, and regardless of whether you agree with them, they just came out of the situation poorly.
Their reputation in tatters for the time being, JacksonWink issued a statement on the matter on their official Facebook page that told a different side of the story where Cyborg supposedly called Holm a "b***h" backstage while mocking her. They defended their 'media guy' by saying he was only defending Holm and they wouldn't avoid pointing out Cyborg's past history of steroid use, even though the 'media guy' didn't mention it in his original post:

It's a bit of backhanded congratulations, but at least it serves to explain exactly why Aragon made the mistake he did, I suppose. It's understandable he was in an emotional state after Holm lost arguably the biggest bout in women's MMA history, a loss that pushed her down to a tough 1-4 in her last five matches since her upset of Ronda Rousey at UFC 193.
A rematch with Cyborg – who has demolished 17 straight opponents – most likely isn't going to be in the cards for Holm right now, even if Cyborg has few if any true challengers at 145 pounds. Holm is still ranked No. 2 at women's bantamweight, and with that division currently lacking anything even resembling clarity, could find herself back int contention with only one or two quality wins.
As for the insults made by Aragon, it feels like JacksonWink knows it was a mistake, but they feel it was at least somewhat justified. Are you buying what they're selling tonight?