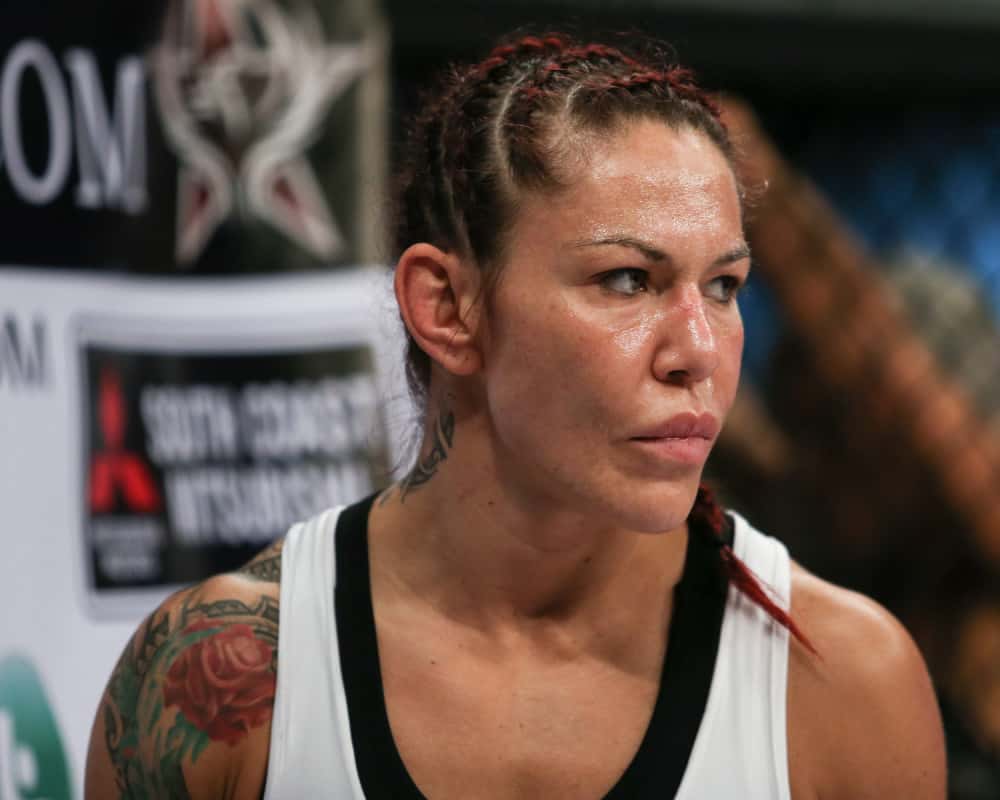 Cyborg may have scored her first UFC title defense over former bantamweight champion Holly Holm at last weekend's UFC 219, but she was made to unnecessarily suffer some unneeded insults at the hands of Holm's Team JacksonWink.
A photographer for the team named Marc Aragon made an Instagram post in the hours after the fight which repeatedly called Cyborg a 'dude' and 'he,' making it seem like a serious case of sour grapes from a losing side. The post was later deleted.
Obviously it's nothing new for Cyborg, who has been made the butt of gender-based jokes from former UFC athlete Angela Magana, whom Cyborg attacked at last year's UFC Athlete Retreat after a long smear campaign online, and even Octagon commentator Joe Rogan, whose ill-advised genitalia joke about Cyborg in the aftermath of 2015's UFC 193 drew much attention.
Understandably sick of it, Cyborg issued her own post on Instagram clarifying her views on the verbal assault, adding that Aragon should apologize for the insults or have his credentials to UFC events revoked:
Cyborg called Aragon's insults 'unacceptable' and expressed desire for him to come clean on the transgender insults:
It is not acceptable for an official representative of @hollyholm@jacksonwink_mma to call me transgender following my Fight. Their official photographer was given a backstage credential to attend the @UFC and I expect an apology or their ability to get credentials for future UFC events to be affected by these actions. @ma2_media
As noted by MMA Fighting, Team JacksonWink has been deemed insensitive towards transgender issues before, with a Twitter account tweeting and deleting (again) a link to an old Instagram post that appeared to speak out against the controversial transgender bathroom laws:
Not surprisingly, the post got a mixed bag of reactions from the community that was similar to the polarizing, divided climate on many prominent, socially-relevant issues today.
In terms of fighting, Cyborg is justified in speaking out another tired instance of being made fun of for her appearance, because it's clear that she's one of the most talented and dominant fighters in the sport regardless of how she looks. As for JacksonWink, well, it's simply not a good look for a highly-regarded team that is going through a disturbing streak of in-the-cage defeats.
Perhaps that's making them a bit on edge.